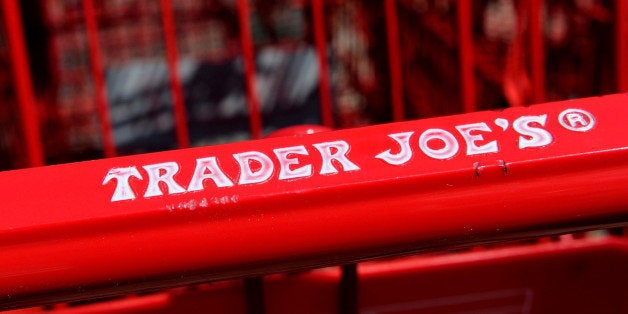 The Affordable Care Act requires large companies with at least 50 workers to offer health coverage to employees who log 30 hours or more per week. (The administration has decided to delay penalties under this "employer mandate" for a year.) Employees who work fewer than 30 hours per week will no longer qualify for the company-based coverage Trader Joe's has traditionally offered part-timers. Instead, they'll be given $500 to help find a plan under Obamacare.
A reader described the form letter below as a response to an email sent to the company last week. In the note, the grocer argued that Obamacare would provide many of its part-time employees with better deals than the company could offer:
Thank you for writing to us. It's possible you have been misled, at least to some degree, by the headlines in some articles regarding our reasons for implementing the ACA in January. We'd like to take this opportunity to clarify some facts.

For over 77% of our Crew Members there is absolutely no change to their healthcare coverage provided by Trader Joe's.

The ACA brings a new potential player into the arena for the acquisition of health care. Stated quite simply, the law is centered on providing low cost options to people who do not make a lot of money. Somewhat by definition, the law provides those people a pretty good deal for insurance ... a deal that can't be matched by us -- or any company. However, an individual employee (we call them Crew Member) is only able to receive the tax credit from the exchanges under the act if we do not offer them insurance under our company plan.
Trader Joe's pays pretty good wages compared to most retailers, but workers do not, as the company acknowledges, make "a lot of money." Obamacare will provide subsidies to individuals making up to 400 percent of the poverty line, or about $46,000 in 2013. Many part-time Trader Joe's employees earn well under $20,000 a year and would qualify for generous subsidies.
The company offered the test case of an actual employee who was upset by the company's decision to scuttle part-time coverage:
Perhaps an example will help. A Crew Member called in the other day and was quite unhappy that she was being dropped from our coverage unless she worked more hours. She is a single mom with one child who makes $18 per hour and works about 25 hours per week. We ran the numbers for her. She currently pays $166.50 per month for her coverage with Trader Joe's. Because of the tax credits under the ACA she can go to an exchange and purchase insurance that is almost identical to our plan for $69.59 per month. Accordingly, by going to the exchange she will save $1,175 each year ...and that is before counting the $500 we will give her in January.

While we understand her fear of change, at her income level this is a big benefit that we will help her achieve.
The company acknowledged, however, that not every Trader Joe's part-timer will fare as well on the new exchanges. People who have additional income from their spouses or other jobs will see more modest subsidies or perhaps no subsidies at all. In that case, they'll lose their Trader Joe's coverage and find only more costly alternatives on their own. The company offered an extreme case -- a worker whose spouse earns $200,000 -- while, in reality, a family earning a good deal less than that may lose out on Obamacare subsidies:
Clearly, there are others who will go to the exchanges and will be required to pay more. That is usually because they have other income and typically a spouse who had a job with no benefits and they do not qualify for the subsidies under the ACA. One example of that we had yesterday was the male Crew Member who worked an average of 20 hours per week but had a spouse who is a contract consultant who makes more than $200,000 per year. The Crew Member worked for the medical benefits and unfortunately for them they are likely to have to pay more because of their real income.

We understand how important healthcare coverage is to our Crew Members and we are pleased to be able to provide and support this program.

We do hope this information helps, and we appreciate your interest in Trader Joe's.
Many of the 20-odd employees who wrote to HuffPost after last week's story said they worked at Trader Joe's in large part because of the affordable health care coverage. Even if many of these part-time workers may ultimately save money with new Obamacare plans -- this online calculator can project an individual's costs -- they won't know for sure what their new premiums will be until they can actually purchase insurance on the exchanges. The only clear winner at this point is Trader Joe's, which may significantly reduce its health care costs next year.
That uncertainty may explain why workers' responses to the company's decision were uniformly angry. In emails requesting anonymity, many employees compared the new policy to the company's recent move to scale back its contributions to workers' retirement accounts, as well as the implementation of a new scheduling system that workers claim has cut hours for some. Given the new 30-hour cutoff, workers said they were worried they wouldn't accrue enough hours in the coming months to qualify for company health care coverage.
"I solely work there for the health benefits….Clearly this is all about more profits for them," wrote one.
"Trader Joe's does not have the respect they once had for their part-time employees as they have for customers," wrote another.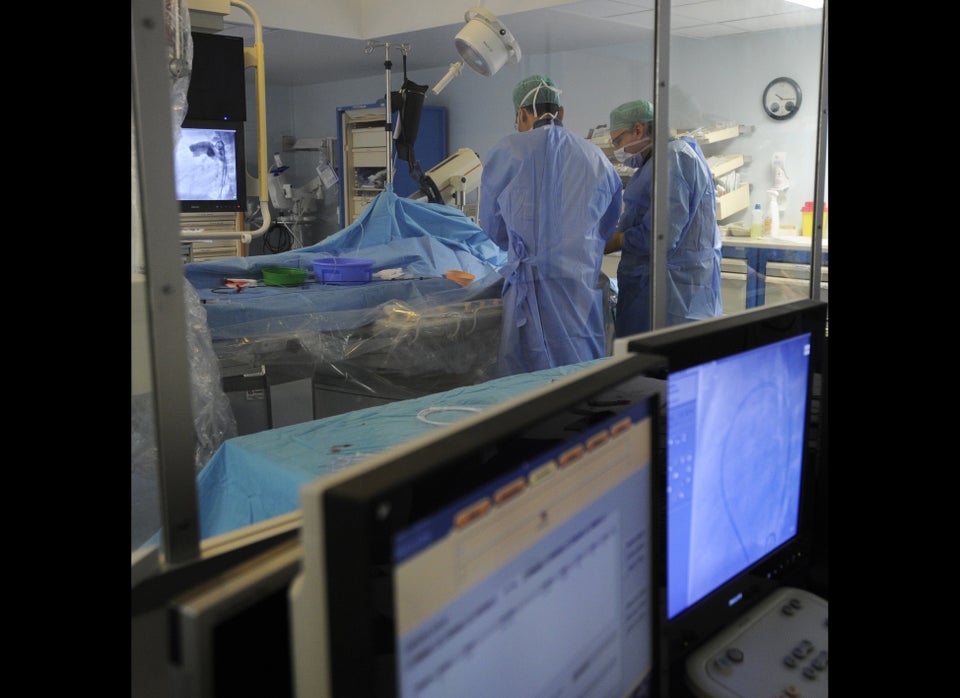 Lies And Distortions Of The Health Care Debate
Popular in the Community