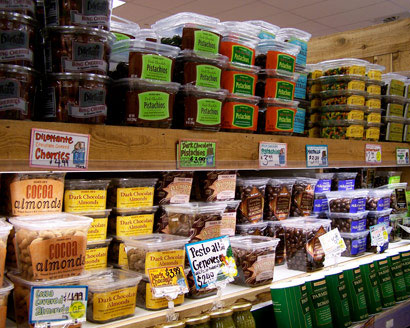 If you love Trader Joe's -- the colorful shirts, the name tags, the friendly atmosphere, all its quirky products -- then you've probably done product recon on What's Good at Trader Joe's?, the four-member team review site that has been rating the store's best and worst products since August of 2010. Nathan Rodgers, his wife Sonia and their friend Russ Shelly and his wife Sandy set out almost two years ago to review the cult grocer's some 4,500 products. They've been going at a pretty good clip, and with this installment of The Best and Worst Products at Trader Joe's are narrowing in on having reviewed 10 percent of its products (more than 275 reviews covering about 325 products). That's no joke.
While the reviewers are fans of Trader Joe's, they take reviewing seriously -- their first review was even negative. Here's their process:
• They rate products on a scale of one to 10, 10 being the best.
• For any post, two people rate the product.
• Reviewers give their overall impression and up to five points each.
In previous installments on The Daily Meal, the good folks at What's Good at Trader Joe's reviewed at least four or five products in each category. Best breakfast, best appetizers, best vegetarian, best frozen treats -- there's as wide a range of categories as you'd expect. But Nathan, Sonia, Russ, and Sandy have had some fun with the categories, too, including things like "Spousal Discrepancy," "Biggest Winner Versus Expectation," and "Worst. Stuff. Ever."
Consider the best of the best in the 15 categories as they've ranked them so far for The Daily Meal:
• Vegetarian: Veggie Sausage Patties (9/10)
• Breakfast: Organic Mango Passion Granola (10/10)
• Appetizers: Heat & Eat Falafel: (9.5/10)
• Biggest Winner Versus Expectation: Baker Josef's Chocolate Cake and Frosting Mixes (10/10)
• Worst Stuff Ever: Turkey "Meatloaf Muffins" (0/10)
• Frozen Treats: Lemon and Triple Ginger Snap Ice Cream (10/10)
• Gluten-Free: Gluten & Dairy Free Homestyle Pancakes (8/10)
• Seafood: Oven-Ready Breaded Cod Fillets (8.5/10)
• Fruit Snacks: Pear Sauce (8.5/10)
• Spousal Discrepancy: Non-Fat Plain Frozen Yogurt (6.5/10)
• Healthy Beverages: Organic Low-Fat Probiotic Smoothies (8.5/10)
• Tasty Juice Blends: Strawberry Kiwi Juice (10/10)
• Coffees and Teas: Spicy Chai Latte (8.5/10)
• Miscellaneous Drinks: Vintage Root Beer (9/10)
• Beverages to Avoid: Spiced Cranberry Cider (3/10)
Of course, there's love and hate for Trader Joe's, and readers have also weighed in. For more about the products above and past reviews by Russ, Sandy, Nathan and Sonia, visit their great site, read the full stories, or check out the new page dedicated to their progress:
New products reviewed in this go-round by the team fall into five categories: Unusual Good Finds, Best of the Rest, Easy Dinners, Sugary Impulse Buys and Biggest Disappointments. Without further delay, new reviews from Russ Shelly and company from What's Good at Trader Joe's?: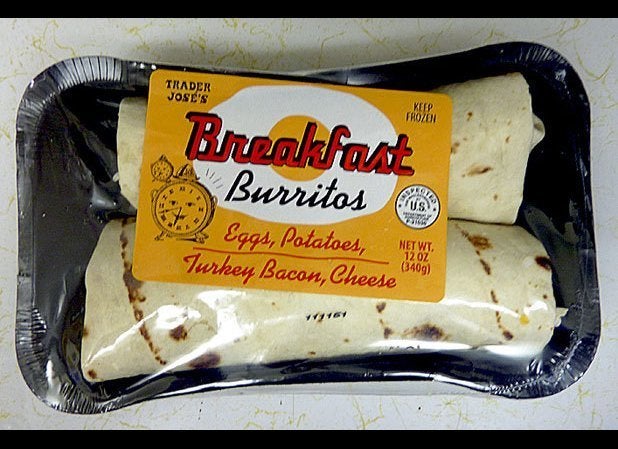 Beat and Worst Products at Trader Joe's
Support HuffPost
A No-B.S. Guide To Life
Related
Popular in the Community