The recall includes packages of white bean and basil hummus and/or Mediterranean hummus with "use by" dates up to and including Dec. 15 and a printed plant identification code "C," according to a statement from the U.S. Food and Drug Administration. The recalled products come in 16-ounce tubs and were sold in as many as 30 states.
So far, no illnesses tied to the hummus have been reported. Bakkavor Foods USA, Inc., the company that produces the hummus, found bacteria in a product made using the same equipment as the hummus and has addressed the issue, the FDA reports.
Listeria bacterium can cause serious infections in anyone, though pregnant women, newborns, older adults and those with weakened immune systems are especially at risk, according to the Centers for Disease Control and Prevention.
Trader Joe's says it has removed all potentially harmful hummus from store shelves. Customers who purchased the hummus are encouraged to throw it away or return it to Trader Joe's for a full refund.
The recall comes on the heels of last month's Sabra hummus recall, which was also issued due to listeria concerns.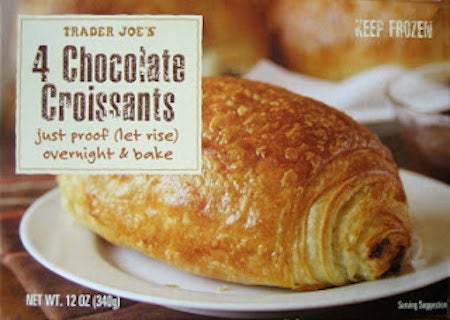 Trader Joe's Desserts So Good, You'll Want To Make Love To Them