On January 11, 2014 I had the pleasure of participating in a Second Line Parade, back in my home town of New Orleans, Louisiana. Though I'd seen hundreds growing up there, this was the first I've actually ever taken part in. Second Lining is an old tradition in New Orleans and considered a part of our cultural heritage.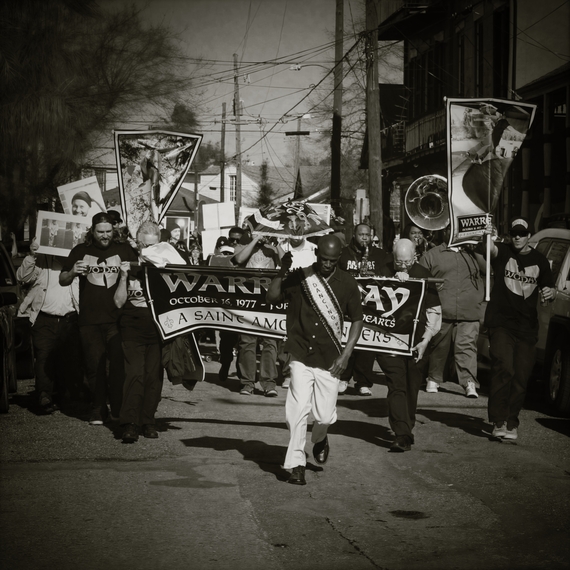 Normally a Second Line would take place following the Jazz Funeral, the band would play slow depressing tunes while people followed them and the hearse to the cemetery. After the body was buried the tempo would pick up as they marched away, remembering and celebrating their departed. But my homie brought the cold winds with his passing and it was just too damn cold that day. So exceptions were made. Second line Parades are organized and put on by clubs and benevolent groups with a deep history in the art, one in particular dating back to 1884.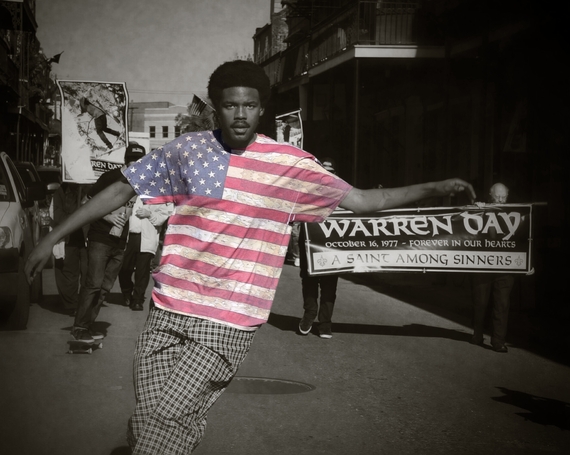 The original intentions date back many years to West Africa, where they were used for processions such as funerals and weddings in the form of a dance circle, traditionally in the form of a ring of loosely coordinated, exuberant dancing and strutting done by participants. These dance circles made their way to New Orleans by African slaves in the 1800's and eventually the ring was forced into a line, the second line, which follows the first or main line where the family of the deceased walked with the brass band playing their hearts out. The street sound of the Crescent City. It would start out slow and paced at the beginning of the parade, and then move into something more upbeat and funky, holding that pace till the end.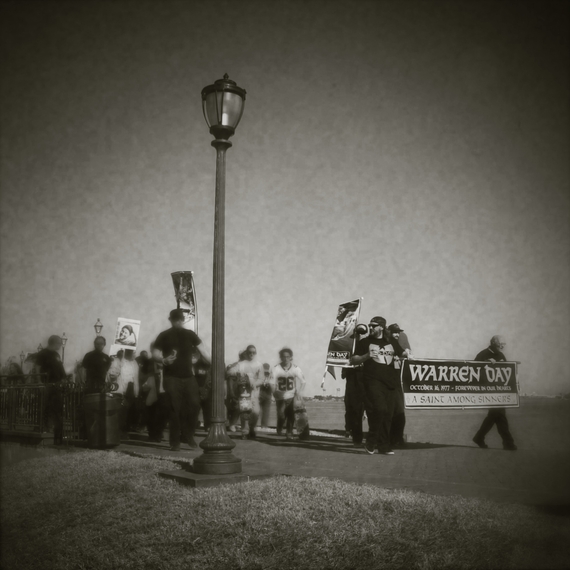 Participants are encouraged to dance, whether they know how to or not, and basically have a good time. Celebration and having a good time is what New Orleans is about, after all. Twirling umbrellas, hats or handkerchiefs in the air, holding up banners and signs with the deceased name or picture, a second line will seem to come from out of nowhere and basically take over a whole street like a flash mob, and then disappear just as quickly, leaving people who have never heard of one wondering what the hell just happened.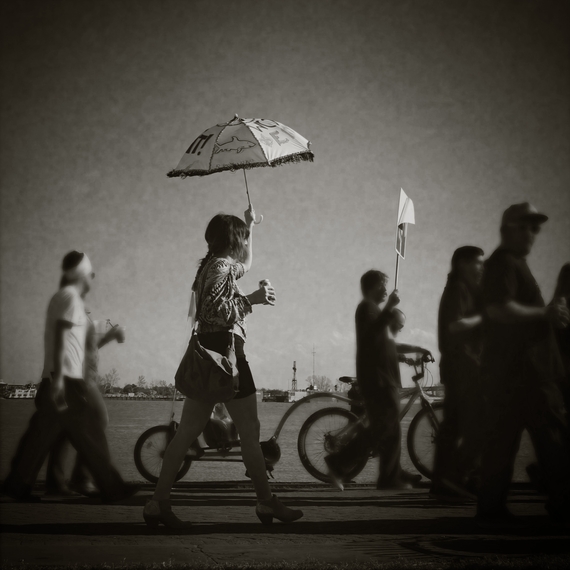 We followed the band to the destination, down to the ol' Mississippi River levee were the leader holds something similar to a rally. There were so many people involved in this one, as in most, that eventually everyone sort of became like one big blur. Dancing Man 504 would gather everyone around him with the band still playing shouting my friends name, "Warren Day! Warren Day!" While everyone sang along and cheered, clapping and hugging. The weather was nice, sunny and breezy, we couldn't have asked for a more beautiful day.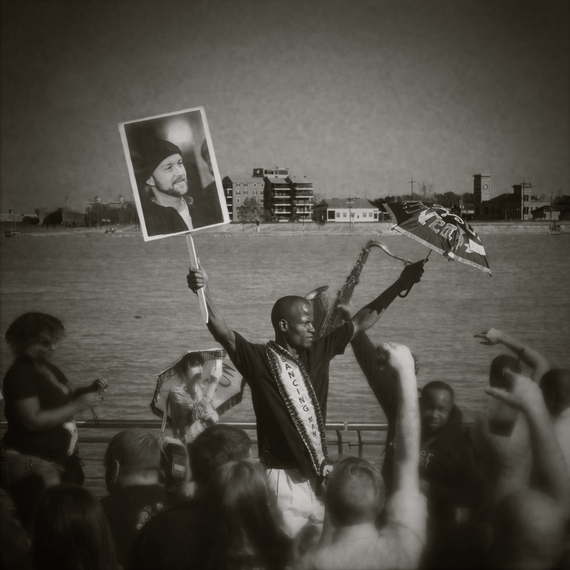 Nowadays if you want to see a Second Line, you can, without a funeral. They are held most Sundays throughout the year except for major holidays and days when it's hottest (summer in New Orleans). Festivals sometimes open with one, and grand openings of businesses as well. But a real traditional Second Line can only be found at funerals.
REAL LIFE. REAL NEWS. REAL VOICES.
Help us tell more of the stories that matter from voices that too often remain unheard.