A traffic citation is a surefire way to ruin a day, but one Texas police department is making it an opportunity to brighten someone else's.
The department requests that unwrapped gifts be dropped off at the police department, to be delivered to children in need.
"All toys will be handed out on Christmas Eve to children in our community that may not otherwise receive them," the note reads.
Godley Police chief Jason Jordan told The Huffington Post that his police officers have received about 150 gifts so far, as well as financial donations they've used to purchase toys.
"I decided to do this because we have many families in our community and surrounding county that are financially unable to purchase gifts for their children or would have to choose to pay bills or to buy gifts," Jordan said.
Jordan wrote on Facebook that the program is entirely voluntary, and those who are given one of the warning slips are not obligated to drop off a gift. "This program is a way for you and us to give back," the post reads.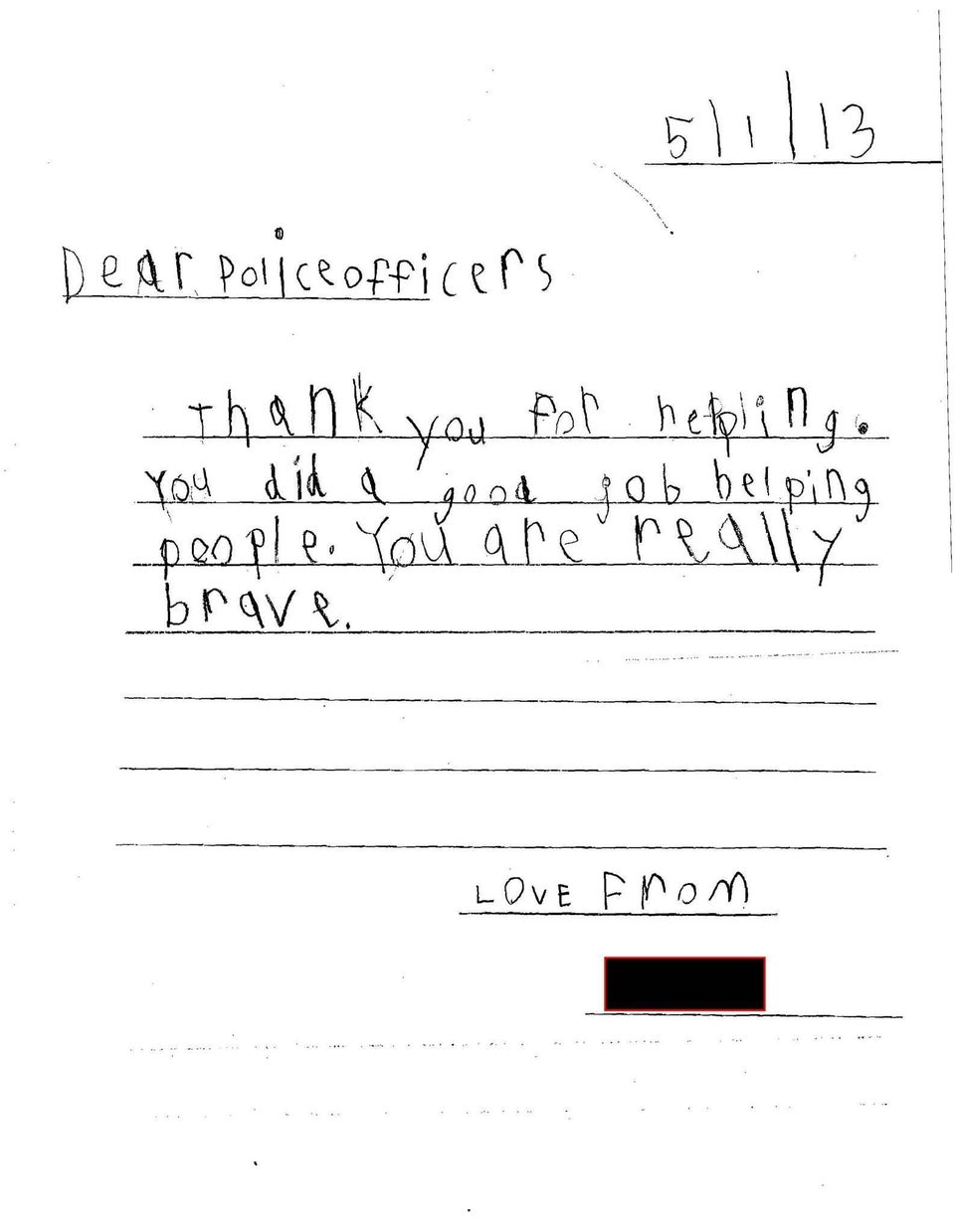 The Most Heartwarming Thank You Notes To The Police
Popular in the Community