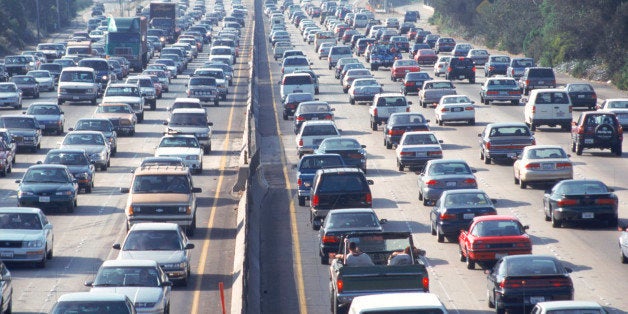 A veteran police officer in Mendham Township, New Jersey claims he was passed over for promotions and denied opportunities to earn overtime pay after he refused to profile young drivers for traffic stops.
The Daily Record reports that Robert Wysokowski, who has served as a patrolman in Mendham Township for 16 years, sued the city's police department under the New Jersey Conscientious Employee Protection Act. Wysokowski says that starting in 2005, he was advised by superiors to increase the number of tickets he issued and to "seek out and target younger drivers for motor vehicle stops." The officer was allegedly instructed to look for cars with parking permits for the local community college and other indicators of young drivers. According to the lawsuit, Wysokowski was told that officers should always be able to find an infraction to cite during a traffic stop, and that doing so was "good police work."
Wysokowski claims that he began facing repercussions after pushing back on the policies. The Record reports:
The lawsuit alleges that 2005 was the beginning of a continuing pattern of retaliatory conduct that continues to this day. The alleged retaliatory actions have included reprimands for draining the battery on a police vehicle, being visited at home when he called in sick, being accused of failing to meet ticket "quotas," being denied overtime chances and being passed by for promotion twice to sergeant in the 15-officer department, including last year.

Wysokowski charged that he has been written up unfairly multiple times, for allegedly being late for work and even for giving juveniles summonses for local ordinance violations for being in a park after dark. And through it all, he said, the pressure to meet quotas is applied.
Mendham Township's police force has previously been challenged over its ticket quotas. In 1998, a New Jersey state judge upheld the right of police departments to set quotas and discipline cops who do not meet them after two Mendham officers sued, claiming the quotas are arbitrary. Ticket quotas have since been outlawed by the state legislature, but complaints persist across the state of departments enforcing them anyway.
New Jerseyans have also raised concerns over police unfairly targeting teen drivers under Kyleigh's Law, the state measure that requires drivers under the age of 21 who have probationary licenses to display red decals on their license plates. Critics of the law warn that the decals may lead cops to profile and pull over more young drivers.

Calling all HuffPost superfans!
Sign up for membership to become a founding member and help shape HuffPost's next chapter
BEFORE YOU GO
PHOTO GALLERY
U.S. State Capitol Buildings