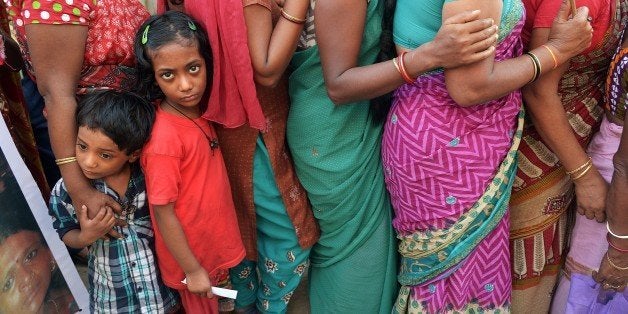 LONDON, April 21 (Thomson Reuters Foundation) - Billionaire entrepreneur Richard Branson has defended a new British law designed to stamp out modern day slavery against criticism that it does not do enough to tackle forced labor in supply chains.
The Modern Slavery Bill became law last month, one of a raft of measures to combat a global trade that exploits millions of people and generates $150 billion a year for traffickers.
Under the new legislation, British businesses will have to disclose what action they have taken to ensure slave labor has not been used in their products and services.
Campaigners say the transparency clause is too vague, and there is a lack of guidance on which companies must report on their actions and of adequate information on what they should disclose.
Branson said it was significant that these disclosures must be signed by a company director, "creating clear accountability."
"While many think this bill does not go far enough because it does not require action nor create liability, it is important because it will enable everyone to know what a company is doing to stop slavery," said the founder of Virgin Group, which employs more than 50,000 people in over 50 countries.
"As business leaders, it is our responsibility to ensure our products and services are not tainted by slavery. Slavery - even hidden deep inside a company's supply chain - is odious. We can never turn a blind eye to it, or believe that it is too complex to tackle," he added in a statement.
No one knows for sure how many people around the world are trapped in some form of slavery - whether sold for sex, forced to work in mines, factories and fields, the victims of debt bondage or born into servitude.
Australian-based Walk Free Foundation puts the figure at nearly 36 million people, while the International Labor Organization estimates that almost 21 million people are victims of forced labor. (Reporting By Katie Nguyen; Editing by Tim Pearce)
REAL LIFE. REAL NEWS. REAL VOICES.
Help us tell more of the stories that matter from voices that too often remain unheard.
BEFORE YOU GO
PHOTO GALLERY
21 Worst Countries For Human Trafficking