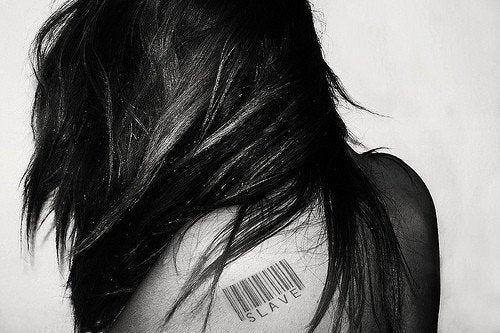 According to the Federal Bureau of Investigations, "human sex trafficking is the most common form of modern-day slavery." Estimates claim that millions of girls and adult women worldwide are forced into the commercial sex industry.
A New York-based theater group, comprised of girls and young women aged 14 to 21, is shining a light on this growing worldwide problem. Project Girl Performance Collective is a 4-year-old theater company that has performed around the country and in two New York International Fringe Festivals and has presented at TedxWomen. Last fall, the company was commissioned by the United Nations' ECPAT (Ending Child Prostitution and Trafficking) to create a piece on sex trafficking for its 20th Anniversary Gala. After presenting the work, the collective's members were so moved by their research that they developed a full-length play about the issue.
That play -- Trafficked -- premiered at the Planet Connections Theatre Festivity, New York's premiere eco-friendly/socially-conscious arts festival, on June 4. Performances run through June 23 at the Bleecker Street Theatre. Prominent feminist Gloria Steinem and photographer-activist Nigel Barker are scheduled for post-show talkbacks on June 16 and June 21, respectively. What has drawn these celebrities to the show? In addition to the issue being a hot topic, PGPC's Artistic Director Ashley Marinaccio is a dynamic theater practitioner, who revels in the connection between theatre and social justice.
"Theatre is an imperative tool to use in the fight for social justice because it is not separate from our social conditions or relationships," enthuses Marinaccio. "All theatre is socially relevant. Theatre holds a mirror up to our society and allows for us to critically engage in dialogue that will move the human race forward."
Trafficked offers a first hand look at how 15 young women -- the play's writers/performers -- are taking a stand against sex trafficking and giving a voice to those who do not yet have one. The play tells the stories of 15 exploited girls, all located in New York City, and the relationships they have with each other and their pimps. It features narratives, poetry, music and multimedia to expose the devastation of the sex trafficking industry and also to provide solutions.
"In Trafficked, theatre allows us to humanize the devastating statistics and numbers of girls forced into sexual exploitation here and around the world," Marinaccio explains. "These facts, figures and numbers which are cited in discussions about this issue are replaced by names, faces and stories."
The Whistleblower Theater is focused on one voice, that of United States Army soldier Bradley Manning, who is accused of passing classified material to WikiLeaks. The company will unveil snippets of Bradass87, a non-fiction guerilla theater piece based on Manning's supposed chat logs from May 2010, at various venues in New York City this month.
Manning, whose chat name "bradass87" forms the title, stands accused of releasing the largest leak of government documents in American history. The revelations in those leaked documents have been credited with igniting pro-democracy uprisings worldwide from the Arab Spring to Occupy Wall Street.
For the alleged leaks, Manning faces 22 charges and life in prison. He has already spent the past two years behind bars, including nine months on Prevention of Injury (POI) status, in essence solitary confinement. His trial is expected to begin in fall 2012.
In Bradass87, Manning's own words underscore the personal and global ramifications of an openly gay man serving under Don't Ask, Don't Tell as well as his gender dysphoria, and his awakening of conscience in Iraq. He is portrayed by two actors -- a man (Matthew Mezzacappa) and a woman (Claire Moodey).
Whistleblower Theater Founder/Director Claire Lebowitz is no stranger to socially relevant theater and activism. She served as Judith Malina's assistant director on the Obie Award-winning revival of the Living Theatre's The Brig, which MetroMix hailed "a shining work of avant-garde political theater." She has traveled to Afghanistan a number of times in the past year to create theater with young people there and has seen the instability bradass87 refers to in the chat logs firsthand. "Since I returned from Afghanistan, I wanted to make theater that spoke to real global issues," she explains. "The way that bradass87 said he felt 'connected to everyone, like they were all distant family' resonated with the singularity that I have experienced [in Afghanistan]."
Lebowitz believes that the piece will offer insights into the isolation and loneliness Manning felt while serving in Iraq as an openly gay man questioning his gender identity as well the anxiety due to his pre-trial, nine-month solitary confinement. Snippets of Bradass87 will be unveiled at Zuccotti Park, the Yippie Museum Café and Judson Memorial Church in June with the possibility of touring the full production to venues, outdoor spaces and the backs of trucks later this summer and fall.
Calling all HuffPost superfans!
Sign up for membership to become a founding member and help shape HuffPost's next chapter