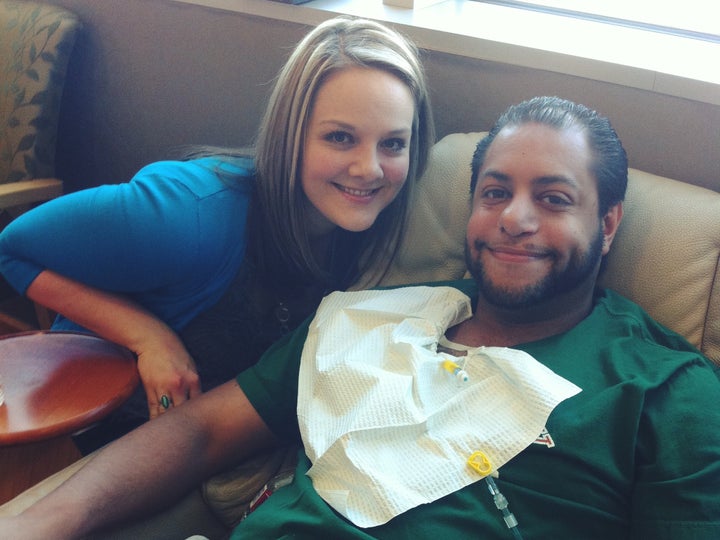 At only 34 years of age, I have endured more tragedy in my short life than most do in a lifetime. Infertility, miscarriage, my husband's cancer diagnosis then subsequent death, the lonely journey of widowhood, the daunting plight of single parenthood and my daughters unexpected bout with bacterial meningitis that nearly claimed her life at a young age.
In a year and a half span of time alone, I had to make the decision to remove both my husband and my daughter from the ventilators pumping life into their bodies. My husband's body, wrecked from the effects of cancer, didn't survive. My daughter's, wrecked from the effects of meningitis, miraculously did.
My life has taken me to depths no one should have to endure, much less in a repeating, seemingly never-ending fashion. Yet here I stand, years later, looking at the past with grateful remembrance and to my future with eager anticipation.
How did I do it? How did I walk through life circumstances that would cause most to crumble and come out of it on the other side?
Quite simply, by choosing to rise.
Every single one of us encounters situations in our lives we have absolutely no control over. Life hands us tragedy, pain and disappointment in abundance. In many ways tragedy is the great equalizer, a non-discriminatory force, always showing up at the most inopportune times, in the least expected ways.
My husband received his cancer diagnosis on the heels of running his first half-marathon 3 weeks prior. We never could have expected the sudden twist our life would take yet in a moment our story was changed forever.
Tragedy didn't see the love we shared and decide to spare us its brutality. Quite the opposite. It seemed to view the force that was our love as a target, mocking it cruelly, threatening to steal our time together far earlier than we could have ever dreamed.
As I encountered opposition, in every instance it was always beyond my control. I was never given a choice in the matter. There is, however, one thing that is within my control: how I choose to respond.
I have young children, who not only lost a father but now have their eyes fixed on a young mother learning to traverse this life without him. Early on, I was painfully aware of this fact. Although it was never a position I wished to be in, it was where I was. Given their age I knew they would never remember the horrific initial impact, yet what they would remember-forever, was their mommy's response to her pain.
I knew I had a choice to make. Though my choice wouldn't be easy, it was clear. I had to choose to keep going, to rise above even the most daunting of circumstances, modeling for my children vulnerability, bravery, strength and resilience.
Early on one of my choices was how to remember their Father on the day of his death. I decided we were going to take some of the power away from that day. Yes, it would always contain the sting of death, for that we could not change. The choice before us was what we would do with our pain. Our answer was choosing to use our loss for good.
My husband was a giver, and his favorite thing to do was blessing others in abundance. I knew a day of honoring him had to be about honoring others. That is how the Choose Joy Project was born. Every year the date of my husband's death (July 23) would become a day of doing random acts of kindness in his honor. I put the word out on my blog and asked if others would want to be a part. The first year we had 80 families join together, all across the world, lavishing love on others in selfless fashion, just as he had. The following year it grew to 170 families. I believe it will continue to grow every year, its impact felt far beyond what we could have ever imagined.
Our family made the choice to use our pain for a purpose and that very purpose became our lifeline. It turned, what was an inherently dreadful day, into one full of meaning…and dare I even say of joy, a day we look forward to with anticipation instead of fear.
We have a mighty power within us, the power of response.
Instead of choosing despair we chose joy. Instead of wallowing in our grief we chose to give purpose to our pain. Instead of bowing in defeat we chose to rise in victory.
This is a choice we make sometimes daily, and will continue to make in some capacity for the rest of our lives. For us that is the only choice for how we live life, the sacred way in which we honor his.
Tragedy, as awful as it is, can make you a better version of yourself in unexplainable ways.
Of course, I wish the seeds of my growth could have been gleaned from an easier path, of course I would give anything in the world to have my husband back and be a less refined version of me. But that's not the way it happened. As much as I wish I could undo what's been done, that's not a luxury any of us have.
What I do have is the gift of another day on this earth and the choice of how I will use that gift. I choose to use it well, to live it fully. I choose to rise.
*To hear more from Sarah, and follow along on her journey, visit HERE.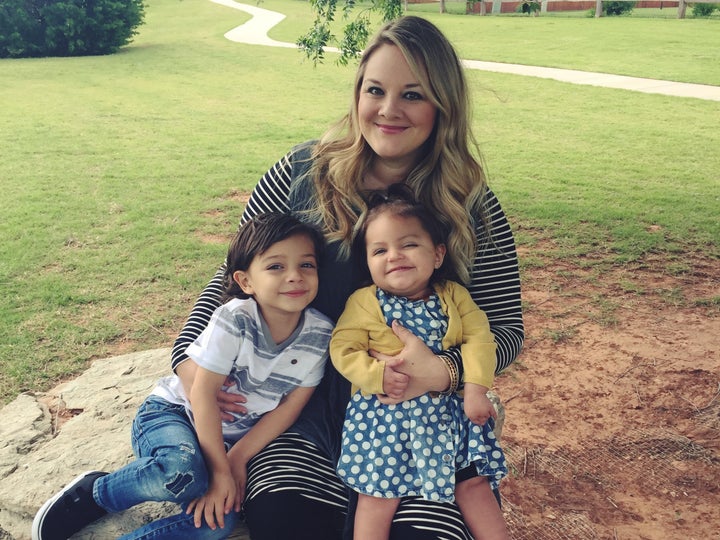 Related
Before You Go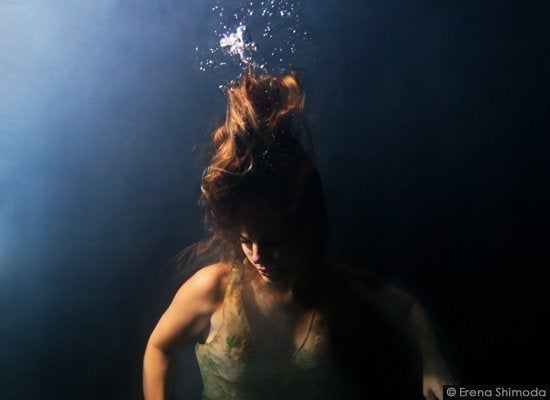 Stunning Underwater Healing Photos of Cancer Survivors