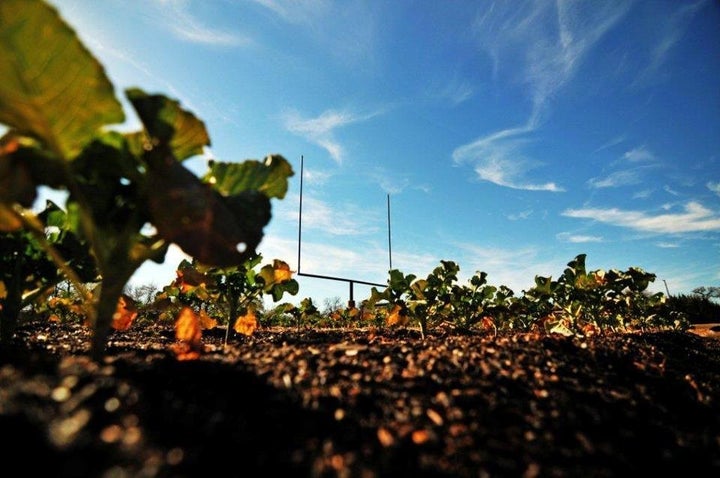 It was the last tennis tournament of the 2013 season, and Jasmyn Howell was unusually nervous. Though just a freshman, the Spelman College student was about to play her last competitive match.
Spelman's administration was shuttering its intercollegiate athletics program, which included tennis and a handful of other varsity teams. The school planned to divert the $1 million yearly savings into a campus-wide wellness program.
Howell and her teammates were disappointed. Although Spelman, the oldest historically black women's college in the U.S., competed in Division III, the lowest rung of NCAA sports, the Jaguars took pride in playing against same-level rivals across the South. After the match -- a loss for Spelman -- Howell and her teammates huddled with their coach and broke down in tears.
But two years later after her last match as an intercollegiate tennis player, Howell has embraced her school's decision, regularly taking spin and yoga classes with her classmates. "I see that a lot of students are more physically active," Howell said. "As a whole it is better for our student body."
In dropping intercollegiate sports, Spelman prioritized its entire student body over a few elite athletes. Since the program kicked off this year, almost all of the Atlanta school's 2,100 students have joined, with fitness classes like "The Beyoncé Experience" among the most popular, administrators say.
It's a path that very few other schools are willing to follow.
They are doing so even though they are increasingly reliant on student athletics fees and other subsidies to make up the difference between what their sports teams spend, and what they bring in through ticket sales and other revenue.
Last December, University of Alabama at Birmingham President Ray Watts announced the school was cutting football and a few other sports in an effort to close a large budget gap.
Just six months later, facing furious criticism, Watts backtracked and said the school would reinstate the cancelled sports, with the new football season kicking off in 2017. But the athletic department is still projected to have operating deficits through at least 2020, according to a recent report.
Episodes like the one that unfolded at UAB help explain why so few schools consider dropping sports or moving down to a less competitive -- and expensive -- division.
Spelman, Briarcliffe College, Mississippi University for Women and New York City College of Technology are the only NCAA schools that have canceled their athletics programs since 2000, though some even smaller non-NCAA schools have also cut sports. One of those is Paul Quinn College, which discontinued its costly football team in 2007. The school plowed its former football field and planted crops there instead. It's now churning out produce instead of athletes. The Dallas Cowboys' stadium is the biggest client of Paul Quinn's farm.
In the past 15 years, just two schools have moved down from Division I to Division III, where athletic scholarships are not allowed and costs are considerably less, according to the NCAA. Most schools are headed the other way, despite mounting financial pressures: About 30 have joined D-I over that time.
"In America there is the perception that you have to have a big-time sports team to be considered a relevant university," said David Ridpath, an associate professor of sports administration at Ohio University.
One of the two schools that did successfully reduce its financial commitment to intercollegiate sports is Birmingham-Southern College in Alabama. In 2004, David Pollick, the school's new president, uncovered what he believed to be a huge disparity in how the college distributed financial aid.
At the time, Birmingham-Southern handed out 120 full scholarships to athletes each year, at a cost of more than $3 million, but just one full-tuition academic scholarship. "From a value perspective, it was upside-down," Pollick said.  
Birmingham-Southern's athletics teams competed in the NCAA's Division I. Switching to Division III, which does not permit athletic scholarships, would save $3.6 million annually and give the Panthers an opportunity to compete in the same tier as other small-sized liberal arts institutions in the region, Pollick said he realized.
For Pollick, moving to a lower division seemed like an easy call. But as soon as word leaked out about the possible reclassification, the president started receiving hate mail and death threats. "It was an extraordinarily intense battle," said Pollick, who has since left the school. "I have never gone through one uglier."
It was an extraordinarily intense battle. I have never gone through one uglier.

David Pollick, former president of Birmingham-Southern
The struggle came to an end when the board voted in favor of reclassification to Division III in May 2006, taking many by surprise. Birmingham-Southern's athletic director, Joe Dean Jr., was "very disappointed" with the move at the time, he said in an email. Dean had been a key figure in the college's decision to move up to Division I in the first place, just seven years earlier.
Dean, who is still at the school, later told the board he would "work just as hard to build a high-quality D-III athletics program," he said.
Some of the athletes were less forgiving. "I was very bitter towards the school," said Richard Walsh, 28, who played on the tennis team from 2005 to 2007. One year later, Walsh transferred to Samford University, part of an exodus of about 60 Birmingham-Southern athletes.
But despite the opposition, the move down in divisions allowed Birmingham-Southern to add seven sports, including football, at a lower cost, according to Dean. The number of student-athletes more than doubled, to 460 this year, he said. 
One year after Walsh transferred, his younger brother, Hanlon, who also plays tennis, chose to attend Birmingham-Southern because it offered a balance between academic work, sports and social life. "You don't get burnt out as much as in D-I, and I still enjoyed playing tennis," Hanlon Walsh said.
The other school to drop down to a lower division in recent years is Centenary College of Louisiana. It cut its athletic spending by half after it moved to Division III in 2009. With the additional funds, Centenary has added three new sports and can recruit additional student-athletes, according to administrators.
"For us, it was stepping up to Division III," said David Rowe, the school's president.
Calling all HuffPost superfans!
Sign up for membership to become a founding member and help shape HuffPost's next chapter