This interview is part of a series on Trailblazing Women role models (Entrepreneurs and Leaders) from around the world and first appeared on Global Invest Her. You have to see what you can be.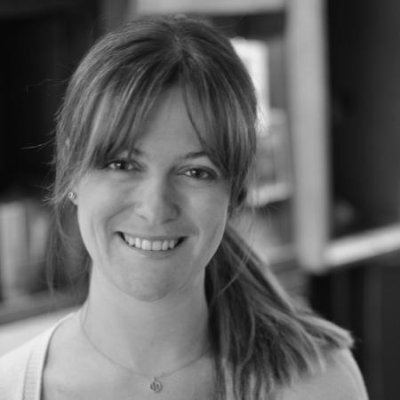 "Stop talking and start doing! Choose your mood - wake up every day in a kick-ass mood and get stuff done!"
Alex Depledge launched the well-known startup, Hassle.com, in 2013 and is a passionate believer in the power of the sharing economy to improve people's lives - enabling individuals to take control of their working life and become micro entrepreneurs.
In 2014 TechCity Insider named Alex 'Entrepreneur of the Year', following on the heels of her appearance on the 'Silicon Valley Comes to the UK Scale-up Top 100' - a list highlighting British entrepreneurs expected to lead their firms to £100m in revenue in three to five years.
Alex's forthright views has seen her become a trusted source for commentary on the future of the sharing economy, women in tech, VC funding and the UK startup sector.
Alex worked with the UK Department of Trade and Investment as part of the Afterburner scheme, helping to identify the next 25 startups ready for growth investment. Most recently she contributed to the UK government's independently commissioned review into the sharing economy.
Alex launched her career in the US after completing her master's degree at the University of Chicago, working on the campaign team of a major US politician. In 2006 Alex returned to the UK to become a consultant for Accenture, advising FTSE 100 clients on their customer and channel execution before leaving in 2012 to enter the world of entrepreneurship.
Who is your role model as an entrepreneur?
I wouldn't say it's one person, rather I am inspired by components in different people. Having said that,
"I really like Taylor Swift - she is very inspirational! She clearly has good business acumen, writes all her own songs and is hot! She doesn't care what others think and is not afraid to stand up to the establishment."
What is your greatest achievement to date?
That I managed to get an A in my PhD in advanced statistics! It really shows you that you can do anything if you really put your mind to it. I don't think you can really experience great things in life until you hit rock bottom and have to pick yourself up again. The other great achievement is of course having my daughter Harper-Belle.

What has been your biggest challenge as a woman entrepreneur?
My co-founder Jules and I don't feel the 'woman thing' because we've got each other. It must have negated the effect because we isolated each other from it.
"The strange thing was everybody's expectations of me when I was pregnant, that I didn't have of myself (read my blog post about it). People would say to me 'how will you cope being an entrepreneur when the baby comes?' and the strange thing was that it was mainly other women who said it to me."
I really like what Eileen Burbidge said to me, 'don't mind what others say, it's easy!' At the time, I really wondered whether I should be stressing out more about it!

What in your opinion is the key to your company's success?
Jules! She's the ying to my yang! I'm highly emotional, loud, crazy with lots of ideas. She is very calm, detail-oriented, creative and puts our ideas into practice. Our team smoothes the whole thing out between us - we have a great team. We tend to hire people with a positive, yet quirky attitude, who fit into our culture. We never ask anyone to do anything we wouldn't do ourselves. When you believe in your vision, you can inspire people and bring that vision to life.

If you could do 1 thing differently, what would it be?
"Always be on the lookout for staff - we've always been undersourced. Always keep an eye open for great people. Hiring when you desperately need someone is the worst decision."
What would you say to others to encourage them to become entrepreneurs?
I think that people are more entrepreneurial nowadays. It's not that the risk is less, we just think differently about entrepreneurship now.
"Being an entrepreneur is really not about making money, it's about a quality of life. When you are an entrepreneur, there is no such thing as work/life balance. Whatever you choose to do, you need to feel vested in it and search for meaning in what you do."
How would you describe your leadership style?
My team would say that I am expressive, direct, a fun person to work with and a great motivational speaker! On the dark side, sometimes I practice 'seagull management', where I fly above at 3000 feet and then swoop in on a minute detail.

What advice would you give to your younger self?
To not care as much about everything as I did in the past. When I look at photos of my younger self, I think back and see that I was so self-critical about my appearance. Now, when I look at photos of myself, I tell myself something different: ' you look better now than you will in 10 years!' I'm not perfect, but I'm alright.

What would you like to achieve in the next 5 years?
"I would like some time off, and then start another business. When I do, I'd like it if some of the current team would want to come and work together with me again. Nothing speaks louder than when people follow you on to a new opportunity."
3 key words to describe yourself?
Fair
Direct
Gets Shit done!
Watch Anne's TEDx talk on Investing in Women Entrepreneurs.
For other interviews with Trailblazing Women leaders on Huffington Post Read More Here.
Calling all HuffPost superfans!
Sign up for membership to become a founding member and help shape HuffPost's next chapter