This interview is part of a series on Trailblazing Women role models from around the world and first appeared on Global Invest Her.
Jules Pieri is Founder and CEO of the product launch platform The Grommet. The company's Citizen Commerce ethos is reshaping how consumer products get discovered, shared, and bought. Jules started her career as industrial designer for technology companies and was subsequently a senior executive for large brands, such as Keds, Stride Rite, and Playskool. The Grommet is her third startup, following roles as VP at Design Continuum and President of Ziggs.com. She completed her undergrad degree at the University of Michigan and people tell her she is the first designer to graduate from Harvard Business School, where she is an Entrepreneur in Residence. Jules was named one of Fortune's Most Powerful Women Entrepreneurs in 2013.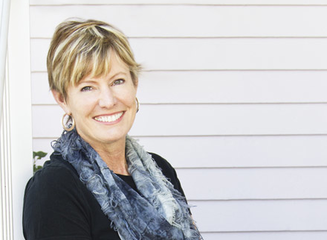 "One of my first three VC meetings was illuminating and predictive as to the challenges I was going to face as a woman entrepreneur trying to raise capital..."
Who is your role model as an entrepreneur?

Tim Westergren, the founder of Pandora Media. I like people who work on something really big and struggle to get the world to see the world the way they do. That's very different to optimising an existing business model. He really did struggle and now has become a big success. We worked with them directly and did a story on Pandora Mobile. Tim did a video for us directly too, which was surprising, as some founders get too removed from that kind of storytelling and delegate to PR people. I really admire his tenacity and his belief in the face of naysayers and can really relate to that. I like the way creative entrepreneurs work from a blank sheet and recreate the world, like Kickstarter, Indiegogo, Amazon, Skype, Twitter and Uber. These are all businesses that looked improbable, do something new and are good at attracting people to look at things in a new, fresh way. I admire the entrepreneurs who built these companies and their struggle to change the world.

What is your greatest achievement to date?
I have "launched" three great sons, who are independent confident people, into the world! I brought our youngest son to college last week and that was really a landmark for me. I am very proud of them and who they have become. That is definitely my greatest achievement.
What has been your biggest challenge as a Women Entrepreneur?
Raising Capital. One of my first three VC meetings was illuminating and predictive as to the challenges I was going to face as a woman entrepreneur trying to raise capital. We launched The Grommet in 2008 when Lehman Brothers collapsed. Those who raised capital that year had to be so much tougher than those who had done so before. The financial crisis challenge was also compounded by the fact that I was a woman entrepreneur looking for funding, because we all know that there are more barriers to women getting funded.
One young female associate of a large VC firm told me bluntly that she would happily introduce me to the Partners but that I shouldn't bother because:
1) I had something innovative and new
2) it was consumer facing and
3) I didn't look like the usual people they invested in, i.e. 6-feet-tall sales types or tech co- founders looking for a CEO.
"You are not either, so you won't get funded."
She was just being honest with me as she didn't want me to waste my time. However, she did introduce me to a great angel investor who did invest in me!
At these VC firms, a lot of the investors are young and relatively inexperienced as operators, and are in a tough business where they don't have a lot of direct authority. They have to invest in someone they want to go into battle with -- it's a hard journey and they look at you and say 'would I want to go to war with you?' It's harder for women entrepreneurs to project success when we don't fit into their usual pattern and they can't get behind pitching you to their partners.
How did I raise funds? I was super bull-headed! I raised $350,000 pre-launch and then ultimately raised $4.4 million in angel funding when the financial world was crashing around us. I had a choice -- either give back the first capital or defy the odds and make our business work!
It was really hard work, and we were starved for capital. This Grommet idea was too early in 2008 and people didn't quite understand that there was an explosion for special products. I did everything I had to do to raise that money, from taking planes in snowstorms across the country to do five pitches while my son was recovering from a hip surgery in hospital, to calling in a lot of chips. In the end we got 35 angel investors -- two of whom funded half the company -- they are my true heroes!
I don't want the unfair door to shut in the face of women entrepreneurs looking for capital. We need to take independent action to intervene and change things.
What in your opinion, is the key to your company's success?
Working on something really BIG. It's age-old to want to know the story behind a product, company, or experience. At the Grommet, we connect a community of consumers with people who are innovative, creating new products. It's all about the power of their stories. We take something very human- wanting to be part of the process and knowing the person making something special for you and bring it to modern life. Broadband and video were two opportunities for us -- I could see that hi-fi -- high cost media was on the downward slope and that there was an opportunity for a low-fi authentic community-driven media/video. I could see the explosion in products because of 3D printing and internet resources. I wanted to create a community to launch and validate unique products in a virtual cycle of making products and then turning them into a real business. It's so big and almost sounds too simple -- yet nobody had done it before.
We want to solve the really big problem of getting products to production and to market and technology allows us to do that. It's a collision of opportunity! We do it with care and thought and lend our trust to a small number of companies that we launch, because we think they are really worth it. I am very confident about my instincts and know how to act on my insights. I am a real doer and am very focused.
If you could do one thing differently, what would that be?
I work very hard not to have regrets. My piece of life advice would be: when you are facing a hard decision, which of the two paths would be the one you'd regret if you didn't take it? We've had lots of challenges and struggles -- I certainly didn't sign up for the easy path!
What would you say to others to encourage them to become entrepreneurs?
You are already good enough.The way I got over the hump went like this.
I was talking to an entrepreneur about my idea on a Friday and he said "you should just do it." Then I took a plane to visit my son at Carnegie Mellon and read a magazine with brief statements from entrepreneurs. I realized that very few of them were better prepared/had a better background than mine. I said to myself, "I'm not in any way less capable than any of those successful entrepreneurs."
Some women think there is a ramp, necessary preparation, but I believe you just learn by doing it. You are as good as that person you read about in a magazine. It's hard to build a business, so if you are going to do it, build a big one -- go for it! Make sure your idea is big enough. Don't wait until you think you are ready. There is no perfect time -- if you see an opportunity, go for it! Don't intellectualize it. And be passionate about your business, because you won't keep going when times get tough.
How would you describe your leadership style?

People would describe me as really steady, unflappable, demanding of myself first and very serious-minded about the business. I am nurturing of people's ambitions and creativity in the business and think a lot about that in the context of day to day actions: what else is a person getting when they work with me. I share my vision and articulate that. It's hard and takes a lot of repetition and I don't like to repeat things! I'm learning that people also need pictures /images of your vision, that words are not enough. I'm still working on that. I don't trust all my instincts on hiring and nurturing people -- I rely on the people in my team to do that. I do seek feedback and listen really hard. I have a very strong co-founder with complementary skills and that really helps!
What advice would you give your younger self?
The power of sharing ideas. I'd love to be better at telling great stories about my ideas. I'm an introvert and my words tend to carry weight, as I always back up my thoughts with strong arguments. I'm a good synthesizer, good at cleaning up ideas in a meeting. I would like to infuse more humor in my stories instead of being so analytical and logical. So I would tell myself to become a better storyteller! It helps when you are the leader.
What would you like to achieve in the next five years?
I'd like to achieve two things:
That my three boys continue to develop well and have a happy adulthood.
I want this community to create a cultural and business phenomenon. I want people to say that when a Grommet launches at noon, it becomes an event in the economy, that it's a cultural phenomenon with a real business impact.
I have a niece that turns 1 tomorrow. By the time she is 15, I want her to be able to name 10 internationally recognized women entrepreneurs by name, and be inspired by them.
Three key word to describe yourself:
• Thoughtful
• Independent
• Creative
For other interviews with trailblazing women leaders Click Here
Calling all HuffPost superfans!
Sign up for membership to become a founding member and help shape HuffPost's next chapter