This interview is part of a series on Trailblazing Women role models (Entrepreneurs and Leaders) from around the world and first appeared on Global Invest Her. You have to see what you can be.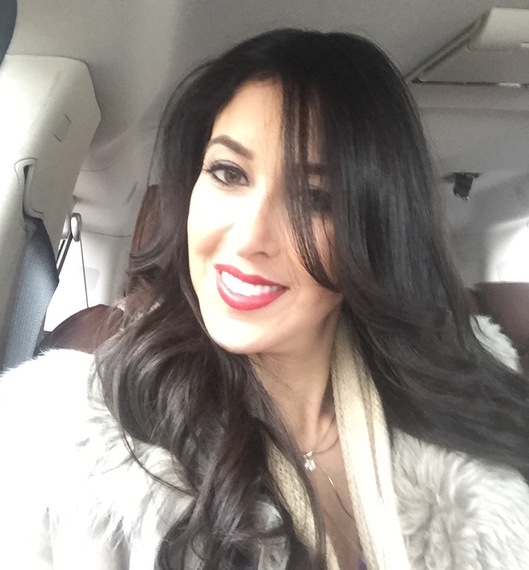 "Think about what makes you angry and frustrates you - go after that. It will drive the passion and resiliency you will need to get through the hard times. Be goal oriented but enjoy the journey."



Nisa Amoils is an active early stage investor, Board advisor and entrepreneur. She is a member of New York Angels where she invests in a variety of technology and is the co-chair of the frontier technology committee which encompasses AR/VR, robotics, drones, AI, driverless cars, autonomous innovations, cybersecurity, remote sensing, blockchain and other disruptive technologies. She also has sector and investment expertise in entertainment, beauty, mobile, marketplaces and digital media. She has startup operational experience in areas such as strategic and digital marketing, business development, product and package development, distribution, staffing, fundraising, management and legal.
She is a regular judge/panelist on CNBC, MSNBC and Fox and does podcasts on investing. She is a speaker at conferences such as Venture Summit, the Women in Tech Summit, RoboUniverse and Women's Innovation conferences. She is a mentor at XRC Labs, Grand Central Tech, The Vinetta Project and MenHERnyc. She is a regular judge for the Wharton Business Plan Competition and sits on the Board of the Penn Design School. She is a frequent blogger on investing in frontier technologies.
Prior to this, she spent many years at media companies, including Time Warner and NBC Universal, looking at Internet 1.0 deals, the precursor technologies to VR, and executing strategic partnerships with film and television on behalf of Fortune 500 brands. She was also a practicing corporate lawyer. She holds a BBA (business) degree from the University of Michigan and a law degree from the University of Pennsylvania.
Who is your role model as a leader?
There are so many women who are inspiring to me that it is hard to pick one. There are several success stories of female entrepreneurship that have been in fields such as beauty, fashion and e-commerce. A more traditional example is Estée Lauder - she came from immigrant parents, built a global empire, gave back to the community and raised a family. Of course, I look for and would like to see more women leaders in tech and investing. One that stands out is Susan Wojcicki. Google started in her garage and now she is CEO of YouTube -- all while raising five children. There are a number of women investors now on the Forbes Midas List as well. I think in new fields and untraditional paths, where there may be more of a meritocracy, such as the Cannibus industry, (where 38% of the entrepreneurs are female) we will see new women leaders emerge. I would be excited to see more leaders in the next few years in the fields of robotics, autonomous vehicles, artificial intelligence and virtual reality.

What is your greatest achievement to date?

Successfully transitioning from being a lawyer, to a marketer at big companies, to an entrepreneur, and now an investor. I think all of that experience makes me a better investor and advisor today. Also teaching my children about entrepreneurship. I have a 9 year old son and 11 year old daughter who I watch Sharktank or similar shows with every week. Then we run a mock business plans competition, where I'm the judge. They pitch ideas to me and based on the milestones they reach, they get to earn out their allowances. Hopefully, I am role-modeling for them.

What has been your biggest challenge as a woman leader?
The daily struggle of being taken seriously, having a voice at the table, getting credit for the work you are doing without a louder male voice being given all the credit. For example, when I'm running a project with a male co-leader, what tends to happen is the other men just write to him with an idea and tell him about a new company. I have to make sure he tells the other men that I'm involved too/or the source of the idea and that they need to copy me and consult with me before he answers them.

There is still so much unconscious bias that these habits need to be called out constantly. Awareness is the first step. I think the default image of leader is still white male. In venture capital, only 4-6% of General Partners are women. There is a lot of awareness about this, but a lot of funds still don't have a woman General Partner with equal equity ownership. There are many women who could fill those roles.

How do you grow people in your organization?

As an investor, the way I grow people is as an advisor to their business. I challenge the founders to use the people around them and then make their own decisions. I encourage them to take on as much rope as they can handle. I also try have empathy because you can be a better leader if you understand what they are going through. In every situation, I always look at the other person and try to understand... what is their need and how I can address that?

If you could do 1 thing differently, what would it be?

I would have become an investor much earlier. When I was coming up the ranks, investing was never discussed as a career path. Now there are many organizations you can go to learn how to become an investor. I recommend other women to seek out those organizations to learn about investing rather than go it alone. To become an early-stage investor is completely different from investing in the stock market, where you have lots of advisors. You have to do all the due diligence yourself and it involves a lot of work, especially in the beginning when you don't know what you are looking for. You need to bet on people. It helps to have more experienced investors around you to to guide you.

What differences do you notice between men and women's leadership styles?
In general, I find that men tend to exaggerate their accomplishments more. I read that a man will apply for a job when he meets 60% of the qualifications in the description and a woman will only apply when she meets 90%. With investing, I see women also tend to be more risk-averse, often asking for less money than they should. Also they are more focused on profitability in their numbers, for instance, whereas men often focus on the top line growth and get rewarded for it. Men are also less apologetic when there is a problem or mistake.

How would you describe your leadership style?
I give guidance but try to enable other people around me and give them ownership over their work. I think it's better not to micro-manage people and let them learn from their mistakes. I try to understand what success means to each person and then encourage them to meet milestones.

What advice would you give to your younger self?
Don't stress about getting to "x place"...relax and enjoy the journey, follow your passion and acquire as much knowledge and skills as you can along the way. I had a 20 year plan and nothing has gone the way I thought it would. Also, other people don't care as much as you think they do.

What would you like to achieve in the next 5 years?
I would like to have more exits and make a bigger impact in technology investing and entrepreneurship and encourage more diversity in venture capital. I would also like to do a TED talk and write a book.

3 key words to describe yourself?
Curious
Passionate
Persistent
_________________________________________________________________
Watch Anne Ravanona's TEDx talk on Investing in Women Entrepreneurs.
Popular in the Community