This interview is part of a series on Trailblazing Women role models from around the world.
Whitney Johnson is a leading thinker on driving innovation via personal disruption and is the co-founder of Clayton Christensen's investment firm. She is a frequent contributor to the Harvard Business Review, an Influencer on Linkedin, and was recently shortlisted for the Thinkers 50 Future Management Thinker Award. She is also the co-founder of 40 Women Over 40 to Watch, and the author of Dare, Dream, Do: Remarkable Things Happen When you Dare to Dream. (Bibliomotion, 2012). Follow her on Twitter @johnsonwhitney and @daredreamdo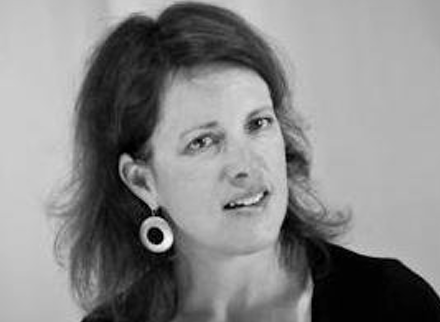 Who is your leadership role model?
I can't point to one single person that I look to and say: 'that is the person -- I want to follow in their footsteps completely.' However, Barbara Corcoran is one person that comes to mind. She is an example of leadership for me. She walks her talk -- the story that she tells and what she propounds is something that she has done. She bootstrapped her business and now as a leader, she doesn't just invest to put her money to work, rather she really invests in the individual and their businesses. She gives a very powerful sense that everything is in sync. What she says, she does and what she does, she is able to talk about in a very positive, virtuous cycle in terms of her leadership. I really admire her.
How would you describe your leadership style?
I think it has really evolved. I'm not sure I would have said things this way 20 years ago. I'm currently looking at the difference between inbound and outbound marketing. I follow the company Hubspot and they say: instead of pushing emails out to people and saying 'come buy what I'm selling,' put good content out there. Make sure that you are available and people can find you. Then you'll draw people to you who are interested in what you have to say, learning from you and working with you. Increasingly I am becoming this type of leader that says, 'here's what I believe, here's what I'm going to do and if you'd like to do this with me, I will encourage you to do it.' My leadership style will always be about encouraging people and patting them on the back. Inviting them along, as opposed to being negative about who they are and what they can do.
What are your key career highlights to date?
The obvious career highlight is going to New York and working my way up from a secretary to investment banker and equity research analyst.
A second one is when I was an equity research analyst at the top of my game in the 2000's. All our external constituencies were giving me very high marks, but my internal constituencies weren't. I remember my boss saying: 'this is really interesting, because you have a huge disconnect between what the internal and external stakeholders are saying about you -- and you need to work on this.' I did, and I turned it around the next year, so that I got among the highest marks among my internal stakeholders as well. That's a highlight for me because, you can get all the basic business milestones, but if you can't internally galvanize people working with you, supporting you and acknowledging your good work, you can't get a lot done. That was a really important lesson and highlight for me. Earlier on in my career, I just did not understand that having a successful career is not just about getting the 'A' on the test and doing the project well. It's about being able to galvanize people to work with you and navigate political waters (not in a negative way.) Work is about working with people; it's not just about doing work on a piece of paper.
The third really important career highlight for me was last year, when I published my first book and had my first article in the Harvard Business Review. Those were huge highlights for me, as I hadn't thought of myself as a writer before. Now I realize that actually, I am a person who writes. I have a voice and something to say, and for me that's still evolving.
How would you describe the differences between Women's leadership style and Men's Leadership styles?
Building on the Jungian psychology of the feminine-masculine that I talk about in my book, I think that both men and women need to have both feminine and masculine characteristics. We need to have the feminine (i.e. relational, nurturing) and we need to have the masculine of being able to wield power in difficult situations. I think that women's leadership style is different in that, in order to be successful, we have to lead with the relational and nurturing and then pull in the power and influencing. If we don't lead that way, I don't think we can get any traction.
What is your biggest achievement to date?

My biggest achievement is being married for 25 years and that we still like each other! Marriage is hard and in lots of instances people love each other, but do they still like each other? For me that's a huge achievement.
What would you say to other people to encourage them to become entrepreneurs?
If you are feeling stuck in any way, whether it's financially, emotionally or intellectually, and you need to move forward -- that's actually a call for you to be innovative, be entrepreneurial or 'intrapreneurial.' It will look different for everybody. It's a call for you to jump to a new learning curve: to learn or do something new.
There will be times in your life when things are ticking along and everything is fine and if they are, keep going. But if you are in that place where you are feeling stuck and also scared, at that point, you've got a decision to make. The decision is really the innovator's dilemma: do you do something different from what you've been doing and risk downward mobility? Or do you stay in this plateau? And because you're not happy, it will become a precipice. You risk downfall either way, but when you experience that 'stuck place,' that's a signal that you have a decision to make.
The beauty of it is, if you make the decision to forge ahead to do something slightly differently, the odds for success are much higher for a disruptor, than if you just stay where you are. Once you a plateau, you are no longer producing those feel-good endorphins of learning, so you may actually precipitate your own downfall because you are bored.
This mindset comes from my life experience of starting out on Wall Street and low-end innovation/disruption doing equity research, then leaving Wall Street in 2005 to become an entrepreneur. When I encountered the innovator's dilemma and disruptive frameworks, I realized I had a way to codify my work and make meaning of it more easily. When you have frameworks, like 'personal disruption', it helps people understand that what they are feeling isn't just being listless or irresponsible -- there is this imperative for them to go do something new.
What has been your greatest challenge as a Woman Entrepreneur?
My HBR piece called 'Being invisible can help your career' tries to make meaning of this point. One example was when we were raising money for the Disruptive Innovation Fund and people said: 'that's great, you've got the frameworks, now all we need is someone in financial services, between 40 and 45.' It was me! I was sitting right in front of them and it was as if I was invisible! That's just one example. Research shows that women have to be 2.5 times more competent than men to be on a level playing field, which is one of the reasons I love Sheryl Sandberg's book "Lean In." Her research is so robust and helped me understand why certain things happened in my career. It's interesting when you talk to women who are much younger in their career.
I once lectured at Harvard Business School not too long ago, and I said to the women: 'one of the things I'd wished I'd known when I got out of school was that the glass ceiling is real.' They looked at me and said 'no it's not.' I said, 'I understand you don't believe it's real right now and the day you discover that it is real, I want you to be sad, acknowledge it and say to yourself, now that I know it's real -- what am I going to do to move on?' Once you know it's real, it makes it easier to keep going, because you realize it's not just in your head.
What advice would you give to your younger self?
There would be two pieces of advice I would give to my younger self. One, really importantly, would be to be nicer to myself; more patient, kinder and gentler. Another would be to get myself a coach earlier on in my career, to help me figure out how to do this 'work thing.' Work is much more than having the raw skills, talents and competencies, it is about understanding how to work in the workplace, which is a very different skill set to what I had learned at school.
How do you give back to Society?
I don't necessarily think of the idea of 'pay it forward' that way. One of my friends once asked me 'why are you encouraging people to dream?' and I said, 'because I have to.' Encouraging people to dream and disrupt is what I do. At the same time, what I 'get,' is that I feel interconnected with people in a really marvelous way. For me there is an ebb and flow, give and take, of people helping each other. The other way I try to give back is by being a good mother, which is the hardest thing in the world.
What would you like to achieve, as a leader, in the coming 5 years?
As a thought leader, I'd really like to have my ideas coalesce even more and have them promulgated more widely, through writing and speaking and being able to talk to more people. I'd like to discover that more people are able to disrupt than before, because of these ideas. Also, I want to start investing again. Bringing it back to Barbara Cororan, as a leader, it's one thing to write about leading and encourage people, and quite another thing to put your money to work and pull all those people together. I want to invest in people emotionally and financially. And hopefully, my investments may skew more towards women in the future.
For other interviews with trailblazing women leaders Click Here