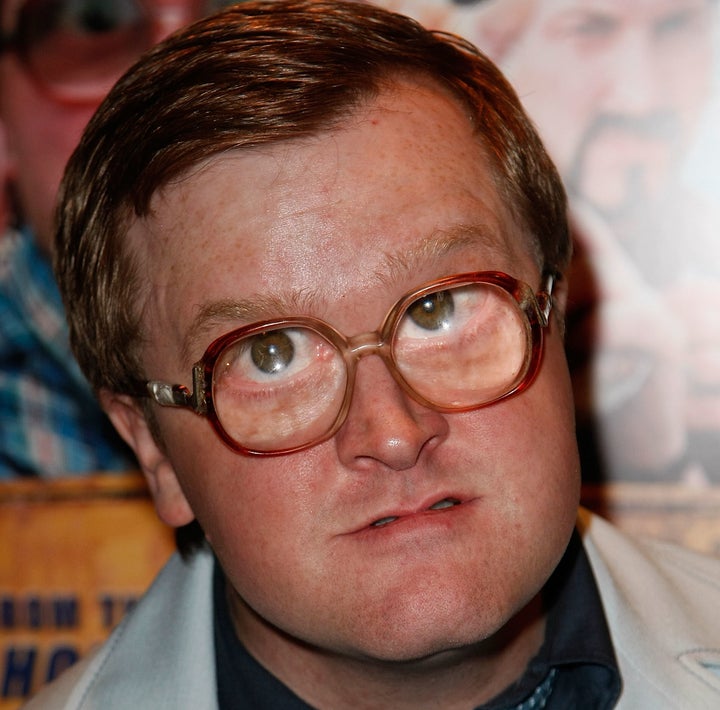 UPDATE: On Saturday, "Trailer Park Boys" star Michael Smith released a statement, saying he and the alleged victim, Georgia Ling, were friends and that the domestic battery charge was the result of a misunderstanding.
"Georgia is a friend of mine and we had a loud and heated dispute," Smith said, according to CBC. "That is all. At no time did I assault her. I am not guilty of the misdemeanor charged against me."
Ling also released a statement, saying the incident was blown out of proportion by police.
"At no point did I feel I was in danger, otherwise I would've called the police myself, which I did not," she said. "The police were called by others not present in the room who mistakenly perceived the argument to be something other than what it was. When the officers arrived, I tried to assure them there was no real issue, but they proceeded to arrest Mike."
"Trailer Park Boys" star Michael Smith was arrested on Friday morning on suspicion of choking a 21-year-old woman.
Witnesses told TMZ that Smith was arguing with a woman at the Roosevelt Hotel in Hollywood when they heard her screaming, "You're choking me." They alleged they saw the actor pinning the woman against a wall.
Smith allegedly fled the scene, but returned to find officers waiting for him. He was charged with domestic battery, a misdemeanor.
The actor was a breakout star on "Trailer Park Boys," a Canadian TV series that was brought back to life by Netflix in 2014. His character Bubbles is goofy with coke bottle glasses and he lives in a shed with his cats.
On Saturday, Lucy DeCoutere, who plays Lucy on the show, announced on Twitter that she was resigning amid the allegations.
Popular in the Community