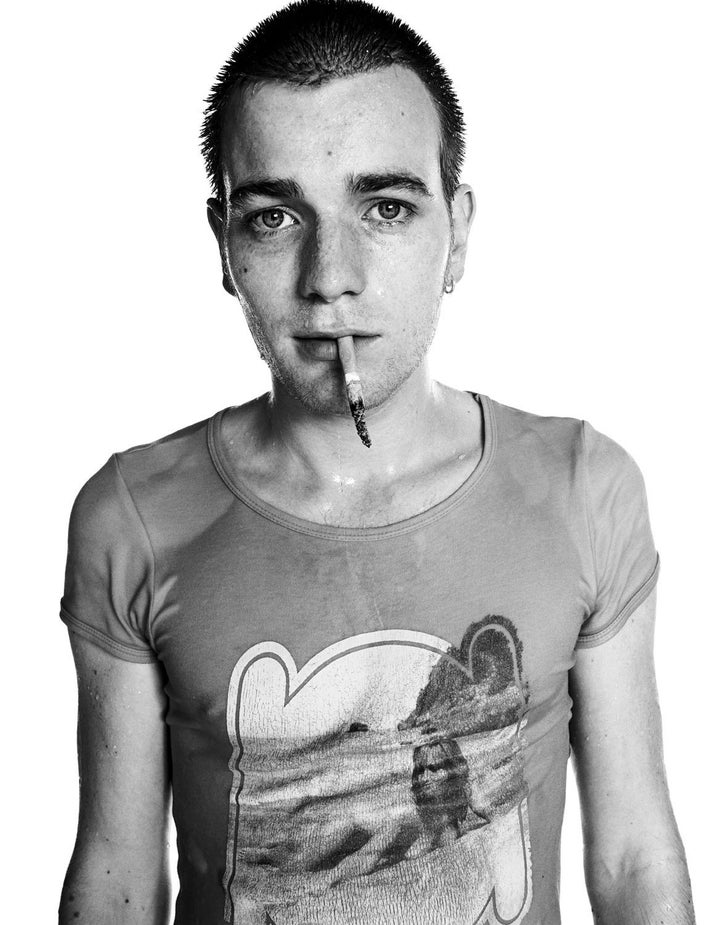 It's difficult for me to get behind art that glorifies the illegal drug culture. It just seems like exploitative, easy fodder.
That's not to say I haven't been known to pour a nice, big glass of wine and settle in for an Intervention marathon. Because I'm classy like that.
But Trainspotting, which examines the life of a hapless troupe of burned out drug dealers and users, is a whole different beast.
Let me preface by saying I'm probably one of the few people in the world who's never seen the 1996 British black comedy. Nor have I read Irvine Walsh's 1993 novel on which provided the basis for the film. So my first exposure to this rag-tag band of heroin junkies is through this new stage adaptation by Chicago-based Tom Mullen (who also directs this world premiere), which moves the action from mid-90s Edinburgh to modern-day Kansas City, Missouri, and titles it: Trainspotting USA.
Coming in with a clean slate allowed me to view this piece purely on its merits as a play. And, even through that lens, it's clear that there are more than a few moments that, at times, try a bit too slavishly to recreate the (mostly feces-related) scenes that I gather fans of the movie expect when seeing a stage adaptation of Trainspotting. Such as a stomach-lurching interaction between our anti-hero(in) for the evening, Mark (Shane Kenyon) and a feces-filled toilet, requiring the poor guy to dig in elbow-deep to extract opium suppositories. What I'm sure made for a graphic and hallucinatory quality in the film (ok, so I YouTubed this particular scene to see how it played out) here comes off as cheap shock.
Mullens underscores the action with a constant club beat, hinting at the characters' incessant hunger for the next hit. And just as things seem to be going nowhere quickly with the occasional "Jackass"-like gross-out moment, an event occurs at around the midway point of this 90-minute one act that drops the bottom out. Without giving too much away, I'll just say that Alison Lamb, who bravely portrays all the female roles in the dude-centric play, suddenly faces the cold, hard output of her selfish disease. And it's chilling, sobering stuff, which sets the story in a moral tailspin.
The hard-working ensemble cast offers cohesion to Mullens' at times ADD direction and herky-jerky writing that frequently shifts point-of-view without warning (for example, voice over narration and direct audience address by Kenyon are both used randomly and for no apparent reason).
I'd wager fans of the movie will get a kick out of this updated take. Plus there's more than the occasional male and female nudity (men, be ready to squirm at one point -- you'll know the moment when you see it).
And kids: don't do drugs.
"Trainspotting USA" plays through December 2 at Theatre Wit. More info here.
Calling all HuffPost superfans!
Sign up for membership to become a founding member and help shape HuffPost's next chapter