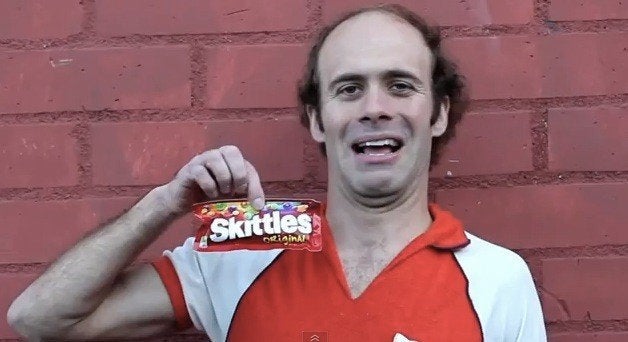 LOS ANGELES -- Police detentions, pratfalls, crazy dance sessions and a general sense of shamelessness have paid off rather well for Nathan J. Barnatt.
The LA-based actor (with the help of his creative partner, director Paul Cummings) has just been selected as Skittles' official spokesman for an ad campaign called "Ride The Rainbow," but Barnatt didn't win the post through auditions or a contest.
But perhaps Barnatt is best known for his character "Trale Lewous," an oddity of a man whose passion for Skittles candy knows no bounds. He started filming "Trale" videos in 2008, which means Barnatt has technically been auditioning for the part of the official Skittles spokesman for years. The company sat up and took notice of Barnatt's character in 2011, and "Ride The Rainbow" marks their first official ad campaign with "Trale."
Barnatt moved to Los Angeles from Boston in 2005 -- or as he remembers it, the year that Upright Citizens Brigade (UCB) opened shop in LA. He immediately began performing at the comedy improv venue, and it's where the struggling actor heard the best advice of his life.
"Forget about auditioning for pilots,' said seasoned UCB comedy vet Ian Roberts to Barnatt. "Make your own."
Barnatt echoed that same advice now, urging young actors to make their own opportunities. "The chances of getting into something are so slim, you should create your own thing and focus on it really well. Dont sit around and wait for other people to do those things."
Cummings also had some advice for young filmmakers struggling to break into Hollywood. "Just go out and do anything, even if it's bad," he said. "There's more to it besides auditions" and applying for jobs, said Cummings.
Now that they've moved into official roles at Skittles, the duo is working with Maker Studio in Culver City, a web content production company and YouTube partner. It's a far cry from the old days, when Cummings was armed with a camera and a tripod and Barnatt spent his time dodging security officers.
The duo hope the partnership will lead to higher quality viral videos for their channel as well as opportunities in mainstream entertainment. Since he's been in LA, Barnatt has won bit parts on commercials and television shows like "Community" and "Happy Endings," but the Skittles spokesman gig is his biggest coup thus far. "This web stuff is really just a hobby that happened to be paying us," Barnatt said half-jokingly. "Hopefully I won't be on YouTube in a year; I'll be in movie theater."
Watch Barnatt's latest video for Skittles below and learn about the chance to win a pinball machine and star in Trale's next online video.
Watch Barnatt and Cumming's video collaborations and see how they went from YouTube oddity to a social media sensation.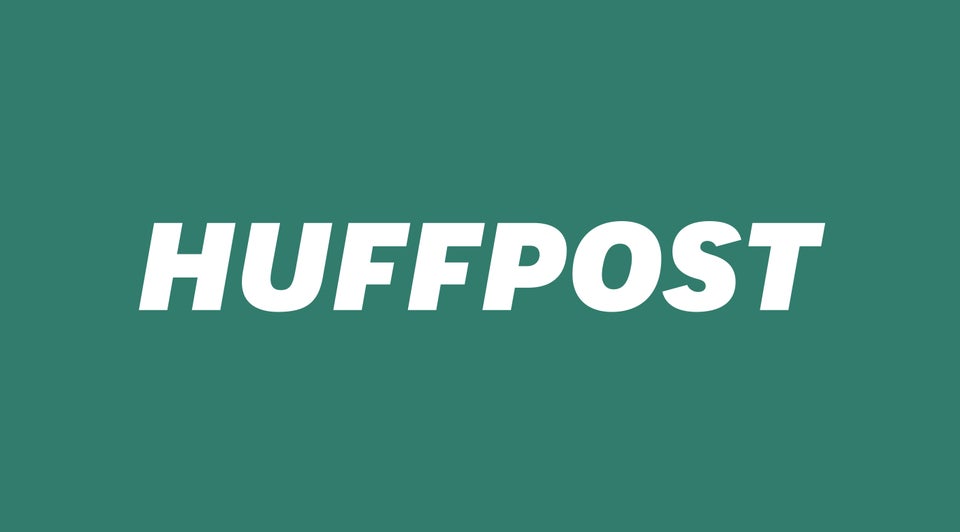 Related
Popular in the Community