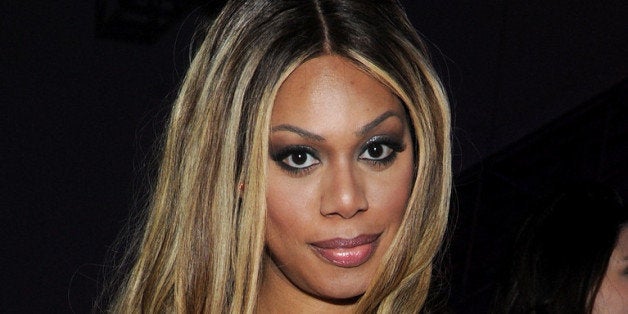 Two events will occur in conjunction with one another this year that seek to bring visibility to and honor prominent members of the transgender community and their accomplishments: the "Trans 100" list and "Trans* H4CK."
"Trans* H4CK" is a weekend-long social justice tech event created by Dr. Kortney Ryan Ziegler that, according to a press release, aims to "radically shift the ways trans people live by creating technology that economically empowers, improves access to social services, promotes gender safety and community sustainability, while bringing visibility to trans* led startups."
This year, "Trans* H4CK" is partnering with the "Trans 100," a list that seeks to highlight and elevate the important work of individuals who are typically underrepresented. "Orange Is The New Black" star and transgender activist Laverne Cox will serve as a keynote speaker at the event and GLAAD is functioning as a media partner. "Project I Am Enough" Founder Kye Allums and game critic Matte Brice will also be featured speakers.
"The 'Trans 100' and 'Trans* H4CK' are both projects born out of community needs, started and run by individuals who wanted to foster change through positive action," Trans 100 Co-Director, Jen Richards, said in a statement sent to The Huffington Post. "We couldn't think of a better partner to create a destination worthy weekend of activities celebrating the full capacity of the trans population."
"Considering that Trans* H4CK focuses on creating technology for trans* people with the input of trans* people," Dr. Ziegler continued, "it makes sense to partner with the Trans 100 in an effort to further highlight transgender activists that are changing the world for the better."
Trans* H4CK will run from March 28-30 at Dev Bootcamp in Chicago and the Trans 100 (U.S.) Live Event will be held on March 30th at Mayne Stage. For more information check out the "Trans 100" or "Trans H4CK" websites.
Calling all HuffPost superfans!
Sign up for membership to become a founding member and help shape HuffPost's next chapter