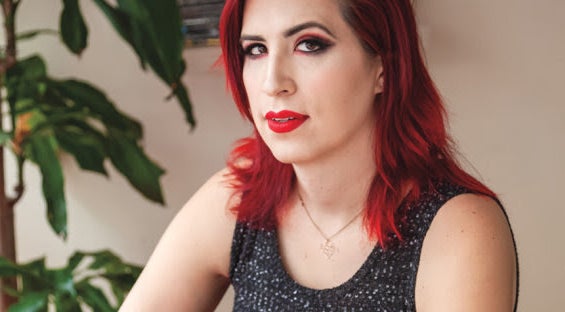 This piece was written for the launch of HuffPost Mexico on September 1st. To read this article in Spanish from HuffPost Mexico, click here.
Things seem to be looking up for Mexico's LGBT community. Lawmakers have passed a series of anti-discrimination laws in recent years to protect gay rights, and President Enrique Peña Nieto has proposed constitutional reforms to legalize same-sex marriage across the country.
Legal progress has not eliminated acts of violence against members of the LGBT community, however, and transgender women have suffered the most in recent years. A report co-published by New York's Cornell University Law School and California-based civil rights organization, the Transgender Law Center in May 2016 shows that Mexico has one of the world's highest rates of transphobic violence — including harassment, hate crimes and murder. The report estimates a total of 120 transphobic murders happened in the country between 2008 and late 2013.
Sometimes I tease people and say, 'If you felt fat in high school, well, I was a boy!'

Ophelia Pastrana
Ophelia Pastrana, a tall, red-haired transgender woman with an infectious laugh, is among a growing movement of activists working to empower Mexico's gay and trans community. Her YouTube channel, where she regularly delves into trans issues, attract tens of thousands of viewers.
Openly discussing her personal experiences is one of the ways Pastrana aims to inspire other trans women ― but she wasn't always as outspoken.
Born in Bogota, Colombia, as Mauricio, she remembers beings a shy boy that everyone would pick on. "Sometimes I tease people and say, 'If you felt fat in high school, well, I was a boy!'" she tells HuffPost Mexico.  
The 34-year-old started to transition six years ago, facing a number of challenges along the way. "I had to deal with a teenager's dilemmas when I was 28," she says.  
I ultimately had to look myself in the mirror and say, 'I'm gonna make a change.'

Ophelia Pastrana
Back then, she had already completed a Master's degree and was running two digital media companies, one of which was her own. She wasn't as concerned with her career ― which she managed to maintain as she settled into her new gender identity ― as she was with her social life, which suffered when she came out.
"Many people turned away from me because of silly little things," she explains, recalling how her relatives, friends and co-workers reacted when they saw her in high heels and a skirt instead of a suit and tie.  
Pastrana believes that society's aversion to transgender women can be explained by widespread misogyny and "hatred of everything feminine."
But while some transgender activists work to shed light on the suffering endured by transgender women, Pastrana's activism focuses on helping members of the community embrace their bodies and work on achieving self-love.
In addition to her digital activism on various platforms, Pastrana has opened up her house in the south of Mexico City to host transgender people. She has become an informal counselor and spokeswoman for the LGBT community, offering valuable advice for trans women battling societal prejudice and intolerance. 
"You have to work on your self-esteem," she says. "Let them say whatever you want! They tell me, 'You look like a man.' Well, it doesn't matter to me if you think so!"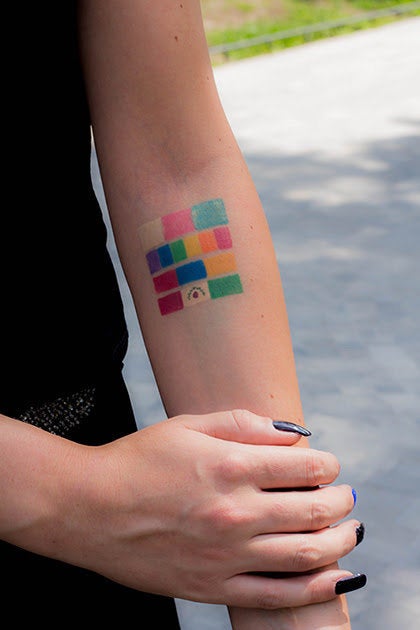 Pastrana is unnerved by society's prevailing beauty standards, she explains, since they make transgender women believe that they need to "try a little harder" to be pretty.
"Many transgender people live frustrated because they are not pretty. I know some who started transitioning, ended up not being the beautiful women they had imagined, and then de-transitioned," she says. 
Pastrana is intent on pushing transgender women to achieve their full potential, and tries to alert them to any self-imposed limitations.
"Whenever a person says, 'If I come out, they'll fire me,' they are self-discriminating," Pastrana says. "I tell them, 'You have not been fired. The only person who has fired you is in your own head.'"
Pastrana admits that she hasn't always found it easy to be confident, but she continues to figure out ways to push herself.
"This is going to sound very Michael Jackson of me, but to deal with self-empowerment," she says, "I ultimately had to look myself in the mirror and say, 'I'm gonna make a change.'" 
Calling all HuffPost superfans!
Sign up for membership to become a founding member and help shape HuffPost's next chapter