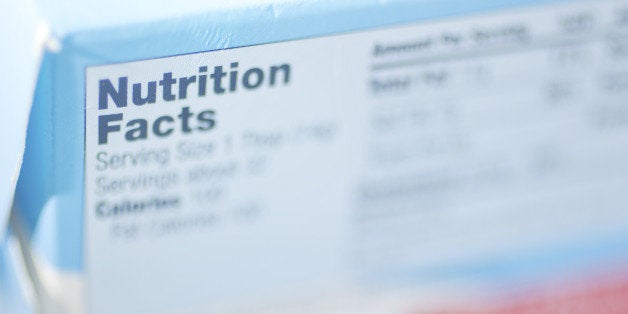 Unfortunately, around one out of every 10 packaged food items still contain some form of trans fats. Food companies make them by adding hydrogen to a vegetable oil to saturate the fatty acids either partially or fully. Food companies are not doing this process because they are evil; they use trans fats to extend shelf life, save money, and improve texture. Ruminant animals like cattle and sheep also produce naturally-occurring trans fats that are found in their meat or milk. This source of trans fats has not been shown to have the same detrimental health impacts as industrial-produced trans fats.
Back in 2006, The FDA started to label trans fats, thanks in part to organizations like CSPI. Regrettably, there was a loophole that allowed any company to market a food product that had less than .5 grams of trans fat as trans fat-free.
However, the process to eliminate trans fats is not as simple as it sounds. As food companies move away from using them, they should also be careful with sourcing the replacement oil. Palm oil is usually the substitute for trans fats and can be farmed in an unsustainable fashion, which can contribute to rain forest deforestation and destroying habitats for endangered species. Food companies are beginning to work together with organizations like the World Wildlife Federation to solve the problem.
As consumers we don't have to wait to stop eating industrial trans fats until they are eliminated from our food supply. We can continue to push food companies to remove them, and we can avoid them for now by knowing where they still lurk. A simple task to do when you are grocery shopping is to browse the ingredient list and check for the words partially hydrogenated or hydrogenated oil. Plain and simple.
Additionally, here is a helpful list of some common food products that still contain partially hydrogenated fats. Most of these items are desserts, refined carbohydrates or sugary drinks and should be consumed rarely anyways. Make sure a treat is a special occasion, not an everyday event.