A brave transgender 10-year-old girl named Rebekah spoke at a rally last weekend in support of transgender students and their right to be protected from discrimination in the public school system.
The rally stemmed from President Donald Trump's roll back of an Obama-era guidance that protected the right of trans kids to use the bathroom that corresponds with their gender identity.
An adorable photo of Rebekah holding the below sign at the rally quickly made its rounds on the internet.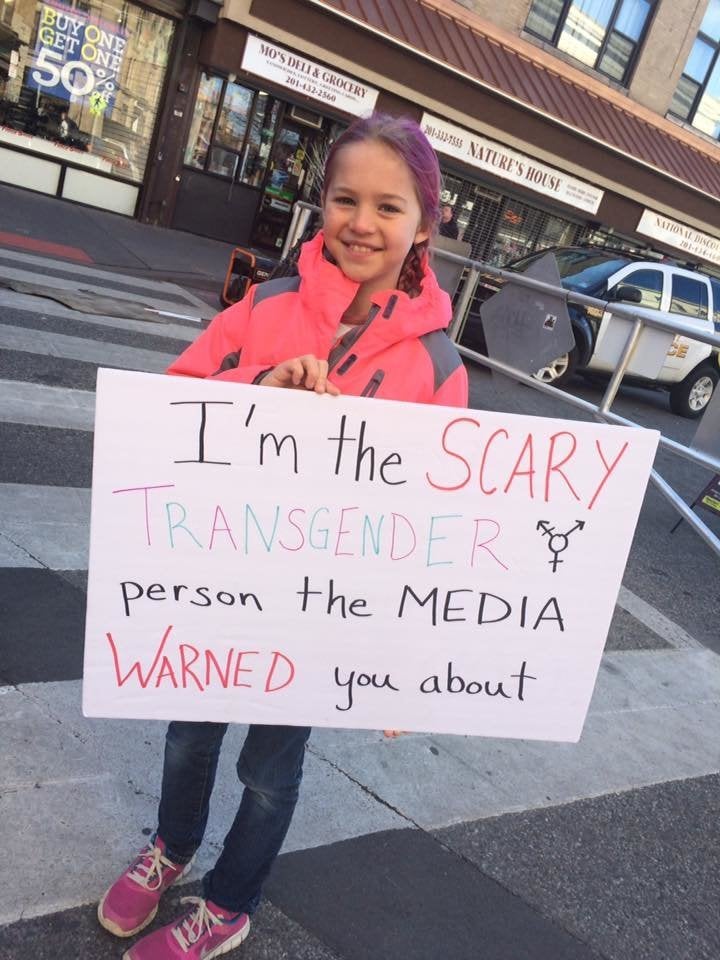 According to Rebekah's mom, Jamie Bruesehoff, Rebekah began living as her authentic self at 8 years old. She had suffered from mild anxiety and crippling depression as a result of being assigned male at birth. "We had a 7-year-old child in crisis," Bruesehoff told The Huffington Post. "With the help of some excellent professionals and a lot of learning, we all came to realize she wasn't a boy. She was a girl."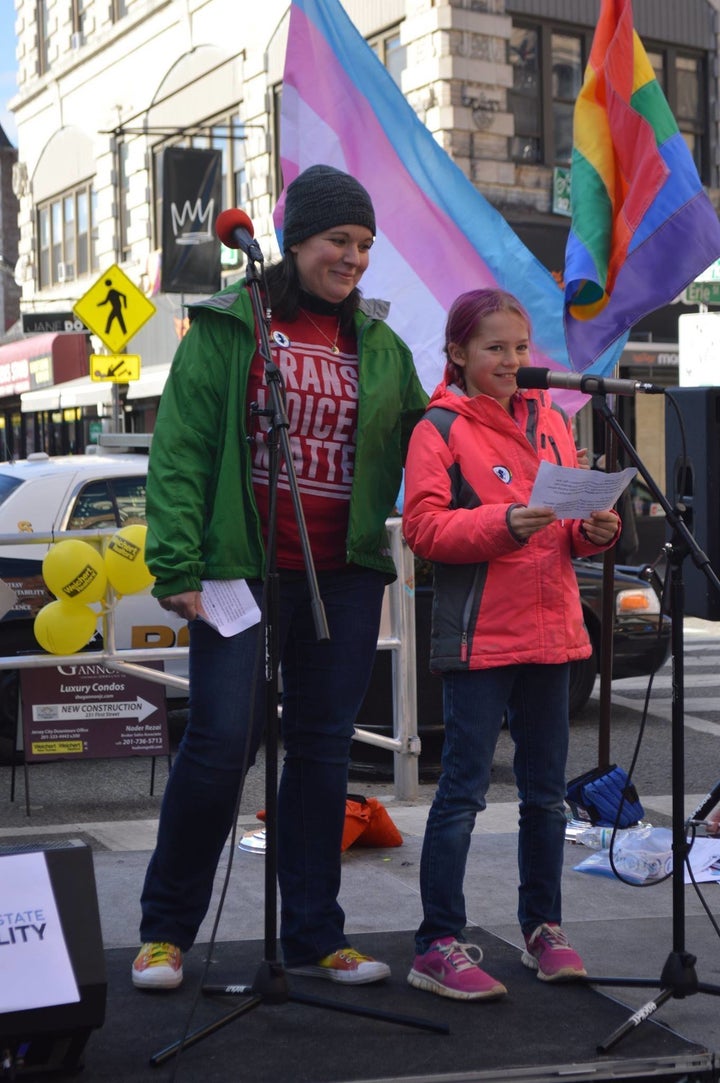 Rebekah is now a happy and thriving 10-year-old, using her voice and her story to help other people understand the struggles and journey of transgender children like her ― and how these are young people who need protection and support, not invalidation of their gender identity by the adults in their lives.
Bruesehoff told HuffPost that her daughter had a large support system from her family, community and school, but recognizes that other transgender children aren't quite as lucky.
"Transgender youth are at incredibly high risk for depression, anxiety, and even suicide," Bruesehoff continued. "It's not because there is something wrong with them; it's because something is wrong our society. The research shows one key thing changes those statistics: support. It is very clear that students who are supported in their homes, their schools, and their communities have a very different experience than those who are not. Every child deserves to safely, and with dignity, access an education. Transgender rights are human rights."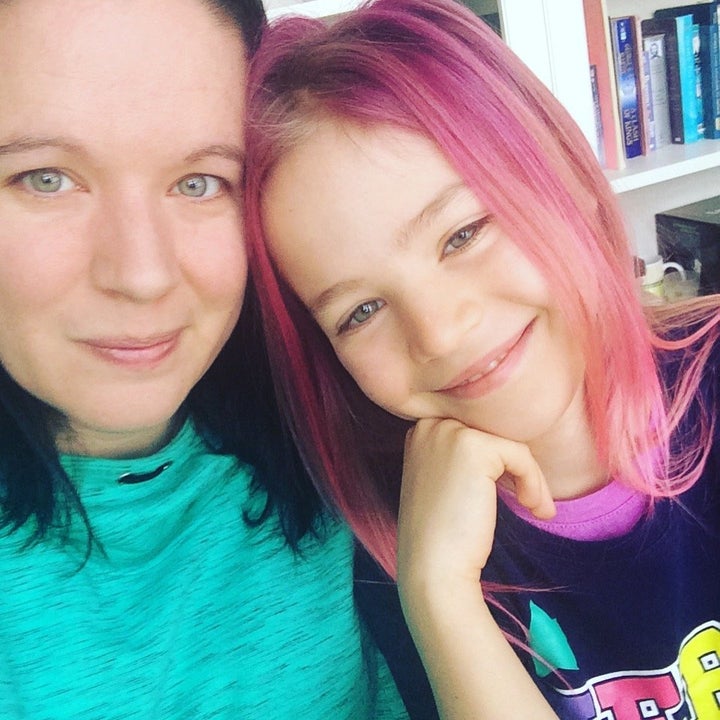 Bruesehoff thinks a lot of the controversy about letting kids live as their authentic selves stems from people never having met a transgender person before. By allowing her daughter to be a visible figure and share her story with the world, Bruesehoff hopes she can be a positive agent of change and encourage adults to be more empathetic towards the trans community.
"My kid is lucky. She has the support she needs," Bruesehoff continued. "She fits in society's box as a girl. Not every other child is so lucky. We have to constantly be fighting for those who are most vulnerable, those who don't fit society's expectations for a girl or a boy and those whose skin color, religion, or immigration status put them at even greater risk. We must keep striving to lift up the voices of those most vulnerable! Their voices are beautiful and bold and need to be heard!"