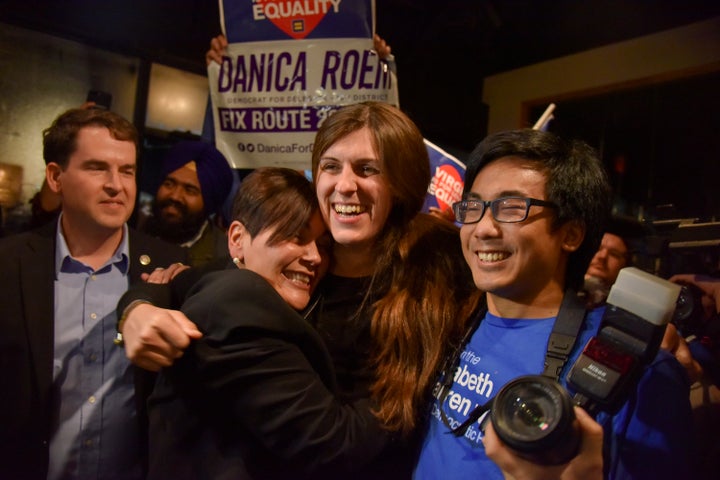 November 8, 2016 was a night I won't forget. I watched in disbelief with my family in Massachusetts as Trump won Pennsylvania, then Ohio, then Florida. When he won Michigan, my mom asked: "do you really think he is going to win?" At that moment, I knew that last strand of hope was lost. Trump had won, and my family didn't know whether to be angry, sad, or helpless. We felt all three, and I doubt any of us slept that night. All semblance of hope, the foundation of Obama's campaign eight years prior, had evaporated.
As both a trans man and a Greek-Iranian American, Trump's win created a cloud of dread over me. His campaign was structured around racism, xenophobia, and stripping LGBTQ rights. When he announced a proposed visa ban that would have limited my Iranian family members from visiting (I'm Iranian-American, This is What Trump's America Feels Like), my worst fears came true. As much as I tried to channel my energy into writing and protesting, I had to accept that nothing much would change politically until 2018 at the very earliest. I never anticipated that a year later, I, and the country overall, would bear witness to unprecedented elections.
With hesitation, I looked at my Facebook feed on Wednesday morning to scan the election results. I checked my phone three times before digesting that Danica Roem, an out transgender woman, had won against Republican delegate Bob Marshall. In a poetic act of karma, a trans woman ousted the same politician who had attempted to pass an anti-trans bathroom bill. In a reality-turning spin, voters in this part of conservative Virginia not only elected a Democrat, but a trans woman also.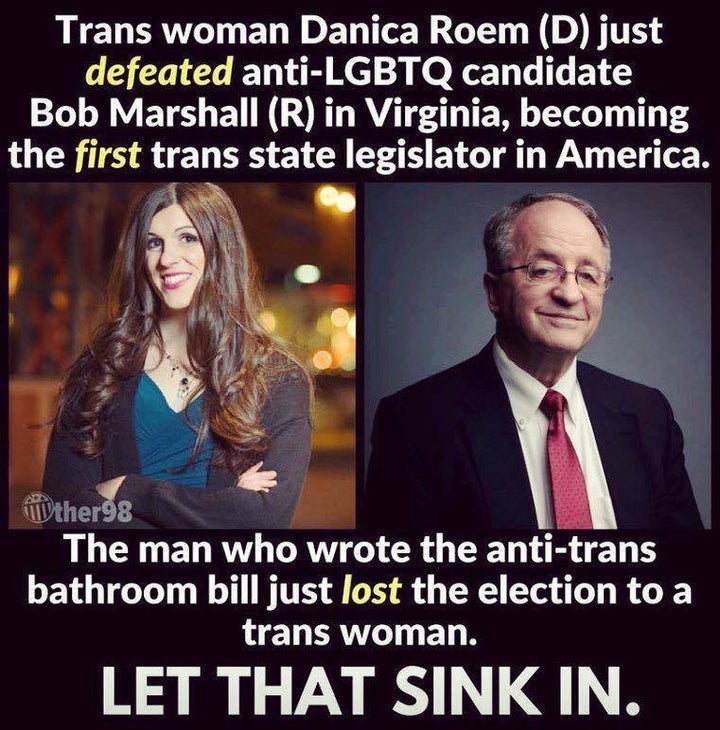 From Virginia to California, Americans voted to reject bigotry and continue forging a path towards equality. The nation proved that it not only believes in trans people, but that we also deserve a seat the political table. As a trans man, I felt an emotion yesterday and today that I hadn't felt in a year since last November: hope.
Calling all HuffPost superfans!
Sign up for membership to become a founding member and help shape HuffPost's next chapter