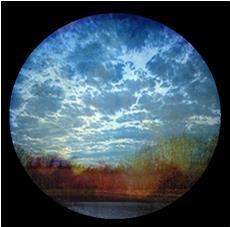 I was so honored to be a workshop presenter at the 2017 Gaea Goddess Gathering on September 16th. Of course, I am honored anytime people ask me to help provide a better understanding of what it means to be transgender in Kansas. This one was truly special, as it was an opportunity to do so at a women's festival.
In a remarkable rural setting near Mclouth, Kansas, the 168-acre Gaea Retreat Center includes cabins and camping areas, walking trails and meeting spaces, a 12-acre lake, and so much more. It is a beautiful back-to-nature space that felt so much like the little 80-acre farm where I grew up.
I am welcome there. I am comfortable there. I am at home there. It is more than a place for me to be. It is a place to belong.
This is not the first time I have been honored as a woman among women. In 2013, I received the Pioneer Woman Award from the University of Kansas: Emily Taylor Center for Women and Gender Equity. In January of this year, I was honored to speak at the Women's March on Kansas on the steps of the Kansas State Capitol.
That said, being asked to share my story at a women's festival means at least as much to me as any presentations or workshops I have done.
Why? Because at many women's festivals around the country, transgender women are not welcomed as women.
At a time in America's history when the administration is anti-immigrant, racist, misogynist, ableist, Christianist, classist, homophobic, and transphobic; the Gaea Goddess Gathering sees transgender women as women. This, of all places, in rural Kansas.
This is about more than just feeing like I am seen as a woman. It is about hope for the future. It is about still being able to believe that we will see the end of legalized discrimination based on sexual orientation and gender identity in the United States, in my lifetime.
To tell the truth, I still get a little bit tickled when the server at a restaurant comes to the table and calls me ma'am - that notwithstanding the binary presumptiveness of the common female/male greetings, labels, and pronouns.
I did provide a workshop on this day. Several other women gathered around to hear what this woman, who happens to be transgender, had to say.
I shared basically the same story that I have shared hundreds of times. As is more and more common, there were women in attendance who have people who are transgender in their lives.
The thing I will always remember about this presentation, is the connection of womanhood - one woman talking to another about women's issues - supporting your child, keeping them safe, just wanting them to be happy.
I have long since left behind the need to find validation in the way other people see me. That statement is true. Also true, is the fact that such validation is helpful to receive.
What does it mean to be seen as a woman among women? Personally, it is an opportunity for me to let down my shoulders and pay no attention to the ever-present, never-ending attacks that are a significant part of every day of my life. As an activist, it means simply this: In spite of those ever-present, never-ending attacks, we will prevail. It means everything in the world to people who are transgender - life, light, hope, peace, and love.
I'm thinking this is just the way Gaea would have it be.
Gaea Goddess Gathering (GGG) was started in 1997 by the founding mothers, Carrie Moonstaf and Rosalie Vaught as a festival that welcomes all women. Since then, the festival has evolved into a wonderful four-day spirituality event focusing on the empowerment and celebration of the feminine divine in every woman.
REAL LIFE. REAL NEWS. REAL VOICES.
Help us tell more of the stories that matter from voices that too often remain unheard.
This post was published on the now-closed HuffPost Contributor platform. Contributors control their own work and posted freely to our site. If you need to flag this entry as abusive,
send us an email
.