WASHINGTON -- Four senators sent a letter to the Obama administration on Monday asking for greater congressional access to negotiations on the Trans-Pacific Partnership, a controversial proposed free trade agreement that remains shrouded in secrecy.
Sens. Sherrod Brown (D-Ohio), Jeff Merkley (D-Ore.), Ron Wyden (D-Ore.) and Robert Menendez (D-N.J.) signed the letter, which asks that congressional offices be given access to draft negotiations among the United States and eight other Pacific nations. The four senators also asked that nonprofit groups advocating "Internet freedom" policies be given access to the documents.
The secrecy surrounding the Trans-Pacific deal has sparked a great deal of consternation among public health advocates, consumer groups and members of Congress. More than 600 representatives of corporations are able to view draft versions of the deal because of their positions on government advisory boards, while only a handful of nonprofit groups have the same privilege. Members of such boards are not permitted to share information about the documents with the public. Staff members from both Republican and Democratic congressional offices have also been denied access to the documents.
"Groups essential to the success and legitimacy of any agreements are not being provided the opportunity to provide meaningful input on negotiations that have broad policy ramifications," the senators wrote on Monday. "If Congress and the broader public are not informed of the exact terms of the agreement until the conclusion of the process, then the opportunity for meaningful input is lost. The lack of transparency and input makes passage of trade agreements more contentious and controversial."
The Office of the U.S. Trade Representative was not immediately available for comment, but has previously stated that issues of trade talk transparency are "important" and pledged to work with critics in Congress.
In May, Rep. Darrell Issa (R-Calif.), chairman of the House Oversight and Government Reform Committee, leaked the entire draft intellectual property chapter of the deal on his website in order to highlight concerns raised by technology companies and protest the lack of access granted to congressional offices and nonprofit groups. The chapter had previously been available on the Internet through legally ambiguous channels.
Wyden raised the stakes in late May by introducing legislation that would require the Obama administration to share key trade documents with members of Congress and top staffers. The bill is generally viewed as a symbolic act of protest, and Wyden's office argues that its major provisions are already on the books. Both Issa and Wyden have strong relationships with Internet freedom advocacy groups and Silicon Valley companies through their opposition to the proposed House bill called the Stop Online Piracy Act and its Senate companion, the Protect IP Act.
The full text of the letter to Ron Kirk, the U.S. trade representative, is below:

Dear Ambassador Kirk:

We write regarding the ongoing Trans-Pacific Partnership (TPP) negotiations, a regional free trade agreement proposal touted as a model for all future U.S. trade and investment agreements. We are concerned that this process has excluded both Members of Congress and key stakeholders. As a result, groups essential to the success and legitimacy of any agreements are not being provided the opportunity to provide meaningful input on negotiations that have broad policy ramifications.

In the past, most U.S. trade agreement texts have not been made available until after they were signed. As a result, changes were all but impossible. If Congress and the broader public are not informed of the exact terms of the agreement until the conclusion of the process, then the opportunity for meaningful input is lost. The lack of transparency and input makes passage of trade agreements more contentious and controversial.

Extensive consultations with Congress and stakeholders are essential because of the unprecedented scope of these negotiations. Indeed, the negotiations USTR is pursuing will create binding policies on future Congresses in numerous areas where there is significant public interest, including policies related to labor, environment and natural resources, land use, food, agriculture and product standards, intellectual property rights, state-owned enterprises and government procurement policies, as well as financial, healthcare, energy, telecommunications and other service sector regulations. In an effort to ensure full public disclosure and consultation, we request that the USTR provide the public with detailed information and consistent updates on what USTR is seeking in the TPP on these matters of broad public interest.

One additional area of concern is copyrights. The significant concerns that bills like Stop Online Piracy Act (SOPA) and Protect IP Act (PIPA) met from the public, underscore how unsettling such matters can become without a broad consultative process. The copyright language in the TPP may not mirror the approach of SOPA and PIPA, but due to the secrecy surrounding the TPP there is no guarantee that it will not. Since the terms will only be made public after an agreement is signed, the stakes are too high to exclude important stakeholders and Congress from the negotiation process.

Therefore, we request that you expand the consultation process by broadening the scope of the Industry Trade Advisory Committee (ITAC) for Intellectual Property Rights to include key stakeholders advocating for internet freedom as well as right-holders. A separate committee to address these concerns should be given consideration as well.

We believe these recommendations would demonstrate a commitment to this Administration's goals of making the federal government more transparent and responsive. We look forward to discussing these issues with you.

Sincerely,

Sherrod Brown, U.S. Senator
Ron Wyden, U.S. Senator
Jeff Merkley, U.S. Senator
Robert Menendez, U.S. Senator

Before You Go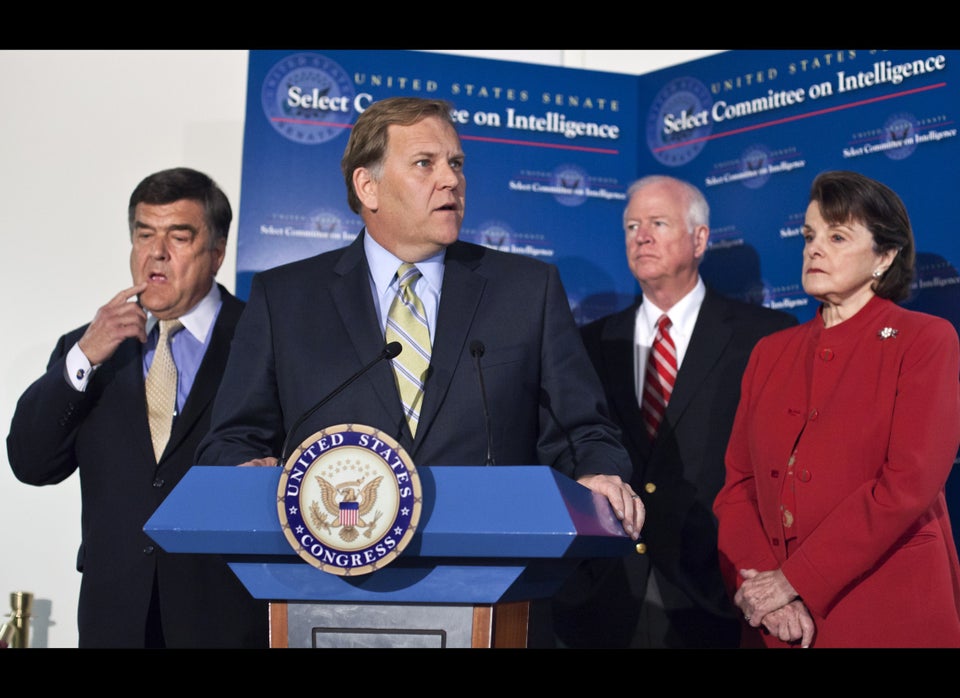 Obama And Leaks
Popular in the Community