Last summer, HuffPost Gay Voices asked transgender people to share photos of themselves on Twitter using the hashtag #WhatTransLooksLike in an effort to show just how diverse -- and beautiful! -- the trans community is.

We were absolutely gobsmacked by the response we received. In fact, people were so excited about #WhatTransLooksLike that we received countless requests for us to do another call out.

So, that's exactly what we did. And it couldn't have come at a better time. In the 12 months since our first #WhatTransLooksLike story, the "transgender tipping point" has tipped even further.

From Caitlyn Jenner's gorgeous Vanity Fair cover and emotional ESPY Awards speech to Jazz Jenning's reality TV show debut to news that transgender soldiers may soon be able to openly serve in the military, we've continued to see stunning wins for the trans community in the last year.

Of course, there's much work left to do. Trans people still face inordinately high levels of prejudice and are regularly targeted for violence. And while representations in the media of what it means to be trans are becoming more varied and nuanced, for the most part, the images, stories and experiences of trans people still do not receive the attention they deserve.

So, for all of those reasons -- and because we simply wanted to showcase another collection of beautiful photos -- we bring you #WhatTransLooksLike2.
#WhatTransLooks2 #huffpostgay pic.twitter.com/uNBkl2c9Pm

— Jamaica rouge (@JamaicaRouge) July 8, 2015
My wife just celebrated 2 years on hormones. #WhatTransLooks2 pic.twitter.com/KV2OTnmhFM

— Joyful Girl (@TransfiniteLove) July 3, 2015
#whattranslooks2 pic.twitter.com/IpMkCG1YLz

— Camille Brandon (@camilleflgirl) July 7, 2015
@huffpostgay #WhatTransLooks2 #Merica photo by @themollotova pic.twitter.com/OhNHHEALRj

— Maddox Price (@TheMaddoxPrice) July 7, 2015
My Loren. Funny, compassionate, and always making me laugh. #WhatTransLooks2 @huffpostgay @lorenisawimp pic.twitter.com/Ja2twucdxu

— Ashley K. Alvarado (@AshleyKAlvarado) July 7, 2015
@huffpostgay #WhatTransLooks2 pic.twitter.com/HzjqsecpbV

— James (@DrJLecter) June 22, 2015
@huffpostgay #WhatTransLooks2 pic.twitter.com/rZIoTx5yNH

— Loren is a wimp (@lorenisawimp) July 7, 2015
@huffpostgay #WhatTransLooks2 pic.twitter.com/mkEQV1f5rC

— Uncle Zac (@unclezacbrewer) July 7, 2015
#WhatTransLooks2 pic.twitter.com/lwJci6E9se

— Olive Cat (@OlliePurr) July 6, 2015
@huffpostgay #whattranslooks2 pic.twitter.com/P1mMyFxkHG

— Kelly Hamilton (@_kellyhamilton) July 6, 2015
#WhatTransLooks2 pic.twitter.com/WBBM7ZB1sc

— Inez (@Inez_The_Kid) July 6, 2015
@huffpostgay #WhatTransLooks2 pic.twitter.com/QdeVgvXi0P

— Queen Darce (@queendarce) July 6, 2015
#WhatTransLooks2 pic.twitter.com/Zz6K87Xf2C

— Ductile (@HelenBronston) July 3, 2015
#WhatTransLooks2 It's a very verdant pose. pic.twitter.com/bq6SqG0vTE

— Just So Teela Wild (@TeelaWild) June 23, 2015
@huffpostgay I live my life in the open with my partner and soul mate of 13yrs @Lucifers_AXE. I am #WhatTransLooks2 pic.twitter.com/gsE5beEim4

— Mis Sadistic (@Mis_Sadistic) June 24, 2015
#WhatTransLooks2 pic.twitter.com/6bcs0FxqQq

— Zander Patton (@Zander_Patton) June 22, 2015
16y/o transboy. Hello #WhatTransLooks2 pic.twitter.com/f8e8G8lc5N

— ... (@Celestial_Trash) June 25, 2015
not recent but im still cute so i mean... #WhatTransLooks2 pic.twitter.com/56VTotXGaG

— Chace (@InspectorPickle) June 30, 2015
.@huffpostgay I'm a grad student and working full time in AZ, #WhatTransLooks2 pic.twitter.com/g6Gg8lNvJg

— Tray Geiger (@TrayJGeiger) June 30, 2015
#WhatTransLooks2 pic.twitter.com/BfXFr8hh3R

— Libby Walters (@loretayoungslks) July 1, 2015
Just your average trans guy 😎 #WhatTransLooks2 pic.twitter.com/HEQgK9ABrC

— Zane (@RadLiberalZane) July 1, 2015
@huffpostgay—publicly came out a year ago this week #WhatTransLooks2 pic.twitter.com/rNP13noTX3

— Samantha Eisley (@onlyoceans) July 1, 2015
#WhatTransLooks2 from pride 😊😊 pic.twitter.com/vBFcirBdRR

— Charlie ~ (@sassysparklez) July 1, 2015
@huffpostgay #WhatTransLooks2 from pride 😅 pic.twitter.com/nnkoE5ctYu

— - ̗̀ parker ̖́- (@transspiderman) July 1, 2015
.@huffpostgay My name is Ramona. I'm a 40-year-old trans woman in Columbus, Ohio. #WhatTransLooks2 #transgender pic.twitter.com/0FbEq6HbpZ

— Ramona Peel (@DKSB17) June 30, 2015
15 y/o boy #WhatTransLooks2 pic.twitter.com/PlS7tq6BPR

— Cole Miner (@voidpunk) July 1, 2015
#WhatTransLooks2 pic.twitter.com/wpb66WDf7A

— Michael C. Hughes (@_michaelhughes1) July 1, 2015
#GirlsLikeUs #WhatTransLooks2 pic.twitter.com/3CEgSTtdqI

— Rachel Alexandria (@ConvertedGirl) June 30, 2015
@huffpostgay this is what my Trans looks like a few weeks ago. #WhatTransLooks2 pic.twitter.com/KUL6R8nM7q

— TempoTemptress (@TempoTemptress) July 1, 2015
#WhatTransLooks2 A bit sunburned pic.twitter.com/jK1eBow028

— Lisa O'Connor MD (@DrLisaLGBT) July 1, 2015
This is #WhatTransLooks2 pic.twitter.com/MPd7elsbH0

— Carter Alby (@ruggero_jillian) July 2, 2015
#WhatTransLooks2 #teamforearms pic.twitter.com/0a4CcPmsDf

— Jack Saddleback (@JackSaddleback) July 2, 2015
#WhatTransLooks2 pic.twitter.com/M1heBZxpIV

— Leigh Anne Gregory (@gregoryleigh11) July 2, 2015
I'm Sylvia, 52 from Glasgow, Scotland #transgender #WhatTransLooks2 pic.twitter.com/5AehXTAvAG

— Crannog Photographic (@Crannogphoto) July 2, 2015
#WhatTransLooks2 pic.twitter.com/Eqahg7tVnO

— Amanda Turner (@AmandaT73) July 2, 2015
#WhatTransLooks2 pic.twitter.com/DQ4AIjxHTw

— Kyle Mathews (@kylemathews0921) July 2, 2015
@huffpostgay #WhatTransLooks2 Pre-transition but still a man. :) pic.twitter.com/GQm7GJvhbJ

— Mikenna MacLachlan (@TheMikennaM) July 2, 2015
@huffpostgay #WhatTransLooks2 17 yr old ftm pic.twitter.com/2DtmmuJMrm

— Damon Williams (@lil_blue527) June 24, 2015
@huffpostgay 😁 #transfemqueer #WhatTransLooks2 pic.twitter.com/KMiyt3fwzw

— Brian logan (@brianlogan) June 23, 2015
#WhatTransLooks2 pic.twitter.com/WaqbfXnAh8

— Graham Delap-Olson (@tiny_astronaut) June 23, 2015
@huffpostgay #WhatTransLooks2 I'm a 14 yr old trans boy and not afraid to embrace my identity! Love u huff post pic.twitter.com/80MV3dYR8o

— Charlie ~ (@sassysparklez) June 23, 2015
#WhatTransLooks2 @huffpostgay pic.twitter.com/TLB45m56Ca

— alexander langstøn (@mr_alexbennett) June 23, 2015
This is my #WhatTransLooks2 pic.twitter.com/zXaHUoMtWD

— stella ©_© (@LaughingNoam) June 23, 2015
@huffpostgay OUT in Nebraska, this is #WhatTransLooks2 #heartlandpride #TransIsBeautiful pic.twitter.com/WJwaIBL7FV

— Wes Staley (@Wes_Staley) June 23, 2015
This is what my trans looks like #WhatTransLooks2 pic.twitter.com/vArVQNYDqk

— Pale Empress (@iamzissou) June 23, 2015
#WhatTransLooksLike #huffpost #WhatTransLooks2 pic.twitter.com/6kNxBpwULL

— Shawn Finner (@shawnfinner) June 23, 2015
@huffpostgay Amber Nicole Ft Worth Texas #WhatTransLooks2 pic.twitter.com/ZJ1AZgczrZ

— Trans Girl Gooner (@Arsenalfan1210) June 23, 2015
#WhatTransLooks2 pic.twitter.com/IlzlEeDcdN

— Emmagene Cronin (@eviltransempire) June 23, 2015
It may not seem like it, but this is trans looks like. #genderfluid #WhatTransLooks2 🌈💕🌈 pic.twitter.com/u0MSvkRMRe

— Kriss (@rainbow_sexual) June 23, 2015
@huffpostgay Repping as a brother of the Trans inclusive sorority #GammaRhoLambda #WhatTransLooks2 pic.twitter.com/zEYLbUwJA5

— Chase (@WolfieTen) June 23, 2015
#WhatTransLooks2 pic.twitter.com/Ho07GyHbfx

— Dakota (@DakotaTheGlmbro) June 23, 2015
#WhatTransLooks2 some #agender pride for us kids who feel unreal 🌈 pic.twitter.com/NDHwgXsjWw

— emiLeonardo DiCaprio (@1emmine) June 23, 2015
#WhatTransLooks2 #ftm suck my ass. pic.twitter.com/mfiB6m0RF5

— Braden.. (@Bradennthefox) June 22, 2015
#WhatTransLooks2 pic.twitter.com/l7266oCSAT

— cardenkid★ (@cardenkid) June 22, 2015
.@huffpostgay #WhatTransLooks2 choosing to show my feminine side as well doesn't influence my gender identity. pic.twitter.com/EsyYZ0gc94

— aaron (@jackmcqueens) June 22, 2015
My #WhatTransLooks2 pic.twitter.com/H1amlvAwH0

— The MegaBitch (@TheMegaBitch) June 22, 2015
@huffpostgay #WhatTransLooks2 pic.twitter.com/CYRQ7aK4Jx

— Eli (@ealperin) June 22, 2015
#WhatTransLooks2 femme genderqueer realness 😘 @huffpostgay pic.twitter.com/sgt4e3chFd

— ✨electrick child✨ (@uncannyvalley99) June 22, 2015
.@huffpostgay: #WhatTransLooks2 #genderqueer #genderfluidvisibility pic.twitter.com/x1f3hllJSh

— authentic paint (@authenticpaint) June 22, 2015
#WhatTransLooks2 pic.twitter.com/6lcpUDB7ap

— Tammy Rainey (@Tammy_Beth) June 22, 2015
Transfeminine & pansexual. My body in non-binary transition. #WhatTransLooks2 @huffpostgay pic.twitter.com/atKZzWHwpz

— Nillin Dennison (@TheBattlecorn) June 22, 2015
@huffpostgay #WhatTransLooks2 pic.twitter.com/ZTPmTUpEXB

— Casey Hoke (@caseycreates) June 22, 2015
Step back perspectives open our hearts & welcome transition's new phase of life!♡♡ #WhatTransLooksLike2 #TransXposure pic.twitter.com/yOWolxsMuV

— Roni (@Roni_Hepner) June 23, 2015
#whattranslookslike2 pic.twitter.com/poPZEyEAD8

— Shea LaRoux (@shealaroux) June 23, 2015
@huffpostgay @HuffingtonPost @noahmichelson #WhatTransLooksLike2 pic.twitter.com/wdAocB8G1q

— Claire Renee Kohner (@ClaireRightHere) June 24, 2015
#WhatTransLooksLike2 pic.twitter.com/CWVa6xUXUf

— Elizabeth Morgan (@ElizabethRarity) June 24, 2015
Let's do it again! #WhatTransLooksLike2 pic.twitter.com/fnCBtXG1Oj

— Ductile (@HelenBronston) June 24, 2015
@huffpostgay #WhatTransLooksLike2 (aided by lots of makeup and bright sun) pic.twitter.com/98M9HptY0p

— Kelsie Brynn Jones (@kelsiedarko) June 24, 2015
#whattranslookslike2 #whattranslookslike2 #huffpostgay pic.twitter.com/8pxKsQxWdt

— Jamaica rouge (@JamaicaRouge) June 30, 2015
Sometimes trans looks like me #WhatTransLooksLike2 pic.twitter.com/lK3Yn5pyQn

— Janet Logan (@JanetAnneLogan) June 23, 2015
#WhatTransLooksLike2 - here we go again! Add yours ... #trans #genderqueer #ftm #nonbinary #awesomeness #love #lgbt pic.twitter.com/TCtkJoO2AC

— GALA | LGBT Artists (@GALA_Magazine) June 23, 2015
#WhatTransLooksLike2. Yes me too, the beat goes on.... pic.twitter.com/1f3ktaMPwK

— TerriEllen (@_TerriEllen) June 23, 2015
@huffpostgay #WhatTransLooksLike2 thanks for giving #translives more visibility. | #girlslikeus #translivesmatter pic.twitter.com/AmJib2ZPV9

— Lana Moore (@LanaMMoore) June 23, 2015
#whattranslookslike2 ft my mum pic.twitter.com/jmpVR4ZW6p

— Felix Alexander (@SailorKyuu) June 23, 2015
#WhatTransLooksLike2 pic.twitter.com/oHZ2kXyZwO

— Tina Marina (@TinaMarina10k) June 23, 2015
#WhatTransLooksLike2 pic.twitter.com/xH7f7HUnko

— Jace James (@TransJace) June 23, 2015
#whattranslookslike2 I'm pre-op and pre-hormones, but who says I have to wait. :) pic.twitter.com/K0HVMkSOHy

— Lucy Blankenship (@ARealLifeCookie) June 23, 2015
#WhatTransLooksLike2 pic.twitter.com/DNhUy7CAEd

— Kloe James #CherCrew (@KloeJames) June 23, 2015
#WhatTransLooksLike2 pic.twitter.com/Gq5WyakbEK

— Trish King (@trishking19) June 23, 2015
For the upcoming What Trans Looks Like photo series from @huffpostgay #WhatTransLooksLike2 pic.twitter.com/c3HUapB757

— Alex Meadows (@AlexMeadows13) June 23, 2015
#whattranslookslike2 pic.twitter.com/4ZkyOg8tcZ

— kristen (@kikilovell) June 23, 2015
#WhatTransLooksLike2 pic.twitter.com/kZJsX2MfY8

— Charlene (@thatbitcharlene) June 23, 2015
#WhatTransLooksLike2 Just me being me :) pic.twitter.com/oZd7rrKEK0

— Shane (@shane_ish) June 23, 2015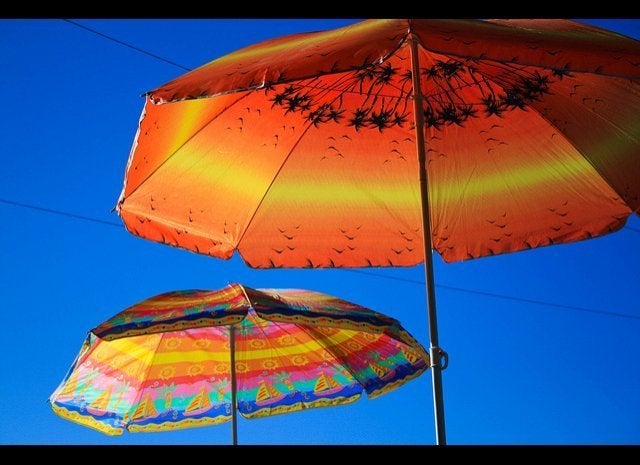 15 Things To Know About Being Transgender By Nicholas M. Teich
Popular in the Community