A motorist drove through a crowd of demonstrators at a Wednesday night candlelight vigil held in St. Louis to mourn a 30-year-old transgender woman who was killed by police earlier this week.
Two police officers were called toKiwi Herring's home on Tuesday morning over accusations that she had "severely cut" a neighbor. When the officers tried to arrest her, they said she attacked them with a large kitchen knife, slicing one in the arm. At that point,the police opened fire, killing her.
On Wednesday night, members of the LGBT community gathered at the Transgender Memorial Garden in the Grove area to mourn Herring and protest her death. When the group stopped traffic at an intersection, other drivers turned onto side streets. But one motorist, driving a dark sedan, approached and began honking, police told the Riverfront Times.
According to the St. Louis Post Dispatch, the motorist had his middle finger raised as he stopped in front of the demonstration and then drove into the group.
"The protesters surrounded the vehicle and began striking it with their hands and a flag pole," police spokeswoman Schron Jackson told the Riverfront Times. "Several protesters also kicked and jumped on top of the vehicle."
One protester was thrown over the hood of the car by the impact. Others were hit by the car and suffered minor injuries. None of the protesters needed medical attention, per KTVI, the St. Louis Fox station.
The unidentified driver was taken into custody about a block from the intersection after initially refusing to stop for officers. He faces felony charges for fleeing the scene of an accident, the Riverfront Times reported.
Jackson said the incident was caught on video and remains under investigation. It was also captured on the Facebook live feed of one of the demonstrators (see the 15-minute mark):
The victim in the original attack, an unidentified 30-year-old man, suffered serious stab wounds to his face, arms and torso, authorities said. He is in serious but stable condition. The injured officer was taken to a hospital, where he was treated and released.
Herring is survived by her spouse, Kristy Thompson, and three sons, who are all under the age of 8.
America does not do a good job of tracking incidents of hate and bias. We need your help to create a database of such incidents across the country, so we all know what's going on. Tell us your story.
Before You Go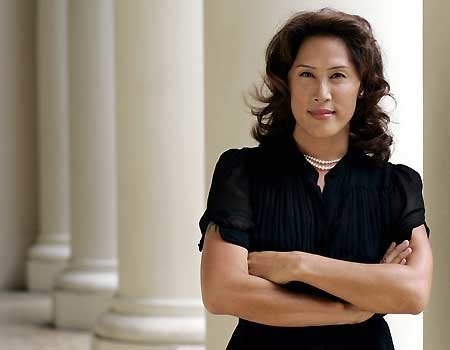 48 Transgender Pioneers
Popular in the Community