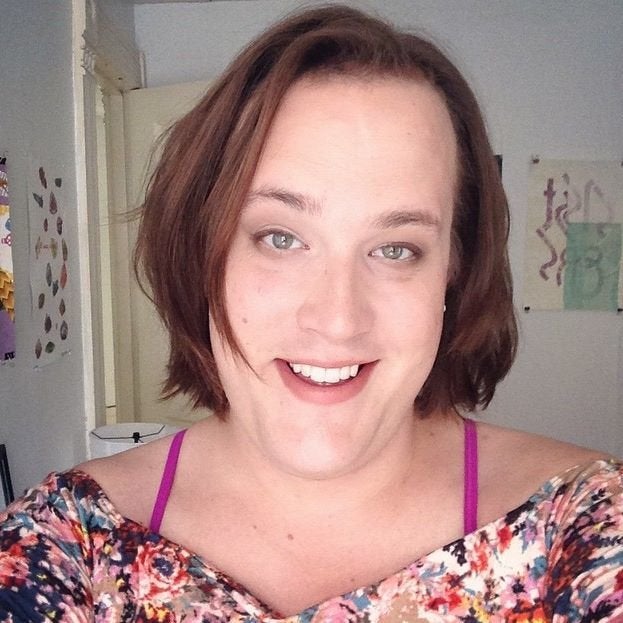 The Internet has fallen in love with a transgender woman who had the perfect response to a child's question about her gender identity.
While working at her restaurant in Minneapolis, waitress Liv Hnilicka experienced something that can be a common experience for trans or gender-nonconforming individuals -- a child wanted to know whether Hnilicka was a boy or a girl.
According to a post on Hnilicka's Facebook, the girl's father asked the waitress if she wanted to answer his child's question, as he "didn't want to speak for [Hnilicka]" -- the perfect response a father could have in this situation.
Her answer to the child's question -- and the child's subsequent response -- are heartwarming, the say the least:
"I heard you asked if I was a boy or girl. I think the important thing to remember is that everyone can be anything they want to be in this world. And it's also important to try to be the best selves we can be for our family and friends. And even to strangers. So to answer your question, I was told that I was a boy when I was little and now I live my adult life as a girl. It sounds complicated but it's actually pretty simple. Do you have any questions for me?"
While it may seem like a simple answer and ignore some of the nuances of the spectrum of trans experience, its simplicity exhibits an amazing way to talk about being transgender to a child.
She explained on Facebook:
The Huffington Post chatted with Hnilicka about her experience and what she hopes people will take away from her story: 
"I think while the language I used was appropriate for conversations with children, intersecting sets of identities are beautifully complicated and the way society treats marginalized people (women, LGBT/GNC/intersex people, people of color, people living with disabilities) is complex. Marginalized people of many intersectionalities face lots of difficulty receiving basic human rights... I think hope is something that I'm constantly trying to insert as I navigate the world. The hope that people make space for everyone to voice their truths, to share their triumphs and struggles. Until we disengage from the patriarchal institution of binary identities, I will fight for everyone to be exactly who they want to be in the world."
Bravo, Liv! We could all learn a thing or two from you. 
PHOTO GALLERY
Iconic Transgender Moments
REAL LIFE. REAL NEWS. REAL VOICES.
Help us tell more of the stories that matter from voices that too often remain unheard.