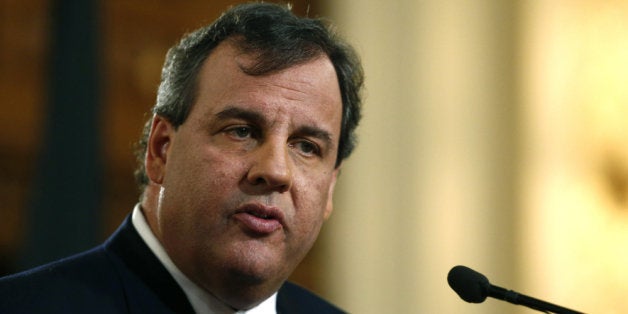 As though it weren't tough enough being trans, this month New Jersey Gov. Chris Christie vetoed a bill -- passed by big margins in both houses of the state legislature -- that would have allowed transgender people to get new birth certificates without requiring them to undergo sex reassignment surgery. But for Christie's veto, new certificates could have been issued based on a health care provider's confirmation that the person had undergone "clinically appropriate treatment for the purpose of gender transition, based on contemporary medical standards, or that the person has an intersex condition." This is in keeping with current protocols in transgender health care: Many -- actually, most -- trans people choose not to have surgical procedures for a whole host of reasons, medical as well as financial, none of which should be Gov. Christie's (or anyone else's) business.
If you are a trans person, this is no minor issue. Identity documents are critical to obtaining employment, education and housing. In Pennsylvania, where a court order is needed to change a birth certificate, I've represented clients in these proceedings who desperately want and need documents that conform to their gender. Imagine going to the DMV to get a license and having to explain that your name was John because you were born biologically male, but that you have always known your gender was female and now you live as a woman. What a nightmare. And in addition to the fundamental privacy issue, public knowledge of a person's trans status places him or her at risk of discrimination or harassment or, in the worst case, violence.
It's amazing both how far we've come and how far we still have to go. During debate in the New Jersey Senate, Republican Michael Doherty cited, as an example in support of his opposition to the bill, the fact that New York City mayor-elect Bill de Blasio's wife identified as a lesbian when she was in her 20s but later married a man. Apparently, to him, being gay is the same as being trans. Fortunately, this clueless argument didn't prevail in the legislature, but ultimately it might as well have, since Christie vetoed the bill because it didn't contain "appropriate safeguards," whatever that means.
If there were ever a vulnerable minority population in need of protection, the transgender community is it. But they're a small demographic, percentage-wise, so there's little negative consequence to Christie for vetoing the bill, and presumably a big pay-off in terms of shoring up his right-wing base. Five-year-olds aren't a large voting block either. On the same day he put the kibosh on the transgender birth certificate bill, Christie also vetoed legislation that would have created a panel to study the cost and value of full-day kindergarten programs.
Calling all HuffPost superfans!
Sign up for membership to become a founding member and help shape HuffPost's next chapter