A large crowd of transgender youth and adults gathered around Union Square in Washington, D.C., on Monday for the Trans Youth Prom, a celebratory youth-led event created to hold space for transgender joy, liberation and existence.
The Trans Youth Prom was organized by four transgender youth from various parts of the country, with support from activists and drag artists to bring the vision to life. The event provided support and a safe space for trans youth and their families. It also gave people the opportunity to use community love as an act of resistance to harmful narratives about transgender lives and anti-transgender legislation across the country.
"The intended purpose of the Trans prom is to show that no matter what happens we still have reasons to celebrate," 12-year-old nonbinary organizer Grayson told HuffPost in an email interview. "Trans prom is about the fact that we are here and we will always be here regardless of laws."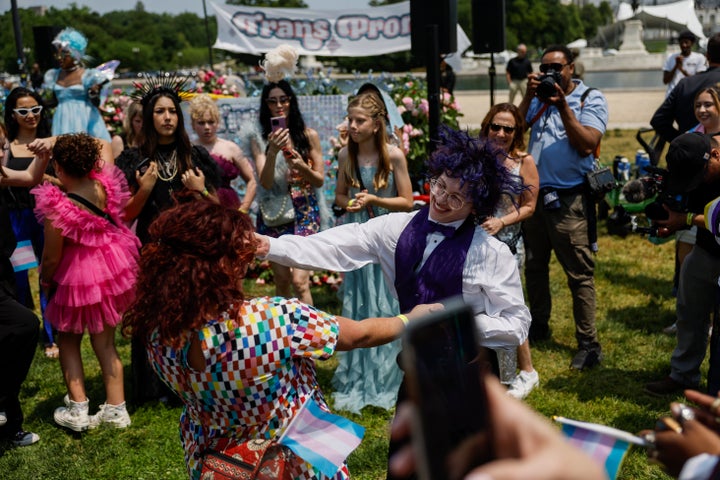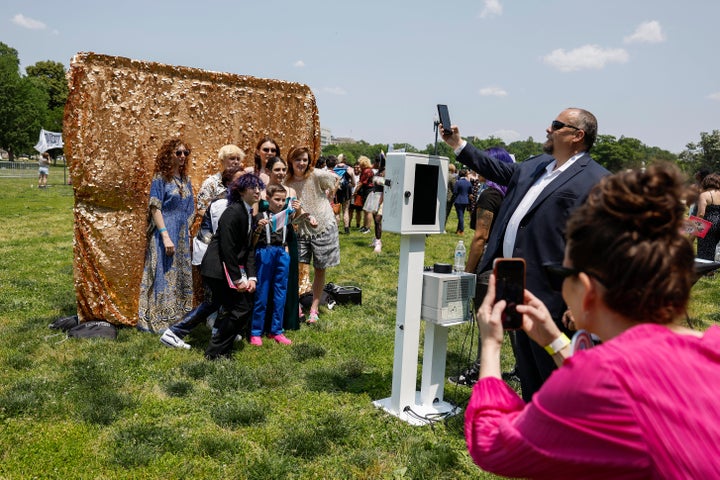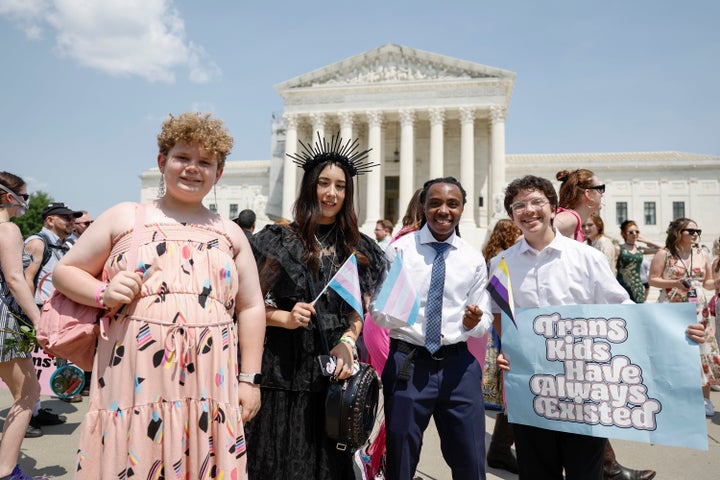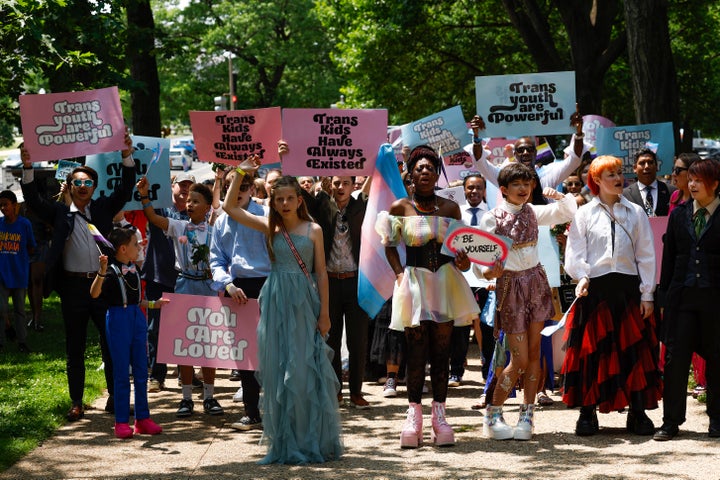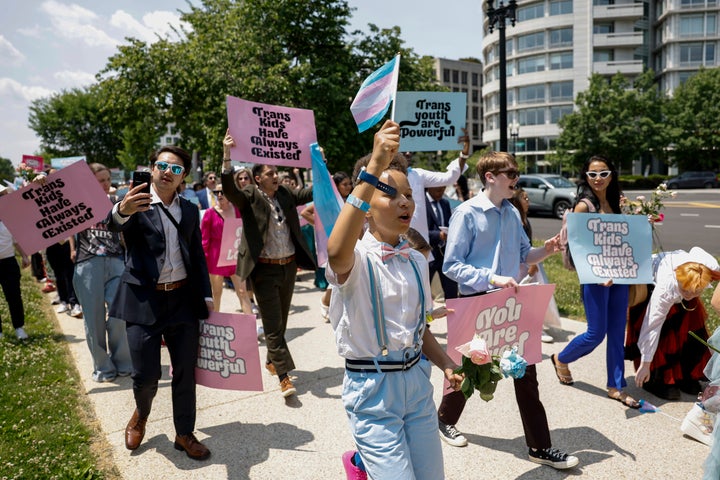 Beyond legislative actions, the queer community has also been the target of other forms of violence, such as the Colorado Springs gay nightclub massacre that killed five and injured 25 people last year.
"This event is a critical counterpoint to the vitriol and violence that trans people have been subjected to this past year and throughout history," transgender activist and Trans Youth Prom speaker Chase Strangio told HuffPost in an email interview.
They continued: "We are coming together not because we are hoping to convince lawmakers of our humanity, but rather to celebrate what we already know to be true: that we exist, that we have always existed, that we love who we are, and that we always have and always will know how to care for each other."
The event, which was sponsored by celebrities including Elliot Page, Demi Lovato and Ariana Grande, featured performances and speeches from the organizers, transgender activists and drag artists.
Strangio said that there was a significance to the event being held at the nation's Capitol as anti-transgender legislation continuously spreads throughout the country.
"The significance of the Capitol is that we are coming together at the site of our federal lawmaking, at the symbolic political center of our country, to make sure our presence is felt," Strangio said.
"Though the overwhelming majority of anti-trans bills that we have been fighting back against have been introduced in state legislatures, we know that Congress, too, has taken aim at trans lives, particularly youth, and we are speaking up and fighting back," they added.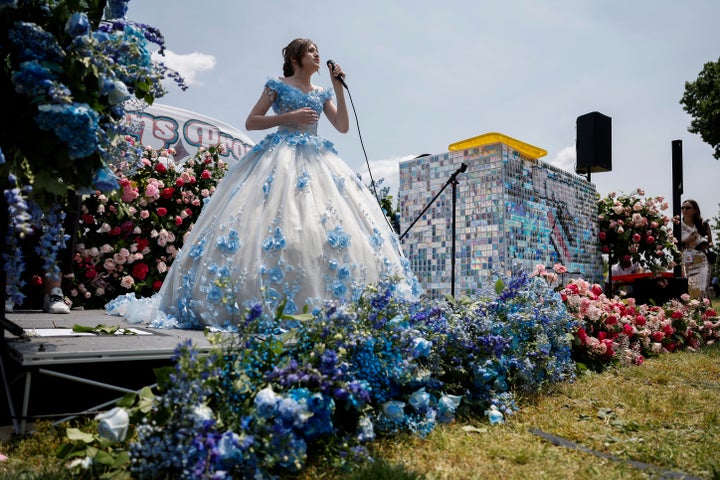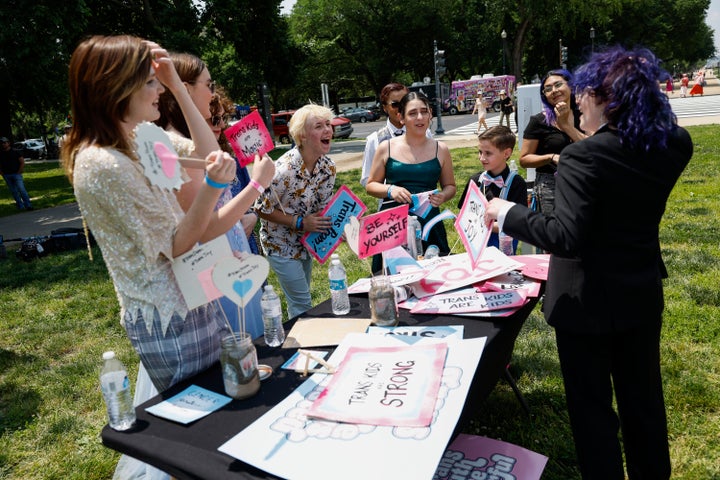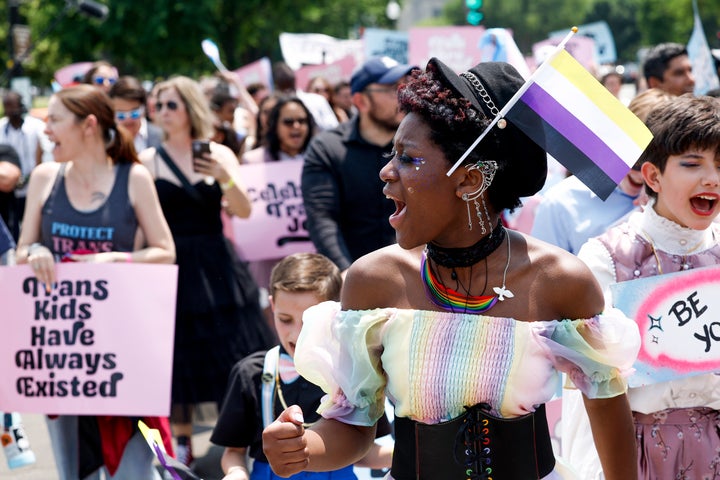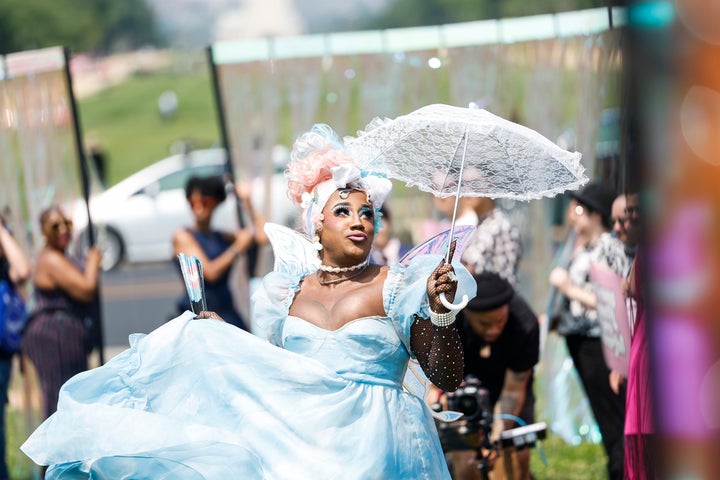 The Trans Youth Prom brought in more than 200 transgender youth, their parents and transgender adults from more than 16 states across the country. The event also featured a parade, during which the group chanted "Trans kids are magic" as they marched from the Capitol to the Supreme Court.
Grayson said they hope that transgender youth leave the event feeling loved and knowing that they have power. Strangio hopes that the event gives people the respite and pause they need to keep fighting for transgender rights.
"We will not change the facile and cruel debates over our lives and bodies in one day, but I believe we will send a powerful message that change is coming," Strangio said.
Popular in the Community