Sometimes plane travel really stinks.
A flight from Dubai to Amsterdam had to make an emergency landing in Vienna after a fight broke out because one of the passengers wouldn't stop breaking wind.
When the alleged perpetrator didn't stop, his disgusted seatmates reportedly complained to the airline crew, who apparently did nothing.
Instead, the captain issued a warning to the two complainants, accusing them of noisy and aggressive behavior and making threats, according to the NL Times.
When the freedom-from-flatulence fighters wouldn't stop griping about their fellow passenger, a fight broke out on the plane, according to the Dutch language newspaper De Telegraaf.
The pilots then made an emergency stop in Vienna and removed the complainants, but apparently not the farting man. Two women sitting in the same row as the angry men were also forced off the plane as well.
All four people reportedly shared Dutch and Moroccan ancestry, but the two women claim they were simply sitting in the same row as the men involved with the incident.
"We had nothing to do with the whole disturbance. We distance ourselves from that. Do they sometimes think that all Moroccans cause problems? That's why we do not let it sit," one of the women said, according to De Telegraaf. "We had no idea who these boys were, we just had the bad luck to be in the same row and we didn't do anything."
"All I will say is that the crew were really provocative and stirred things up," she added.
None of the passengers kicked off the plane were arrested because they had not broken any Austrian laws. However, they have been banned from flying Transavia Airlines in the future.
HuffPost reached out to Transavia Airlines, which did not immediately respond. The airline did offer this statement to De Telegraaf that was translated by the NL Times:
Our crew must ensure a safe flight. If passengers pose a risk, they immediately intervene. Our people are trained for that. They know very well where the boundaries are. Transavia therefore stands squarely behind the cabin crew and the pilots.
The airline has reportedly filed a police report about the incident in the Netherlands and said it was "open to a conversation with these women."
Related
Before You Go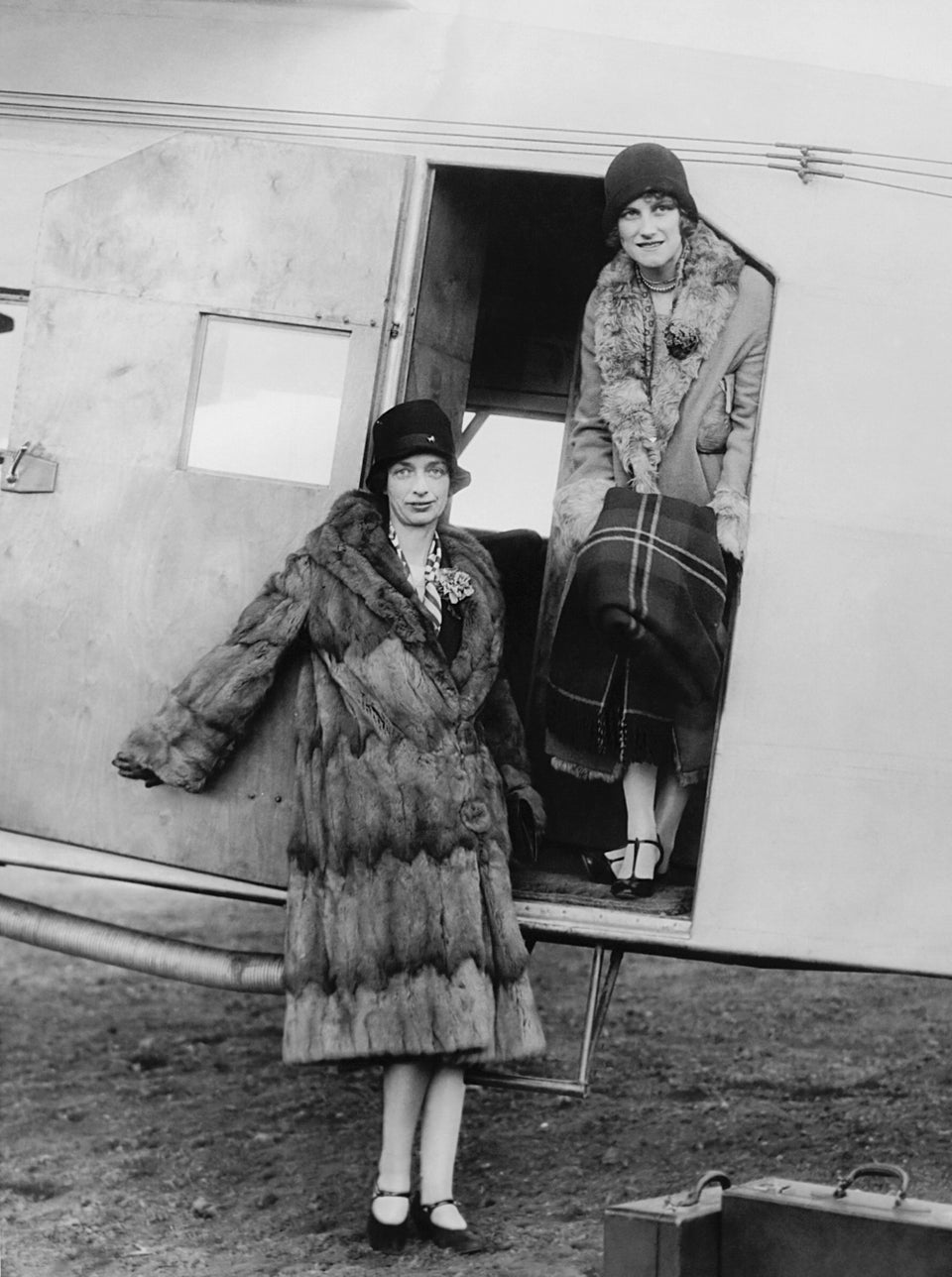 Airplane Passengers Over The Years