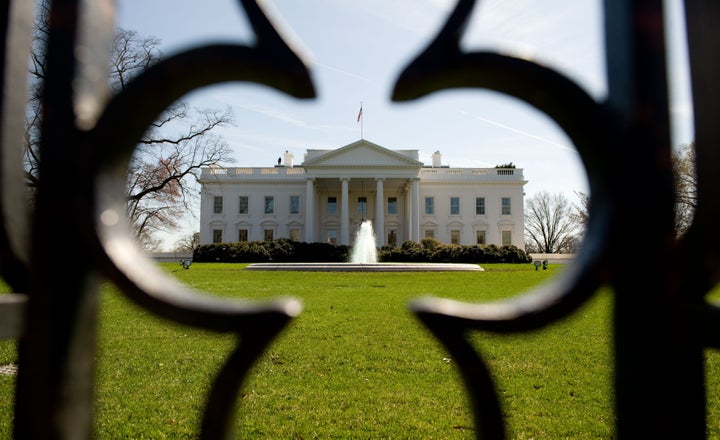 Bipartisan outpourings are rare in Washington these days. So when they happen, they should make news. The occasion was the birthday celebration of eight decades of service by Harris Wofford.
They came out in droves -- Colin and Alma Powell and members of the Shriver family; a former speechwriter to Vice President Dick Cheney and aides from nearly every administration since John Kennedy; the Director of the Peace Corps and members of the national and volunteer service communities; and family and friends. Liberals, moderates, conservatives, secular, faith-based -- call them what you will; it didn't matter. They came to hear a person I call a "transcendent man." Washington could use more of them these days.
There were no speeches or awards or panel discussions. The evening was rich with storytelling, as Jonathan Capehart prompted Wofford to share some seminal experiences of his life.
I won't try to recount them -- they are too rich in Wofford's own words. But clear themes emerged that might serve as a reminder of what Washington politics has lost and what might be regained.
"Engage in the world," he said. As a young boy, Wofford travelled the world with his grandmother and began his lifelong journey to look outward. Years later, he helped Sargent Shriver and President Kennedy found the Peace Corps. He recounted how President Kennedy told him that the Peace Corps would be truly serious when 100,000 Americans were serving in countries around the world every year. Then, we would have a more informed U.S. foreign policy. It is no surprise that the Peace Corps, and the HIV/AIDS and malaria initiatives of the U.S. government are probably the most significant acts of diplomacy.
Take on the big issues. For Wofford, it was civil rights. He was the first white man to graduate from Howard Law School; the person who recommended to Shriver that Kennedy call Coretta Scott King during the 1960 presidential campaign to express support during a time when her husband was jailed; and a person who marched with King. Wofford had learned something about civil rights from his travels to India right after Gandhi had ignited its independence. Wofford practiced, not just preached.
Work across party, border, faith, and race toward a common humanity. Many call it idealistic, but Wofford's approach offers the world its best hope for an alliance of progress. He spoke eloquently of his time in high school forming the Student Federalists, which later included many young veterans who had just served in World War II. Wofford also worked across Administrations, helping Bush 41 on the Points of Light initiative and Bush 43 on USA Freedom Corps and serving for Clinton as the CEO of the corporation that runs national and community service programs.
Work in a spirit of humility. In his eighth decade of life, this former official serving under Presidents Kennedy, Johnson and Clinton, former president of two colleges, and former U.S. Senator attends conferences in which he does not speak; and treats everyone with respect, regardless of their station in life.
Make gentle the life of this world. Wofford is fond of quoting Ronald Reagan, who called the spirit of volunteer service a "deep and mighty river flowing through the history of our nation." Wofford represents this longstanding tradition of service to country -- a spirit that flows through his veins.
As the celebration ended, a cake emerged with 86 candles and square sections -- with the logos of Peace Corps, Points of Light, Malaria No More, Youth Service America, and on and on -- showcasing his legacy of service. Everyone surrounded him, and the words of Emerson came to mind, "if the single man will plant himself indomitably on his instincts and there abide, the huge world will come round to him."
Related
Popular in the Community