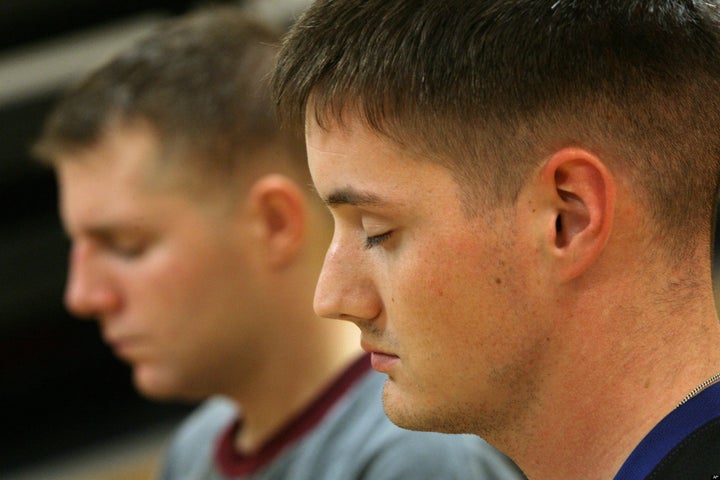 What does the late Maharishi Mahesh Yogi, a native of India, have in common with Florida resident Val Shanaberger?
Maharishi, as his devotees call him, introduced America to the ancient technique of transcendental meditation. T.M. is a stress-relieving technique that has practical applications in business and most other walks of life.
Shanaberger, in turn, is an experienced yoga instructor for Lifestyle Family Fitness and teaches her students how the practice can relieve stress and help them to focus on their goals. "It helps the practitioner understand themselves," she says. The result is that they can get in touch with "what is going on inside, and how to let go of what needn't be held."
Letting go of the horrors of war is not an easy task for soldiers returning from Afghanistan and Iraq with Post Traumatic Stress Disorder, or P.T.S.D. Yet, it is necessary before they can adjust to civilian life and return to the workforce.
John Zisman is a transcendental meditation teacher in Florida and used the technique in his real estate business. "I was in real estate sales and investment for over 20 years," he says. "T.M. helped me to stay focused, feel refreshed and gave me that edge to succeed through clearer thinking and feeling less stress and pressure." Zisman is participating in a national outreach to help soldiers with P.T.S.D. "The TM program, in concert with Operation Warrior Wellness, is making available a personal improvement program called "Transcendental Meditation" to 10,000 vets who suffer from acute P.T.S.D.," he says.
In December, Operation Warrior Wellness held a fund raiser in New York City at the Metropolitan Museum of Art. Clint Eastwood, Dr. Mehmet Oz, Katy Perry, Russell Simmons, Donna Karan and Russell Brand -- all T.M. practitioners -- were among the celebrity speakers. Filmmaker David Lynch, who also practices T.M., and the David Lynch Foundation hosted the event.
According to a July article in Military Officer of America, Dr. Richard Miller, a clinical psychologist in Sebastopol, California, studied the use of yoga as a potential treatment for P.T.S.D. He treated several patients with a yoga regimen at Walter Reed Army Medical Center in Washington, D.C. "The trend we saw was very favorable in the direction of decreasing the participants' P.T.S.D. symptoms," he said.
The article also cites T.M. as another alternative treatment for P.T.S.D. It quotes Sarina Grosswald, president of SJ Grosswald & Associates, a medical consultant in Arlington, Virginia. "T.M. addresses not just the mental issues of P.T.S.D., but also the physical problems that accompany stress disorders, including hypertension and heart disease," she says. "There are many years of research showing the effectiveness of T.M. in reducing stress and anxiety and improving well-being and mental outlook."
Meanwhile, yoga instructor Shanaberger says, "Yoga is a way of life." She says that it is a way of "embracing and giving from the beauty within the heart of seeing all things -- good, bad or ugly -- as one amazing journey of being human."
And Yoga Warriors International is accelerating the journey by opening up chapters around the country. The organization began in 2005 in West Boylston, Massachusetts. According to the organization, the yoga methodology was studied and approved for P.T.S.D. by the United States Army Institute of Surgical Research at the Brooke Army Medical Center.
"In a yoga practice, you are challenged on the mat, both physical and sometimes mentally," Shanaberger says. "Meditation is a powerful tool of focusing on where you wish to be."
I started practicing yoga and T.M. 40 years ago when I was in business. Unlike other types of meditation, T.M. teachers call it "effortless and innocent." I do it twice a day for 20 minutes to remove accumulated stress and relax. On the other hand, I try to take yoga classes two to three times per week. It makes my 70-year-old body more limber and less arthritic, and I feel healthier.
I recommend both T.M. and yoga for businesspersons, veterans, high achievers and anyone else who wants to make life more enjoyable.
Jerry Chautin is a volunteer SCORE business counselor, business columnist and SBA's 2006 national "Journalist of the Year" award winner. He is a former entrepreneur, commercial mortgage banker, commercial real estate dealmaker and business lender.
Support HuffPost
A No-B.S. Guide To Life
Related
Popular in the Community