Just hours ahead of the first lunar eclipse in over a decade, the center point of the earth's shadow looms heavy on the moon. Thanks to Mother Nature, coincidental movie marketing genius, the phenomenon, visible from Africa and Europe, is a nice warmup for the Shia LaBeouf-starring action epic series, "Transformers: Dark of the Moon."
HItting theaters July 1st, the film reunites LaBeouf with his old robot pals, including Optimus Prime, introduces a new love interest in Rosie Huntington-Whiteley and potential rival in Patrick Dempsey. Promising more action and explosions than ever before -- a feat that would qualify as a near miracle in the world of director Michael Bay -- Paramount's epic is tracking for the biggest opening weekend of the summer.
"There's going to be a lot of death, human death. This time, they're targeting humans," LaBeouf said about the film saga's third installment last month at Cannes. "It's going to be the craziest action movie ever made, or we failed."
Check back every hour for a new, exclusive photo from the film, leading up to the eclipse at 1:24 EST.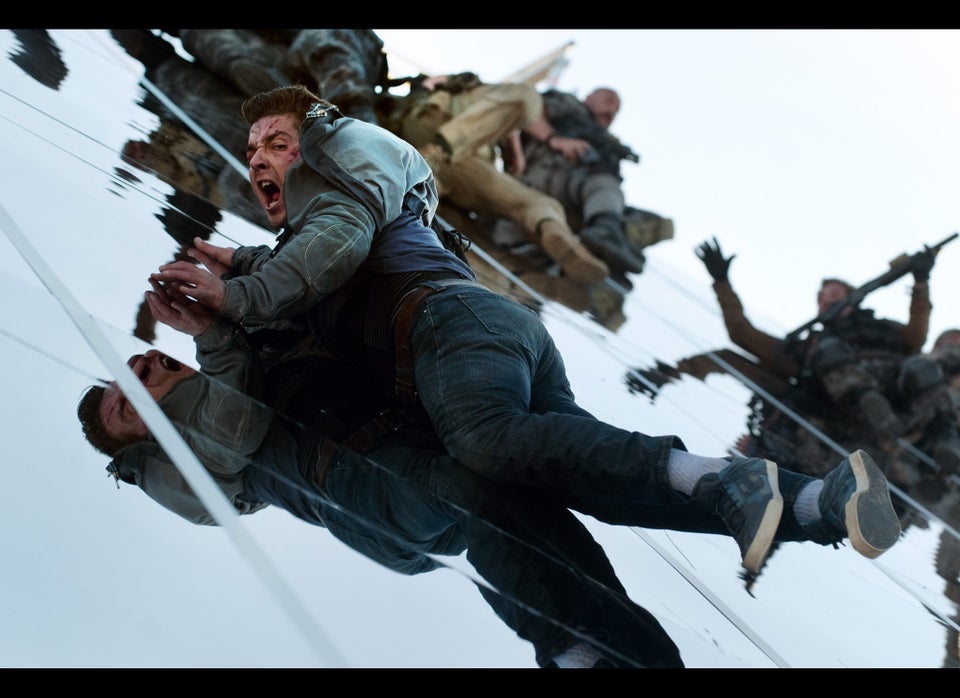 Popular in the Community