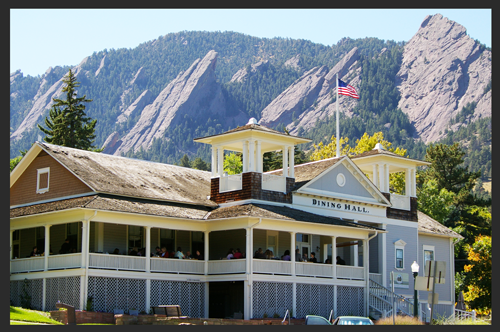 At eight years old, after the passing of his father, Ian Oluoch had to start helping his mother selling fish in order to get by. This was when the entrepreneurial mindset started to take root, "I believe that experience helped shape my journey as an entrepreneur." At 15 years old he started selling candy in his school while excelling in the business club. By the age of 18, he had cofounded GreenChar, a social enterprise that provides alternative clean cooking energy for households and institutions in rural and peri-urban Kenya. I met Ian through Watson University, one of our partners for GlobalMindED.
How did you come up with the idea and mission behind GreenChar?
I grew up in rural Kenya and experienced firsthand the devastating effects of using wood-fuels constantly in my family and community. This is the reason the work that GreenChar is doing is very personal to me.
My family's story was not unique. After some research we realized that ninety percent of Kenyan households depend on charcoal and firewood as their main sources of household energy. The effects of these on the environment are devastating. On personal health, it is more catastrophic. So silent does this smoke kill that nearly 80% of its victims never know that while they are preparing food to live healthily, they are taking in a slow poison. Working closely with my science teacher, we developed a solution that would replace charcoal and wood fuels. I knew that I had to do something and with that in mind, together with two co-founders, I founded GreenChar fresh out of high school.
How many people are behind the company, Greenchar?
GreenChar was founded by myself, Tom Osborn and Brian Kirotich when we were 18 years old. All of us come from rural Kenya. We met at Alliance High School, the highest ranked and most prestigious high school in Kenya, and have known and worked together since our first year of high school.
What are some ways that your experience with the African School of Entrepreneurship, Give1Project, and Young Possible have influenced your work in Greenchar?
I have been able to garner immense local networks, which have proven very useful for my work at Greenchar as I am constantly looking for new partnerships, sales channels and opportunities to help us reach a wider market. Through my involvement with the African School of Entrepreneurship, Give1Project and Young Possible, I have been able to meet other entrepreneurs who are facing similar challenges, made new clients and even forged great partnerships that have helped Greenchar grow locally and expand to new regions.
What three pieces of advice would you give college students who want to become entrepreneurs?
1. Start early, fail fast and learn very quickly.
2. Entrepreneurship is a very difficult journey. Find a mentor who has gone through your field as soon as possible who will help you navigate the challenges to come and engage her as much as you can.
3. Do something that you're passionate about, or don't do it at all.
Ian is a young entrepreneur changing the way energy is used and consequently the health of others in a positive way. Thinking of Ian and his accomplishments, we can all ask ourselves, what are we doing to help others, and are we passionate about it.
REAL LIFE. REAL NEWS. REAL VOICES.
Help us tell more of the stories that matter from voices that too often remain unheard.