The powerful ad highlights the discrimination that transgender people still face, even while performing mundane tasks like trying to use a public restroom. It is scheduled to air Thursday night on Fox News and then again one week later on MSNBC during the Democratic National Convention.
The spot shows Alaina Kupec, a transgender woman from North Carolina, trying to use a restroom while dining out with friends. A male employee at the restaurant, however, stops her from going into the women's restroom.
"I've lived as a woman for many years," Kupec says in the ad. "Most people, when they stop and think about it, they realize that when businesses can legally force me to use the men's room, it puts me at risk for harassment and violence. Safety and privacy in bathrooms are important for all of us."
Transgender rights have emerged as a hot issue in the United States, and more than 200 bills targeting lesbian, gay, bisexual and transgender individuals were introduced in the 2016 legislative session nationwide. Many of these pieces of legislation specifically have gone after the right of transgender people to use the bathroom that corresponds with their gender identity rather than the gender listed on their birth certificate.
North Carolina has been at the center of this controversy after Gov. Pat McCrory (R) signed an anti-LGBT law ― and then faced significant national backlash. Trump originally said he believed people should have the right to use whichever restroom "they feel is appropriate" but has since changed his tune and said he supports what North Carolina did.
"Most Americans want to do the right thing, but they have never met a transgender person, so they have misconceptions," said Ineke Mushovic, executive director of the Movement Advancement Project, the think tank dedicated to LGBT rights that developed the ad.
"This ad cuts through the political rhetoric and simply asks people to consider the serious challenges and discrimination faced by transgender people ― discrimination that is still legal in most states," Mushovic continued.
Federal anti-discrimination protections for LGBT people still don't exist. The Equality Act would amend the Civil Rights Act of 1964 to add sexual orientation and gender identity to the list of already protected classes (race, color, sex, religion and national origin).
In other words, it would protect LGBT people from discrimination in credit, education, employment, housing, federal financial assistance, jury service and public accommodations. That bill has not come up for a vote in Congress yet.
Before You Go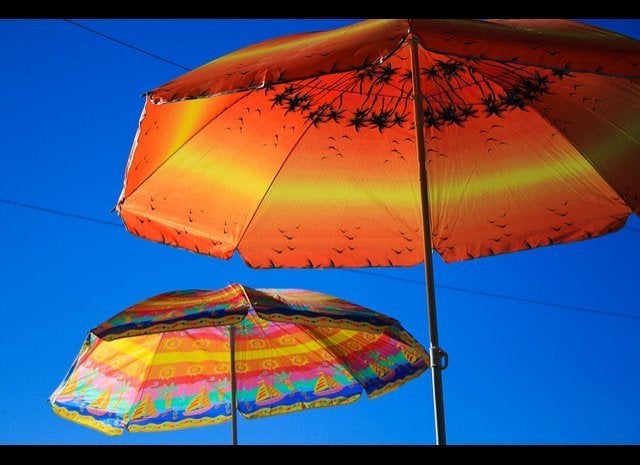 15 Things To Know About Being Transgender By Nicholas M. Teich
Popular in the Community