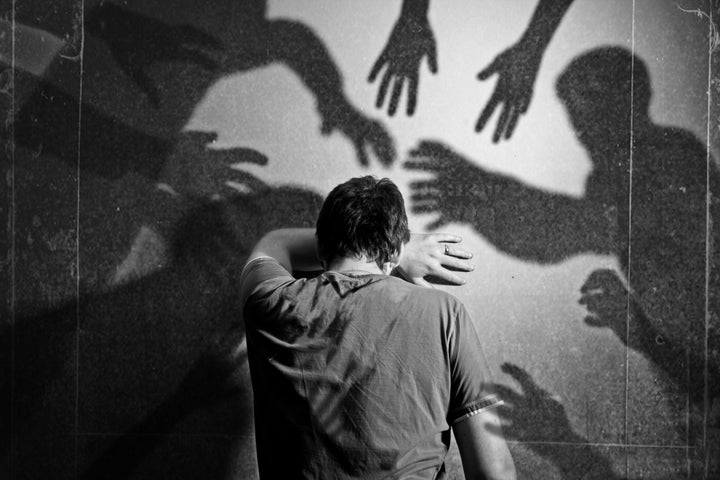 On Tuesday, a teenage boy in Pennsylvania filed a lawsuit against his school district in federal court because he doesn't want to share a locker room with a transgender student.
The teen, known in the lawsuit as "Joel Doe," claims that using the same locker room as a trans student has caused him "embarrassment and humiliation." He is asking for damages and he wants the school district to rescind its current policy that allows trans students to use the restroom or locker room that corresponds with their authentic gender identity.
According to HuffPost's Kim Bellware, Doe believes "unconsented exposure to persons of the opposite sex in various states of undress creates a sexually harassing, hostile environment," which violates his rights under the federal Title IX law that prohibits sex discrimination.
In other words, the cis student believes he is being discriminated against.
I know. This is some next level "Twilight Zone" grade shit going on right here. But it's not just twisted, it's also diabolically brilliant.
Essentially, this means that instead of claiming that trans people are (only?) a physical danger to cisgender (non-trans) people ― an argument proven baseless ― the lawsuit is positing sexual harassment and mental anguish as a possible side effect a cis student might experience upon seeing trans students being treated like human beings.
So now it's not (just?) being raped or attacked in bathrooms that cis people are afraid of. Now it's not (just?) the wives and daughters we're trying to protect. Now we must look out for men and boys who are so terrified by the idea of maybe getting a glimpse of body parts that might not match their own that they can't even function.
The difference is that, when trans people are prevented from using public restrooms and locker rooms because of their identity, it's due to discrimination based on their gender identity. Doe, on the other hand, is not being barred from any situation or location. Instead, he simply wants his discomfort with transgender people to be privileged over the discrimination that keeps trans people out of locker rooms and rest rooms in the first place.
Part of me isn't convinced that Doe is a real boy with real concerns. I don't doubt that he actually exists somewhere, but knowing that his case was filled by Alliance Defending Freedom ― an organization has been designated as a hate group by the Southern Poverty Law Center ― makes me question who is really driving this crazy train and what the ultimate goal of this lawsuit really is.
So here's what I think: If Doe can't give this teen in his class the same respect he'd give any other person — and who I would bet both of my testicles just wants to get in and out of that locker room as quickly than Doe does ― Doe shouldn't get to use the locker room. It's time we start singling out those who want to make trouble and misery for others and forcing them to live their lives differently as a result instead of the other way around. If you don't want to play nicely (a.k.a treat everyone equally no matter what they look like or how they identify), then you shouldn't be allowed to play. See ya. Bye.
The bottom line is this: trans people aren't looking for special or "extra" rights. Trans people are not haunting bathrooms. They aren't looking to inflict harm or psychosis or anything else. And they have it hard enough as it is without being accused of sexually harassing cis people simply by existing.
They just want to change into gym shorts. They just want to pee. And then they want to leave.
In order for that to happen without incident, we need to stop indulging the kinds of false equivalences that groups like the Alliance Defending Freedom are trying to pass off as legitimate claims.
It's trans people ― not cis people ― who experience real terror when faced with everyday, ordinary activities. It's trans students ― not cis students ― who are robbed of the chance to get a good (or even mediocre) education because of the distractions and drama orchestrated by folks who have nothing better to do than work themselves up into small-minded fervors over what genitals belong where. And too often it's trans people ― not cis people ― who are attacked and murdered because of who they are.
Hopefully Doe loses his case. Tobin told Bellware that a similar lawsuit was filed in North Carolina before being voluntarily dismissed and that another in Ohio failed but is under appeal, so there isn't strong precedent for his claims. But anything is possible, and despite recent gains, anti-trans sentiment in this country is alarmingly high, which means we all need to stay vigilant and do what we can to address and combat the kinds of dastardly bigotry still hard at work across America.
Before You Go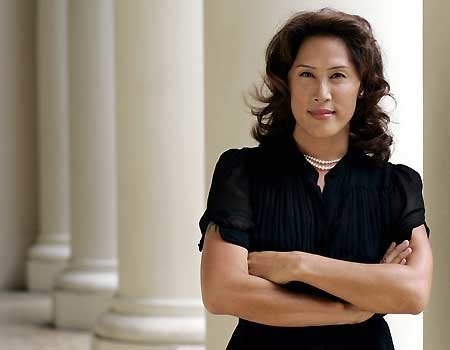 48 Transgender Pioneers
Popular in the Community