At least three school districts around the country are continuing to enforce potentially hostile restroom policies for transgender students after the U.S. Department of Education's Office for Civil Rights refused to investigate student complaints, HuffPost has learned.
One of those students, 18-year-old Preston Curts, a transgender male senior at a high school in Florida, originally filed a discrimination claim back in 2016, under the Obama administration. He filed a complaint with the U.S. Education Department challenging Marion County Schools' rule that banned transgender students from using the bathroom that aligned with their gender identity. He hoped things would change, at least before he graduated.
In December, Curts' complaint was abruptly dismissed by the Trump administration, quashing any possibility that he will get to spend his last few months of school in an environment where he's allowed to be himself.
In January, HuffPost broke the news that the U.S. Department of Education's Office for Civil Rights was refusing to investigate these types of complaints. A month later, the Trump administration publicly discussed the protocol shift.
HuffPost has learned exclusive details about the students who are being left behind in the wake of this policy change.
There are at least four bathroom-related cases throughout the country, including Curts', that have been dismissed by the Trump administration amid this policy change. In response to these claims ― which deal with school districts in Hawaii, Michigan, Texas and Florida ― the Education Department's Office for Civil Rights (OCR) specifically told the complainant that the agency was no longer obligated to investigate instances of bathroom discrimination involving transgender students. The Trump administration contends that the federal education law dealing with sex discrimination does not cover gender identity.
In at least three of these districts, there continues to be either an explicit policy banning transgender students from specific facilities or a vague procedure that doesn't necessarily give transgender students' access to the restroom that aligns with their gender identity.
Now that the Trump administration has abandoned this issue, some students are stuck in hostile schools with little hope for change.
"It's almost like effort going to nothing," Curts told HuffPost of his previous legal action.
Curts' complaint ― which was filed on his behalf by the Florida branch of the ACLU ― was submitted in May 2016, in the same week that the Obama administration released guidance calling on schools to give students access to facilities based on their gender identity. For Curts, who is being identified publicly for the first time, it seemed like progress was on the horizon.
Then, a few months later, Trump happened.
Curts had already been using male restrooms in school since he was 13, before a local parent found out about it in 2016 and pushed the school administration to take action. The issue turned into an acrimonious public debate. Curts would slip into Marion County School Board meetings and listen to the adults in the room discuss his private restroom habits, speculating how violating it would be for students to potentially face him in such an intimate space. Curts "passed" for male, and many didn't know at the time that the so-called threat they were discussing was sitting among them.
The whole scenario was almost funny, in an excruciating sort of way, Curts recalled. "This huge thing unraveled before me," Curts said, of the school board's decision to adopt an anti-transgender resolution on the issue.
Curts made his best attempts to ignore the opposition. He continued using the male restrooms, even with the new Marion County resolution. But doing this led to multiple suspensions. His sophomore year, he was suspended twice, the second time for three days. His junior year, he faced another three-day suspension. After watching his grades suffer, he knew he had to figure something else out.
"They basically put you in a position where they force you to give up," he said.
Curts eventually worked out a deal with his high school administration allowing him to use the men's faculty restroom. Teachers will still reprimand him for being a kid in the teacher's room if they haven't been made aware of his situation. It's not ideal, but for now, it seems like the best option to "survive at school."
Public Relations officer for Marion County schools Kevin Christian confirmed that school board policy says students must use the restroom that corresponds with the sex on their birth certificate, but that alternative arrangements can be made with school principals. When asked about Curts' suspensions, Christian said that while he would not discuss disciplinary action taken against any students, "there are consequences to breaking the rules."
HuffPost also reached out to members of the Marion County School Board for clarification on the reasoning behind the rule. Only one member responded over email.
"I have no interest in remounting an old retired horse. I have students who can't read in this district and which bathroom they use has zero to do with their test scores," wrote school board member Nancy Stacy.
At the time the resolution was passed, arguments in favor of it centered around student safety and student privacy.
HuffPost reached out to the other school districts that previously had complaints filed against them on this issue, to learn more about their current policies.
In Texas, athletic director of Prosper Independent School District Valerie Little told HuffPost that while all the district's students currently use the facilities consistent with their birth sex, the district would "possibly" allow a student to work out an alternative arrangement after meeting with the child and figuring out a plan "for what is best for all students."
In Michigan, a representative for Bedford Public Schools told HuffPost that the complaint against them had been voluntarily rescinded by parents involved, although information obtained by HuffPost contradicts this claim. The representative, communications specialist Sandy Kraine, told HuffPost over email that Bedford students "can use the traditional single sex restrooms that correspond with their biological gender or any of the gender neutral locations in the building."
The principal of the last school, Wilfred Murakami of Kealakehe High School in Hawaii, said that since the initial complaint was filed, the school has changed its policies and has "been able to resolve without conflict the requests of students who identify as transgender." A representative of the Hawaii Department of Education also pointed to district guidelines calling on schools to give students access to facilities consistent with their gender identities.
HuffPost also reached out to a district in Tennessee, where the ACLU previously filed a bathroom-related complaint on behalf of a student. Months into the Trump administration, the ACLU voluntarily withdrew this complaint amid suspicions that it would not be treated fairly. The district did not get back to HuffPost with details of their current policy.
HuffPost has also learned of at least one other complaint on this issue in Florida that is still open.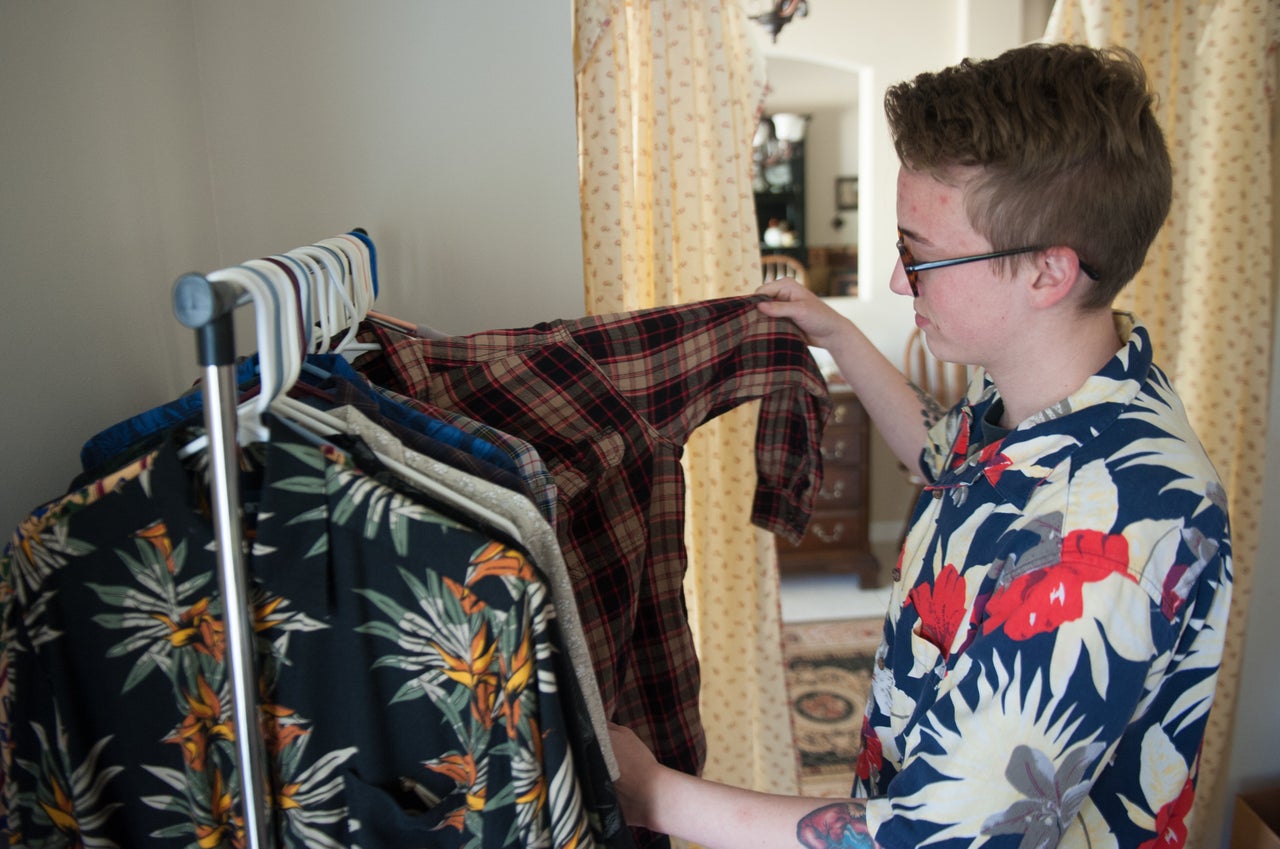 The Obama administration interpreted Title IX ― the federal education law dealing with sex discrimination ― to include discrimination based on gender identity. The Trump administration, on the other hand, says the law does not extend this far, although two influential federal appeals courts have disputed this. Just a few months into the Trump presidency, the U.S. Department of Education and U.S. Department of Justice rescinded the Obama-era guidance on this issue. For almost a year, though, it was unclear how the administration would deal with specific instances of alleged discrimination.
In February, Education Department spokesperson Liz Hill told BuzzFeed that "in the case of bathrooms, however, long-standing regulations provide that separating facilities on the basis of sex is not a form of discrimination prohibited by Title IX."
When questioned at a House Appropriations subcommittee hearing earlier this month about this narrower view of Title IX, department Secretary Betsy DeVos responded, "This department is not going to make law; we are going to continue to enforce laws."
Advocates vehemently disagree with this interpretation of the law, and say that the Education Department is failing to protect an already vulnerable student population. Denying students access to the correct bathrooms can negatively impact their grades and make them feel unsafe at school, says Laura Wernick, a Fordham professor who has studied the issue.
"The literature is really clear that when gender non-conforming and trans youth don't feel safe using restrooms, it has a huge effect not only on them physically but also on their whole sense of self on issues of depression and well-being," Wernick told HuffPost.
In Curts' case, the complaint he filed was not just about him. He's not the only trans student in his high school, and not the only student having this issue.
A younger student at the same Marion County school, who is using the pseudonym of Jake to protect his identity, is facing similar issues. Jake's entire day is colored by gender-related obstacles.
On the school bus, boys and girls are made to sit separately by gender, a policy which had obvious complications for Jake. Jake started getting bullied, and as result, is now driven to school by family.
Jake also participates in his school's JROTC for physical education credit. To avoid having to change in a locker room, he shows up to school in his gym clothing. After class, he walks across campus to change in the nurse's office. Having to change separately from other students also outs Jakes to peers who wouldn't otherwise know he is transgender.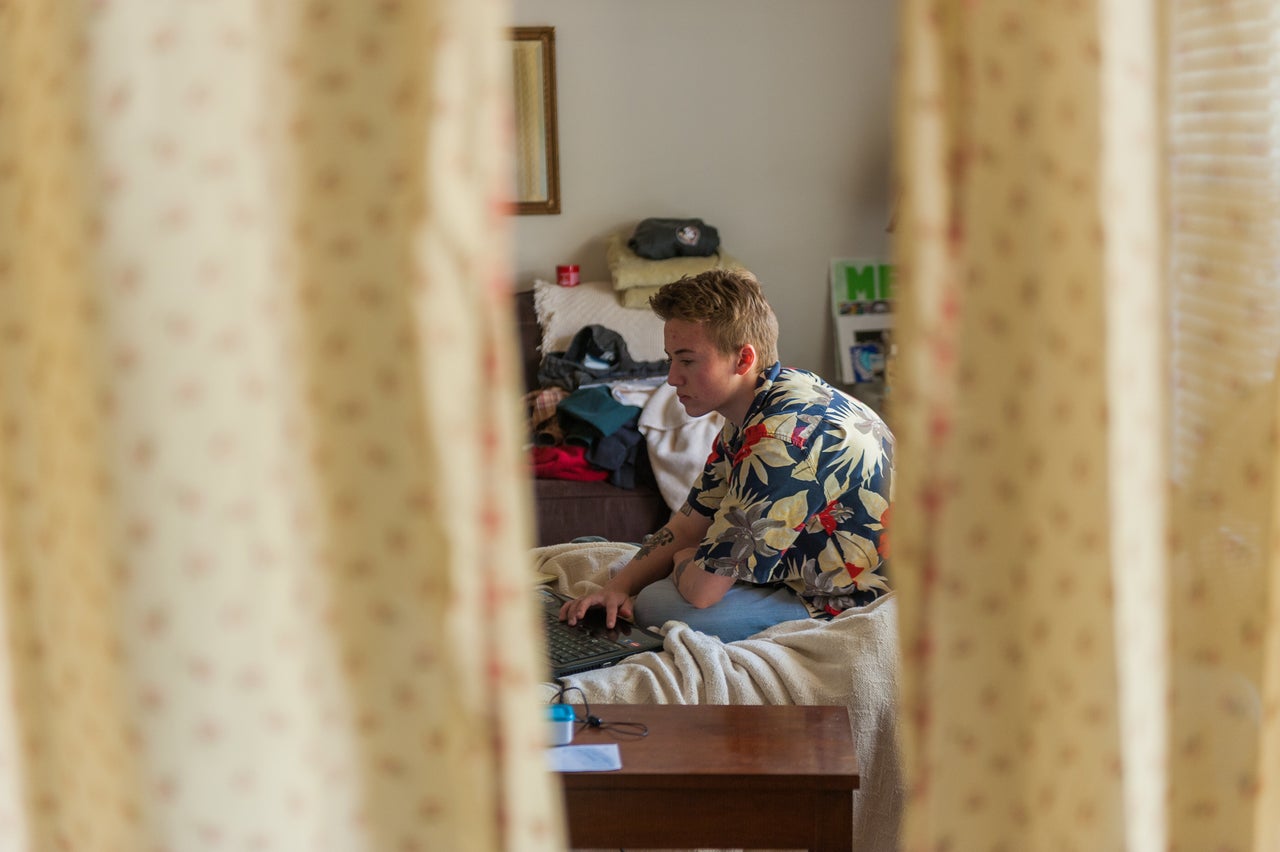 Jake normally uses the nurse's office bathroom, single-stall bathrooms attached to a few classrooms or faculty restrooms. But once, when he was in a rush, he used a regular male restroom. He thought no one was around to see him enter it. He was wrong, and ended up with a detention.
Now Jake is doing his best to stay out of trouble. He says he "loves" the academic part of school and he hopes to eventually attend medical school. He once considered joining the military after high school, but has decided against it. He says that while he "loves America," he doesn't "suspect he would thrive in the military" and he is more passionate about medicine. Indeed, President Trump recently announced limits on allowing transgender people to serve in the military.
Like Curts, Jake isn't optimistic that anything will change at Marion. He's just doing his best to make it through.
"You have a handful of people who care about you, and a pot full of people who could care less what happened to you," Jake said.
Popular in the Community