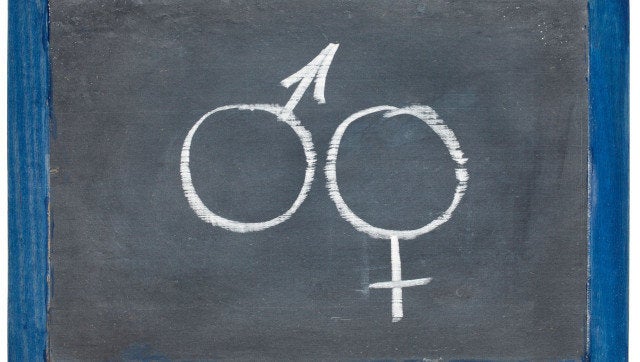 I read the Washington Post's "Transgender at Five" piece this week and though I could provide additional feedback to help other parents understand what transgender children and their parents really go through.
I was fortunate enough to watch my identical twins babies grow and develop unique and diverse personalities. At each stage of development, I witnessed a minor miracle, including a special child that could not be ignored. I watched both twins played with trucks, dolls and wrestle, but Wyatt (Now Nicole) always returned to watching, playing and acting the female part. Then when the twins began to speak, I had difficulty answering her questions. Worse yet, I was not listening. (See this Boston Globe article.)
The questions continued, and as they became more frequent, my inability to look for answers was very harmful. On their 6th birthday we had a big birthday party and we invited a number of families from our new town. As everyone was arriving, I saw Wyatt coming down the stairs in his princess dress, wig and wand. He was so happy and excited. I froze for a moment and knew what I was going to say would break his heart. I really thought I was doing the right thing. I said, "Wyatt, you cannot wear that to the party." The look on his face still haunts me today. He started to cry and inside I cried, too. What could I say? "I am afraid of the outcome, of what will they think?" I will never forget that day and I hope when Nicole reads this she will truly understand how sorry I am for my behavior. That day, that moment helped me demand more from myself and for my child.
By profession, I'm rained to recognize signs and symptoms to provide a safe work place. A sign is something that is noticed by someone else and a symptom is described by the worker. On the job, I conduct investigations and observe job tasks, always looking for signs of discomfort, actively listening to workers to identify symptoms that might place them in harm's way. Why did I not recognize the signs that Wyatt needed help? Why did I ignore the symptoms that he expressed at an early age? It was because I was afraid.
At 2, Wyatt always had a doll in his hands, most often it was a Barbie Doll. He spent his days running around the house and yard with an orange shirt on his head. The orange shirt instantly transformed him into Wendy from Peter Pan or Aerial the Mermaid. At the time, my only comment was that Wyatt had a very vivid imagination, but deep down I was concerned.
I did not discuss my concerns. I now know that at age 5, parents need to evaluate what they see, hear and discuss why they might be uncomfortable with their child's behavior. The behavior could mean nothing; every little boy that exhibits what I have described is not going to be transgender. It is a time to learn more about what it might mean and how best to provide your son with the right support to make sure he is happy, healthy and maintains high self-esteem.
As Wyatt (Nicole) grew older (age 4 to 6), he continued to obsess over long hair, dresses, Barbie dolls and girls. Cindy (age 8) was his best friend. They loved to act out the books we read and girl's parts on television. Everything Cindy did Wyatt wanted to do. He wore Cindy's clothes, brushed her hair and obsessed over Cindy. It was about this time Wyatt started to show signs of unhappiness that went beyond the normal tantrums of a child. He would anger easily and lash out at his twin brother. He often had an edge that was hard to describe and it sometimes raised questions.
When Wyatt started talking, he unknowingly described his symptoms and I tried my best to ignore them, but he would not let me. When he was 4 I was working on our farmhouse bathroom. I am still proud of my work: concrete countertop, antique claw foot tub, pedestal sink and a border of antique fishing lures. Wyatt came into the bathroom to watch me work. I was in my glory; my son was helping me, he had his toy hammer, pretending to work along side of me. I thought it was a special moment between father and son. He looked up at me, very serious and said, "Daddy I hate my boy parts. When do they go away?" The look in his eyes was one of sincere, innocent pain. I picked him up and hugged him. I kissed the tears away in both of his eyes. I kissed his nose and lips, while fighting back my own tears. I whispered in his ear that everything was going to be okay and that I loved him very much. I continued to hug him, placed his head on my shoulder and began to cry. Where one twin goes, the other follows. The next thing I knew, his brother was latched onto my leg, saying "What is the matter daddy?" I picked him up in my other arm and slid down the wall to the floor, hugging them both, thinking that if I did not start listening to my wife and my children, everything was not going to be okay.
These kids exist. If we do not support them everything is not going to be okay. We need to listen, love them and help them grow. At 5 they will begin to tell us who they really are if we really watch and listen. The signs and symptoms will be revealed. I also learned that my fears were holding me back. Learning about the trails transgender children face and experiencing the fear of society helped me wash away my doubts and pushed me to learn more. Please do the same.
Popular in the Community