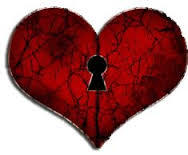 2015 has been a good year for transgender people and the push for recognition and equality. President Obama and Vice-President Biden have made great efforts to support the transgender community by including legislation that is directly beneficial to the rights of transgender people in the United States. The world have been made aware of who we are and that we come from all walks of life. I believe recognition is the biggest step for transgender people. Visibility is important so that the young people can see people who are just like them. We have Caitlyn Jenner, Angelica Ross, Janet Mock, Chaz Bono, Laverne Cox, Candis Cayne and Dr. Marci Bowers representing trans people wonderfully in all different venues.
The ban on transgender people serving in the military will be lifted. Secretary of Defense Ashton Carter just made statement about lifting the ban on transgenders in the military:
"First, DoD will create a working group to study over the next six months the policy and readiness implications of welcoming transgender persons to serve openly. At my direction, the working group will start with the presumption that transgender persons can serve openly without adverse impact on military effectiveness and readiness, unless and except where objective, practical impediments are identified. Second, I am directing that decision authority in all administrative discharges for those diagnosed with gender dysphoria or who identify themselves as transgender be elevated to [Acting] Under Secretary [of Defense for Personnel and Readiness Brad] Carson, who will make determinations on all potential separations."

With all the representation and visibility of transgender people now in America, we must now show our communities we are proud hard-working citizens. Over a decade ago I realized I had to change my life if I wanted to achieve great things. I had to stop blaming others for my fate and take charge of my own destiny. I surrounded myself with positive spiritual people and released all negative forces in my life. In order to progress we must release all negativity and focus on the positive in our life and build upon that. I realized if I became a positive person with a good attitude that others around me would see my light and positivity.
I recently got a new job and had to do a livescan which required DOJ, FBI and Dept. of Social Services clearance. They investigated my past background thoroughly and with diligence. Eric, Analyst 10, in the California Background Clearance department was very fair. Yes I had made mistakes in my past due to hardships and difficult times but I kept my belief that there was better for me and better days ahead. I corrected my ways and made efforts to be a better person sometimes in complete dark times. Transgender brothers and sisters do not lose sight of your goals, hopes and dreams regardless of how bad it may seem. I am a living witness it can get better and it will not always be dark. My spiritual belief in a higher presence and a wonderful partner and true friends have strengthened me to always be the best person I can be. Do not look back but look to the future for hope and love.
My purpose is to motivate, enlighten and educate others about the journey of the transgender (especially the African-American Transgender Female). In order for us to rise and be all we can be we must release all negative forces and focus on the positive and work towards positive goals that enlighten us to be the best we can. Positive goals are self-respect, self-love and self-worth. I believe once we achieve these goals we can then educate the public.
The transgender journey can be very lonely and difficult but we can rise. My experience of showing love to all regardless of their attitude towards me has proven effective in my personal journey. We have to find true happiness within ourselves before anyone else can love us. Being authentic and true to myself was my decision and now I live in my own truth. My sisters and brothers lets strive to be the best citizens we can be and show our communities we are just people trying to live in our own truth.
Transgender writer Lexi Adsit wrote an article on Autostraddle named "24 Actions You NEED to Take to Help Trans Women of Color Survive." The article is quite honest and forthright about the life of a transgender individual. Read the article here.
As an African-American transgender woman in the United States my goal is to be treated fairly and shown respect as a individual. I understand many do not understand my transistion but I can only live my authentic life. Let us not judge one another but treat each other fairly with respect. Respect yourself and others will respect you as well.