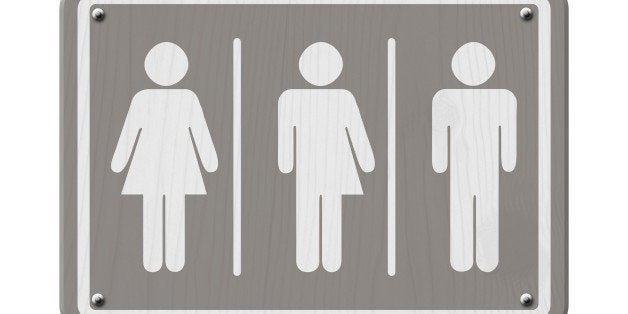 Why, despite the economic and legal consequences, do states like North Carolina fight so hard to prevent transgender people from peeing?
So let's talk about some little girls who need to be protected.
Let's talk about 9-year-old Malisa Phillips, the granddaughter of U.S. Congressman Mike Honda. Or 15-year-old reality star and trans activist Jazz Jennings. Or Coy Mathis, who as a first-grader was singled out and told she couldn't use the same bathroom as the other girls in her class.
As long as we're talking about protecting little girls, who is going to protect these little girls?
Because the fact of the matter is, there are transgender children.
I'll say it again: There are transgender children. And transgender children do not deserve to be legally forced to subject themselves to the harassment and abuse of using the wrong restroom -- or of having access to no restroom at all. Transgender children do not deserve the trauma of being told at age seven that they are so threatening to their friends and peers that they cannot pee in the same vicinity. Transgender children do not deserve to be demeaned and maligned by their own government.
Another trope among the right-wing supporters of bathroom bills is the idea of conflicting rights: "Your rights aren't more important than mine," they shout, and they argue that the government needs to mediate these situations in which the rights of two groups of people meet.
They're right. There are situations in which the rights of two people conflict, and the government has to weigh those rights against each other.
If the government is supposed to be mediate between those two conflicting "rights," the appropriate response seems pretty clear.
If we want to protect children, we should protect them from bigotry.
REAL LIFE. REAL NEWS. REAL VOICES.
Help us tell more of the stories that matter from voices that too often remain unheard.