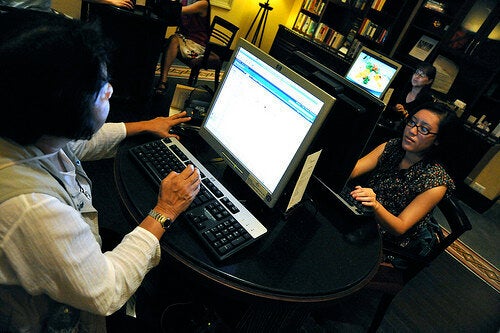 Last week saw the release of a very important new resource for medical providers serving transsexual and gender-variant patients. The Primary Care Protocol for Transgender Patient Care is a web-based resource that goes beyond hormone treatment and surgery options to cover important topics such as sexual health and fertility, cancer and cardiovascular disease, patient intake and insurance issues, and harm reduction.
The Protocol is the creation of The Center of Excellence for Transgender Health at the University of California, San Francisco. The Center's aim is to increase access to comprehensive, effective and affirming health care services for trans and gender-variant communities.
Since 1979 we have had guidelines to qualify transsexual people for treatment, but little to help medical providers care for those who qualify. The Standards of Care document (SoC), published by the World Professional Association for Transgender Health, articulates the qualifications for hormone treatment and surgery and the steps along the way of a gender transition, but is not a clinical practice guide.
This has left medical providers somewhat on their own to learn how to treat those who qualify. And, because of this, transsexual people have come to expect that their medical provider will know less about transsexualism than the patient.
The issuance of the new Primary Care Protocol is another big step forward. It gives medical professionals easy access to the consensus of eight physicians with extensive experience treating transsexual patients. The Protocol also gives doctors a credible source which can be helpful in responding to inaccurate information patients may receive through community grapevines or other non-medical sources.
The Protocol comes online at a time of increased focus on lesbian, gay, bisexual, and transgender (LGBT) health. As researcher Dr. Judy Bradford noted on April 11 in The Huffington Post:
Last Friday, the Department of Health and Human Services issued a set of recommendations calling for a major, well-funded effort to include LGBT people in its research, and address the health care disparities that exist throughout our population. The day before, the Institute of Medicine (IOM) released a report, The Health of Lesbian, Gay, Bisexual, and Transgender People, that finally provides a comprehensive picture of the state of our community's health, and of the challenges we face in pursuing comprehensive treatment and medical care of every portion of the LGBT population. It is about time -- because on multiple levels, those disparities are too significant to ignore.
What's significant is that both reports don't include transgender people as an afterthought, something other LGBT reports had been gulty of in the past. With this increased national focus on LGBT health, one can be hopeful that additional tools for medical providers serving transgender patients will soon be available.

Related
Popular in the Community