Jay Kallio is a transgender man who lived through a healthcare nightmare he hopes no other trans person will ever have to face, and he shared the painful story with HuffPost Live's Nancy Redd last week.
It began when Kallio found a lump on his breast just three months after a mammogram. He had a second mammogram, then a biopsy and, when weeks went by without receiving any test results, he just assumed everything was fine. That changed when he suddenly got a phone call from the doctor who performed his biopsy -- and who was not his primary physician.
"She said to me, 'Hi, I was just curious how you were doing with your diagnosis.' And I said, 'What diagnosis?' She sort of spurted, '[Your doctor] hasn't called you yet?'" Kallio remembered.
The biopsy confirmed that Kallio had "very aggressive" breast cancer, and Kallio knew he needed treatment immediately, especially as the pain in his breast intensified.
"It felt like getting shot slowly. It felt like it was heading right for my heart. So I was getting nervous. I still get nervous when I think about it," he said.
Even after that, Kallio's doctor still wouldn't contact him, which came as a huge surprise considering his doctor was head of surgery at a major hospital in "great big blue Manhattan," a liberal city where Kallio expected "embracing care" from "competent experts." The physician eventually got in touch when Kallio made moves to have his case transferred, but the conversation did not go as he hoped.
"The first thing [the doctor] said was, 'I have a real problem with your transgender status.' And he said, 'When I found out you were transgender, the first thing I wanted to do, my first impulse was to send you to psychiatry,'" Kallio said. "So this is what a breast surgeon wanted to do with my breast cancer, is first send me to psychiatry."
After a long struggle, Kallio eventually did find a "very welcoming" surgeon to help him, and the procedure also accomplished something Kallio had never been able to do because of his low income.
"That's how I lost my breasts. I was never able to afford any transition care as a transgender person, so I lost my breasts through having a double mastectomy for breast cancer," he said.
Unfortunately, Kallio is currently in the middle of another fight for his life -- this time with terminal lung cancer. Though the outlook is bleak, Kallio told HuffPost Live he sees the effects of the work he's done in between his two diagnoses, including providing free training to hospital staffs on how to treat LGBTQ patients of all kinds.
"The second time around I am being treated in a very loving fashion by providers, most of whom I have trained to do my cancer care," he said. "And the really positive, uplifting thing I have to say is: Activism works. Activism works, so get out there and fight for your rights, fight for your lives. It's not going to end with me. I may be facing the end, and I won't be out there screaming and yelling and holding a sign much longer, but up until my last breath, that's what I'm going to be doing because I know it saves lives."
If you'd like to participate in Kallio's GoFundMe campaign, click here.
Watch Jay Kallio share the powerful story of his fight with cancer in the video above, and click here for the full HuffPost Live conversation about the challenges of transgender healthcare.
Support HuffPost
Every Voice Matters
Before You Go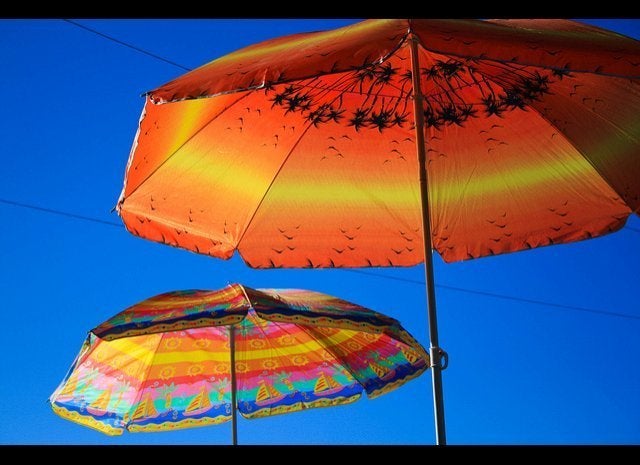 15 Things To Know About Being Transgender By Nicholas M. Teich
Popular in the Community