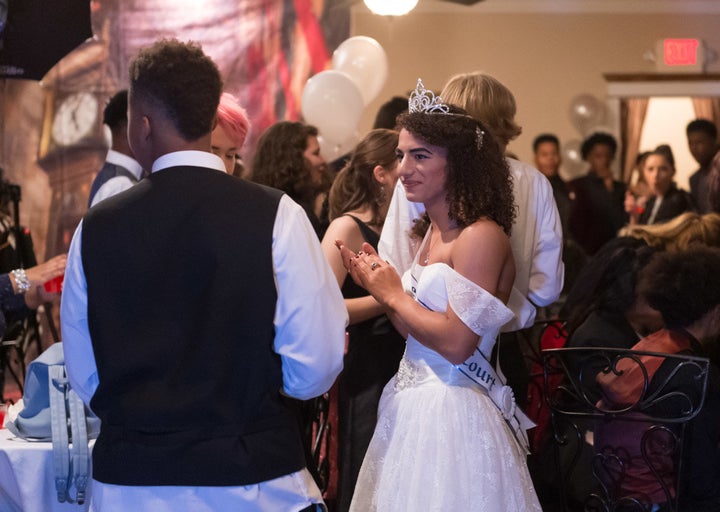 When Dylan Ligier was little, they, like many young kids, left wishes for the tooth fairy in return for a lost tooth.
But Dylan wasn't looking for money, their father, J.D. Ligier, told HuffPost. They wanted instead for the tooth fairy "to turn him into a girl."
Dylan, who is now in their first year of high school and uses the pronouns "they" and "them," said they always felt like a girl inside. They began taking steps to live as their authentic self last year but put the process on pause after feeling it wasn't the right time and fearing they would not be accepted. That changed, however, after they were named homecoming queen at their New Orleans high school ― the first person in the city to receive such an honor who was not assigned female at birth.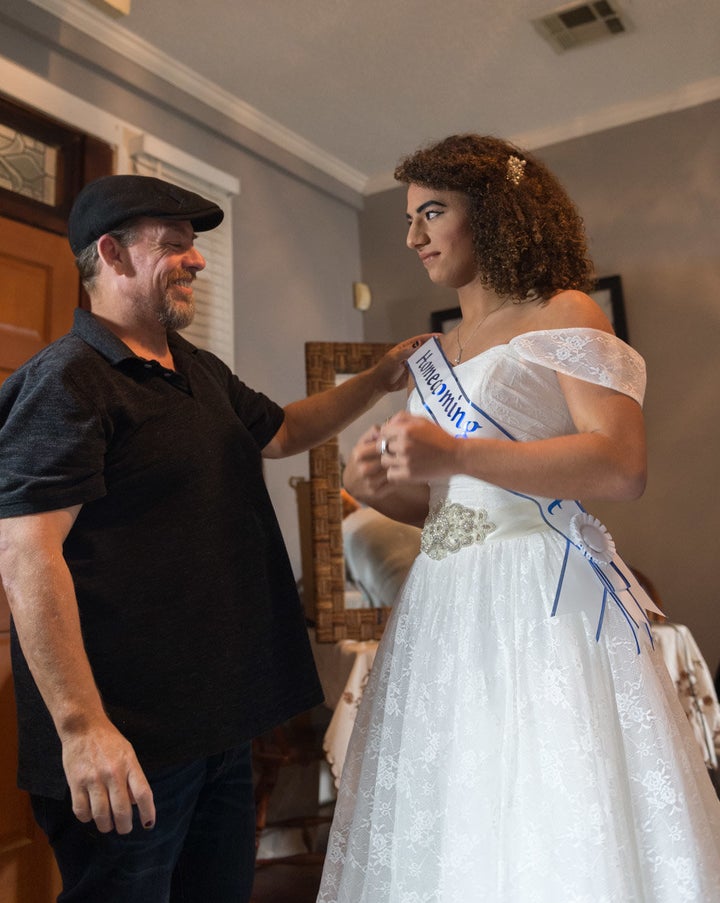 "Winning homecoming queen, wearing a dress and makeup out in public, knowing everyone would know and being more exposed and getting over the fear of judgment is what makes me want to keep going," Dylan said.
They also credit the ongoing support of friends and family with their comfort moving forward in their transition at this time and said they wanted to share their story to help other kids who might not be so lucky to have the same sense of community rallying around them.
As part of the two-day homecoming festivities, Dylan bought their first gown and got their hair and makeup done by people in the community who offered their services after hearing their story. New Orleans–based photographer Scott Saltzman was on hand to capture the exciting events, which included a dance and game. Dylan wore a beautiful suit to attend the latter and was walked to their spot on the homecoming court by their dad.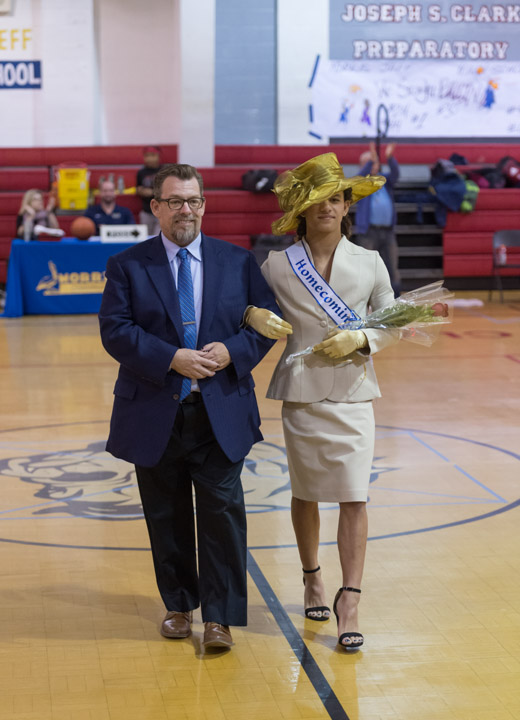 To help with costs associated with the events, J.D. set up a GoFundMe page, which as of Friday had almost doubled its $850 goal. Dylan's decision to share their story publicly has gotten overwhelming support on the page's comment section. There has been some negativity, but J.D. and Dylan said they remain optimistic about the word spreading.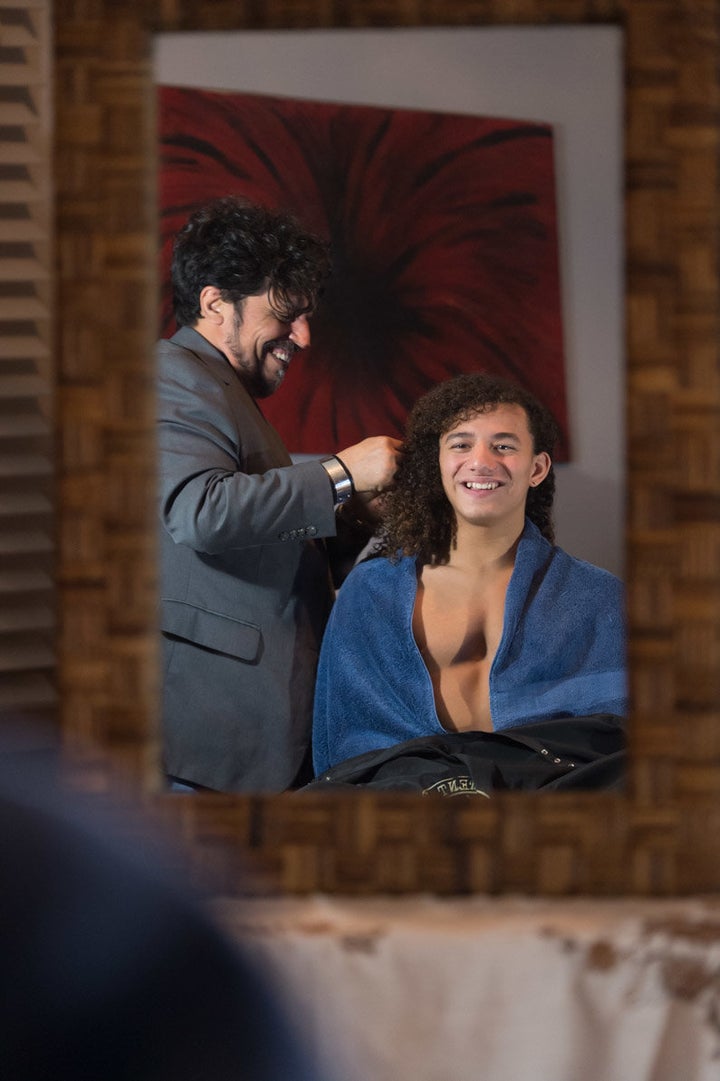 "Our page had over 13,000 views and 198 shares, with only about six negative comments, so not too bad," J.D. said.
"We really want to get the message out there so we can help other kids like me," said Dylan.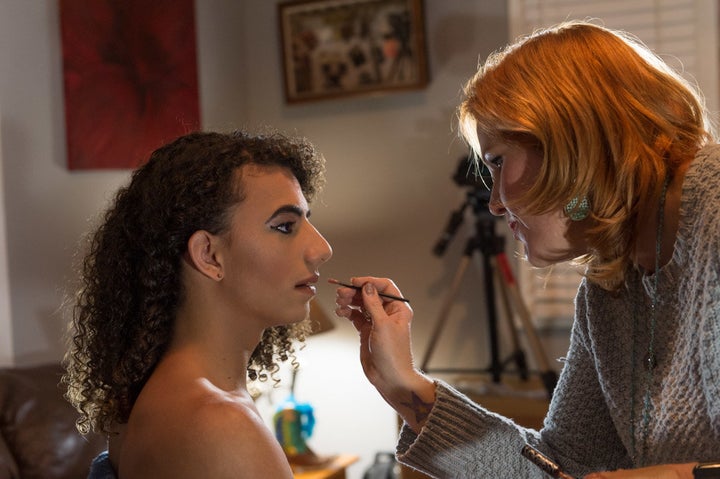 Dylan's transition has meant an adjustment for the family. J.D. took gender studies courses so he would be prepared and informed about what Dylan was going through when the time came, and while the two of them acknowledge the current political climate can be daunting, they are steadfast in their belief that sharing their story will help normalize ― and thus make it harder to discount ― transgender people.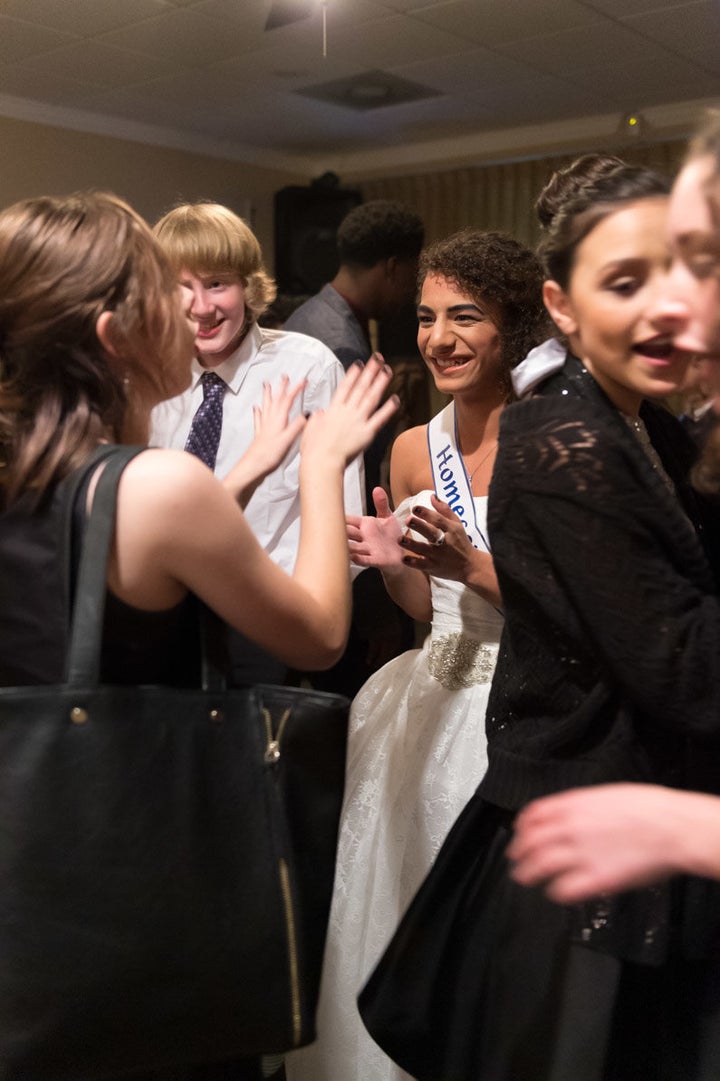 "I'm really grateful that my child is growing up in a time now where there is clearly a lot more acceptance than there ever was when I was a kid," J.D. said.