Shelters may soon be safer and more welcoming to homeless people who are transgender. 
New rules proposed by the Department of Housing and Urban Development (HUD) would allow transgender people to stay in the homeless shelters that correspond to the gender they identify with.
"Anybody who is seeking services at a homeless shelter is already in crisis or in need ― and it's important for them to be treated with dignity and respect,"David Stacy, of LGBT advocacy organization Human Rights Campaign, told The Huffington Post. "A transgender person should have their gender identity recognized and treated appropriately ― and that's what these regulations do."
The regulations are scheduled to be finalized in September, according to The Hill, and would apply only to shelters that receive federal funding from HUD.
Department representatives declined to comment until after the rule is finalized. 
Current regulations on housing protections for LGBT people were established in 2012 and prohibit shelters from turning away someone because they are transgender, but those rules don't explicitly say you have to house people according to their gender identity, according to Stacy. 
The new proposed regulations build off guidelines that HUD issued to shelters last year specifying that transgender people should be allowed access to shelters based on the gender they identify with. But while guidelines are informal ― and it's up to shelters whether to follow them ― the new regulations would be mandatory and enforceable, according to Stacy.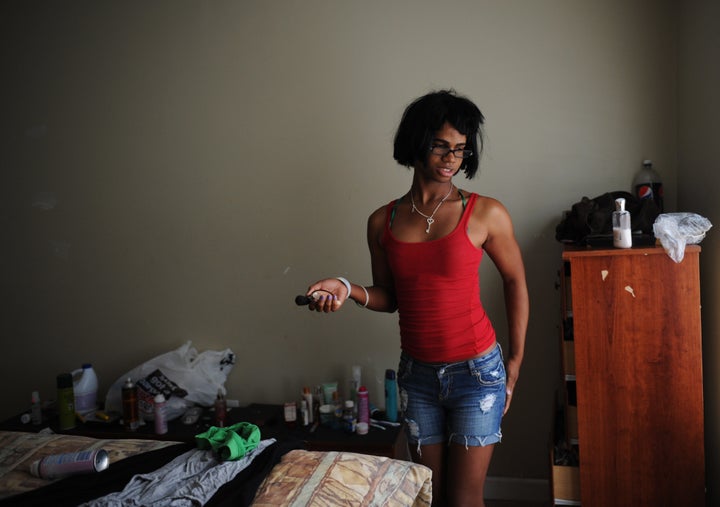 The new proposed rules specify that if a transgender person seeking shelter voices where they would feel safest to stay, that choice should be respected, according to Stacy. This means that if a transgender man goes to a sex-segregated shelter and doesn't feel safe staying with men, the shelter would work with them to figure out a safe housing situation.
The proposed regulations have provoked backlash from some conservative organizations.
"Why do you have to force other people to feel really uncomfortable, and in some cases unsafe, just to make your political point?" Tim Wildmon, president of the conservative American Family Association, told The Hill. 
LGBT advocates do not agree that the safety of others would be threatened by transgender people accessing spaces corresponding with their gender identity. 
"There's not a real problem here," Stacy said. "Any person can pose a threat to others, and nothing in these regulations says you can't deal with appropriate threats. If there are concerns about someone that are not based on factors related to their gender, but based on relevant factors, such as them being violent, those criteria still apply, and they apply equally to all people."
While the proposed regulations would mark a positive step for transgender rights, Stacy would like to see them expanded even further, to apply not just to federally funded shelters but also to state-funded facilities, as well.
"The regulations are a best practice for any provider," Stacy said. "The best way for shelters to achieve their mission of getting more homeless people off the street is to treat transgender people seeking shelter with full respect and dignity."
REAL LIFE. REAL NEWS. REAL VOICES.
Help us tell more of the stories that matter from voices that too often remain unheard.
BEFORE YOU GO
PHOTO GALLERY
Iconic Transgender Moments