As much as we love the holidays, with all of the awful headlines we've been confronted with lately, sometimes we can't help but feel a little bit grinchy.
But our foul moods instantly evaporated when the letter below showed up in our inbox.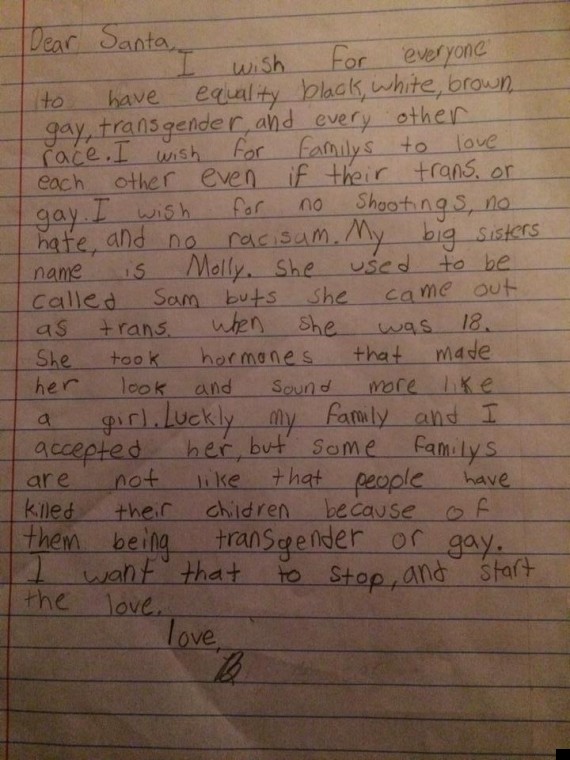 A proud mother tells us that her son, who is in 4th grade, wrote this note to Santa and read it to his class earlier this month.
"When he brought the letter home, I knew it was a special letter," the mother told us in an email sent to The Huffington Post. "He tells me his teacher was crying. The other kids took it in their stride. It's not a big deal."
Dear Santa,

I wish for everyone to have equality[--] black, white, brown, gay, transgender, and every other race. I wish for familys [sic] to love each other even if their [sic] trans or gay. I wish for no shootings, no hate, and no racism. My big sister['s] name is Molly. She used to be called Sam but she came out as trans [when] she was 18. She took hormones that made her look and sound more like a girl. Luckly [sic] my family and I accepted her, but some familys [sic] are not like that[.] [P]eople have killed their children because of them being transgender or gay. I want that to stop, and start the love.

Love, B
The mother, who is part of an "online support group for parents with trans* youth," said she's proud of her son, who has an older sister named Molly, now 20, who identifies as trans.
"He's obviously paying attention to what is going on. He asks lots of questions and has a great amount of empathy. He has a huge heart and has great pride in his sister," she writes. "We have had nothing but support from everyone but I know minds need changing and people need educating. If I'm raising a young man to have a voice and to advocate then I'm immensely proud. I don't think he realizes yet he has the power to move people and touch hearts with his words."
He certainly moved us and touched our hearts and we have a feeling that once this letter starts making the rounds on the Internet, there will quite a few others who will be feeling the love this holiday season.
Before You Go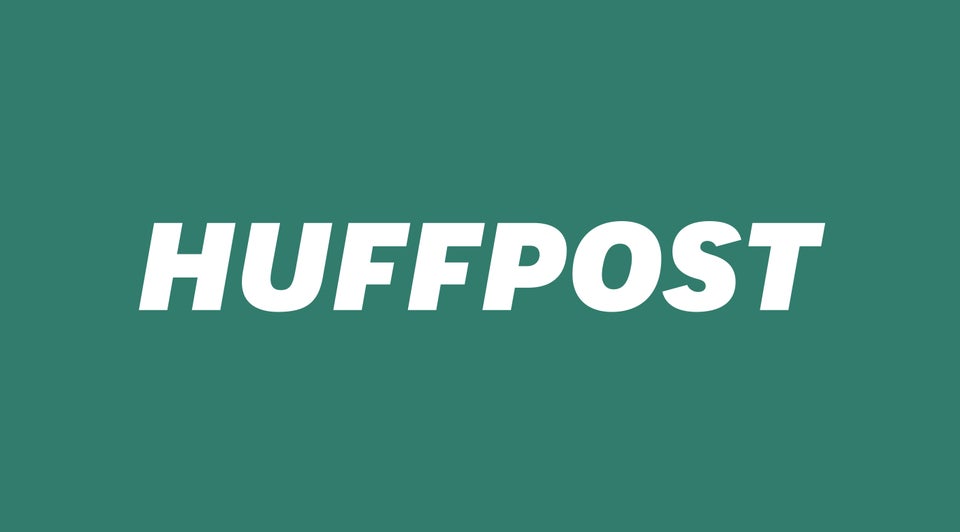 18 LGBT Kids And Allies Who Are Way Braver Than We Were At Their Ages
Popular in the Community