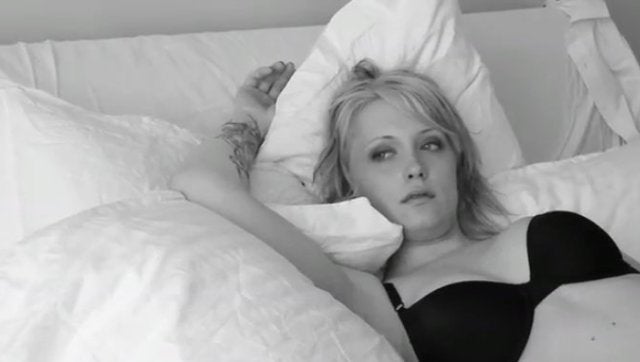 From Isis King and Lea T to Connie Fleming and Lauren Foster, there are more transgender and transsexual models working in fashion than ever before. So it's high time the fashion industry, specifically the traditional world of lingerie, plays a little catch-up. Chrysalis Lingerie, a lingerie company devoted to transgender women, is aiming to do just that.
Since 2010, Chrysalis Lingerie has created a line of specialty bras and underwear that cater to the specific needs of transgender women. The underwear is designed to lift, tuck and smooth while the bras are designed with full-cup padding.
Beyond that, you can't tell a Chrysalis bra from any other: The styles are feminine yet not overly frilly, and they are modeled by a bevy of gorgeous transgender models in beautifully shot videos.
The idea, said Chrysalis' co-founder Cy Lauz, was to make a product that would eliminate at least one of the stressful challenges facing trangender women. "Speaking from personal experience, I found no products that specifically cater to transgender women. There are some things for cross-dressers and drag queens, but they're all sexually exploitative," she told Lingerie Talk. "I wanted a product that actually celebrated who we are, something that made us feel beautiful but is also practical."
It's an important niche in the market: There are an estimated 700,000 transgender people in the U.S., according to a 2011 study, but few options catering to them in the market. The response to Chrysalis Lingerie across the Web has been widely positive and the brand was featured on the Style Network's documentary, "Born Male, Living Female."
Chrysalis Lingerie has been around for three years but is enjoying newfound recognition. We've reached out to Chrysalis Lingerie to find out when we might be seeing e-commerce on their site, but in the meantime, check out the company's Facebook page for all sorts of fashion- and LGBT-related goodness.
UPDATE: A rep from Chrysalis tells us that they'll be launching their "Basic Collection" this spring, available through their online store.
See Chrysalis' cast of models: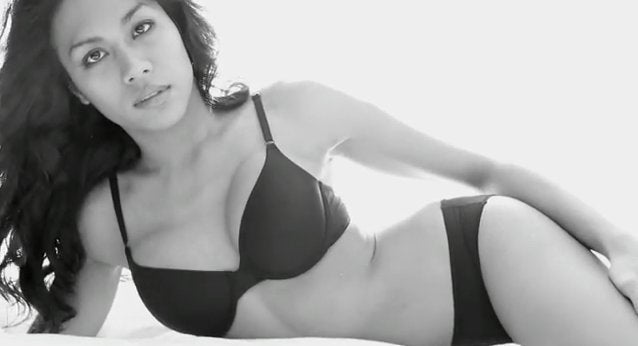 Transgender Chrysalis Lingerie Models