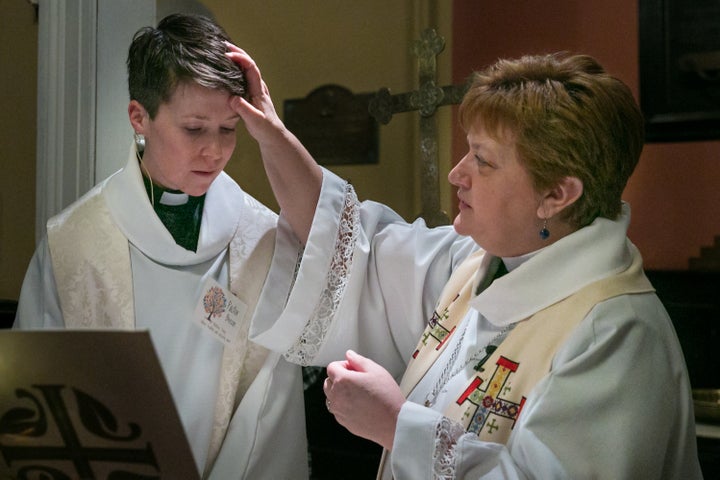 Many Bible stories recount how God changed followers' names to recognize their new identities. In Genesis, Abram's name was changed to Abraham to reflect his new identity as the father of the Jewish people. And in the Christian gospels, Jesus changed his follower Simon's name to Peter to symbolize that the apostle would be the "rock" upon which the church was built.
Echoing that tradition, a Lutheran congregation in New Jersey recently marked a milestone in the life of its pastor with a renaming ceremony. On Sunday, parishioners watched their transgender pastor take on his new chosen name ― Peter.
It was a sacred way for Hoboken's St. Matthew Trinity Lutheran Church to acknowledge and bless the Rev. Peter R. Beeson's gender transition.
Beeson told HuffPost that it was also important for the congregation to demonstrate the "expansiveness of God's compassion."
"The renaming ceremony provided an opportunity ... for us to show the broader world that there are faithful Christians who support LGBTQ+ people and offer a counter message to the one of fear and hate so prevalent today," Beeson told HuffPost. "Particularly for people who may be pondering their gender identity or sexual orientation ― particularly young people ― this provided us an opportunity to say that God loves you, and that all people are created in the image of God."
"Particularly for people who may be pondering their gender identity or sexual orientation... this provided us an opportunity to say that God loves you."
Halfway through the traditional Sunday service, Beeson and the New Jersey Synod's bishop, Tracie Bartholomew, walked over to the church's baptismal font. Bartholomew spoke about the ways that God changed people's names in the Bible. A church leader then asked the congregation a series of questions about supporting Beeson in his transition and being a welcoming Christian community.
"It was powerful to hear the congregation re-commit to their long history of inclusion and promise to be a safe and welcoming congregation for all people who are seeking a Christian community," Beeson said about the ceremony.
Daniel Stoll, a church council member, told HuffPost that the ceremony was "beautiful." The church was packed with three times more visitors than is typical for a Sunday service, he said.
However, Stoll said the congregation has also received "a lot of negativity" online and through office calls from those who "think they can judge for God."
"[Gay and trans individuals] have every right to be their authentic selves as anyone. God didn't make a mistake," Stoll told HuffPost. "Jesus teaches us to love every individual. The hate has to stop."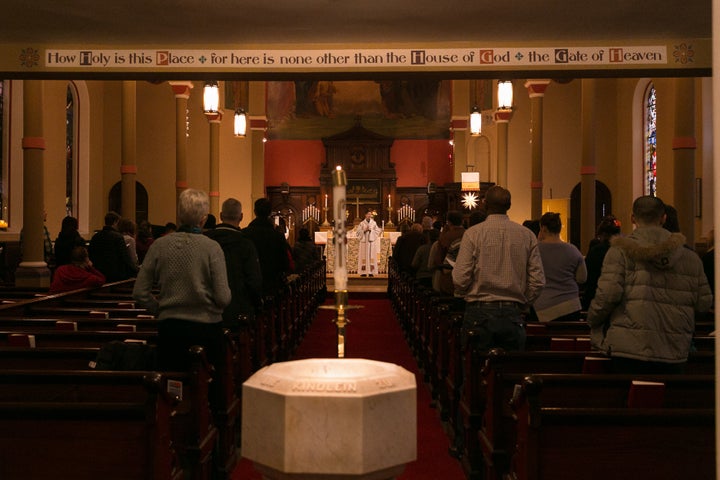 Beeson told HuffPost that he has long felt a calling to be a minister. Growing up, his fundamentalist, evangelical Christian parents often had missionaries stay over at the family home in Arizona. In the tradition he belonged to, women were only permitted to be missionaries or Sunday school teachers. As a child, Beeson thought he would one day become a missionary as well.
Coming out as queer in his late teens forced Beeson to wrestle with his Christian faith and eventually leave his parents' religious tradition. Years later, he said he was drawn by the Holy Spirit to return to the church. He joined an inclusive ELCA congregation in Phoenix.
"With time, I fell in love with the Lutheran emphasis on grace and divine action ― that means God finds us, rather than the fundamentalist interpretation that we have to find or earn God's forgiveness by being holy," Beeson said.
As he became more involved in the life of that congregation, the ministerial calling from childhood resurfaced. Beeson's mentors also encouraged him to go to seminary and become a pastor.
Beeson has served as pastor of St. Matthew Trinity since October 2014.
He said one of his favorite passages in the Bible is the story of how Jesus broke the social norms of his time to speak with a Samaritan woman at a well. To Beeson, the ancient Bible story has personal implications.
"It shows how Jesus, again and again, uses people on the outskirts of society to proclaim the message of God's compassion and redemptive grace," he said.
Before You Go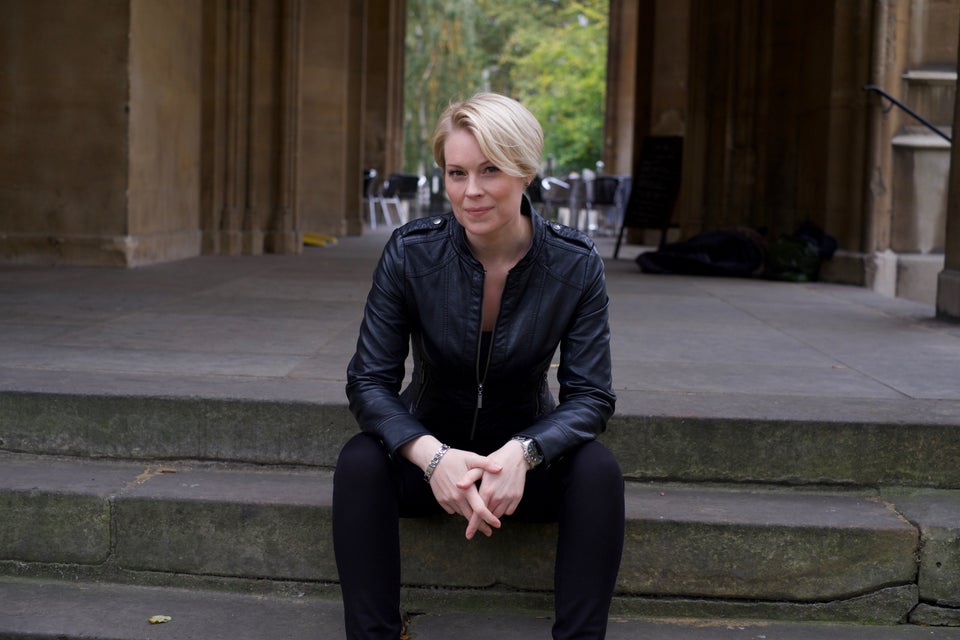 15 Moments In Queer Religious History That Give Us Hope
Popular in the Community