(RNS) A California Christian university has asked a professor who was once its chair of theology and philosophy to leave after he came out as transgender.
Heather Clements taught theology at Azusa Pacific University for 15 years, but this past year, he began referring to himself as H. Adam Ackley. "This year has been a transition from being a mentally ill woman to being a sane, transgendered man," he said.
Ackley, who is in his third year of a five-year contract at a school that does not use the tenure system, said university policies seem to be silent about transgender issues, except that "Humans were created as gendered beings."
"I did not get a sense directly from the individuals with whom I was speaking that they had a theological problem with transgender identity," Ackley said. "I did get the message that it has to do with their concern that other people, such as donors, parents and churches connected to the university will have problems not understanding transgender identity."
APU spokeswoman Rachel White declined to discuss Ackley's employment, citing confidential personnel matters. Ackley planned to meet with a university lawyer on Monday (Sept. 23).
Ackley said he and APU have agreed to part ways and the university said it will continue to pay him through the academic year. But, he said, the university wants other professors to take over his current classes. He also said that his insurance was denied when he sought hormone treatment and "top surgery" for his chest area.
"They're giving me privacy to transition but denying medical treatment to do that," said Ackley, who is 47, has two children and is in the process of getting a divorce.
APU is an interdenominational evangelical university of about 10,000 students and 1,200 faculty located northeast of Los Angeles. It is one the largest member schools in the Council for Christian Colleges and Universities.
APU students have 700 supporters so far for a change.org petition supporting Ackley and calling for the school "to create a safer environment for students and faculty."
Transgender issues remain a sensitive and often misunderstood topic within religious circles and larger society. As the news trickled out on social networks Thursday, Ackley said he saw people making various assumptions.
"People assumed that I've done something, some sex act," he said. "I'm not violating any sexual conduct and it's embarrassing that it's implied. I live a very chaste life."
Ackley said that he accepted his transgender identity earlier this year after the American Psychiatric Association removed "gender identity disorder" from its list of mental illnesses. After being on sabbatical in the spring, Ackley said it wasn't until this school year when he met with university officials about the change to inform the human resources department.
He was ordained in 1999 in the Mennonite Church but transferred his credentials to the Church of the Brethren in 2009.
In a YouTube video posted Friday, Ackley wrote in a slideshow that he was raised in an "unconditionally loving family of Christian grandparents and hippie parents who allowed me to be myself — assigned female gender at birth but kept thinking I was a little boy, trying to be like my grandpa. …"
"As for many transgender people, my experience of puberty was especially confusing (non-conforming) and I became anxious, depressed and hopeless," he wrote. "Gender bending in the late 1970s and early 1980s was a popular cultural trend that I embraced to get through my teens."
He wrote that he became a baptized Christian at 18 and was ordained a deacon, and "as I began to contemplate seeking a mate as an adult struggled to conform to the female gender I'd been assigned at birth — but still in men's clothes."
"I tried to conform to Christian womanhood as best I could," he wrote, posting pictures of his engagement portrait, the night before his wedding (described as "the last night as myself") and as a pregnant mother.
His first marriage ended in divorce, and during his second marriage, he said he was told by spiritual directors, spiritual support groups, psychological professionals and medical doctors to try harder to conform to a female gender. "Yet treatment with hormones, therapy and prayer to make me more female led to physical, psychological and spiritual deterioration," he wrote.
He said that as he was "privately struggling against Christian shame as a transgendered person, I secretly carved crosses on my body hidden by my clothing."
Using pictures to show what he did to his body, he said, "Told by my spiritual advisors and then spouse that recovery, sanity and preservation of my family required me to deny my now recognized transgendered identity, I once again struggled with self-medicating self-injuring and self-starving of the female body during a suicidal relapse.
"… This is what Christian transphobia does."
He then ends with pictures of him smiling with his children. "This is what the power of the resurrection does: healing and new life — with my children," he wrote.
In a 40-minute sermon at La Verne (Calif.) Church of the Brethren on Aug. 18, Ackley said he had never identified as a female but "I tried to be because I thought that's what I was supposed to be," he said, describing himself as a male eunuch.
In his sermon, Ackley said he struggled with depression and anxiety, but that the church has been there for him.
"I tried to be the best Christian woman I could be … but I have to accept something difficult about myself," he said. "I've never been fully myself, I've always been living a lie, not exactly on purpose but that was the best truth I knew at the time."
Copyright 2013 Religion News Service. All rights reserved. No part of this transmission may be distributed or reproduced without written permission.
Support HuffPost
Every Voice Matters
Before You Go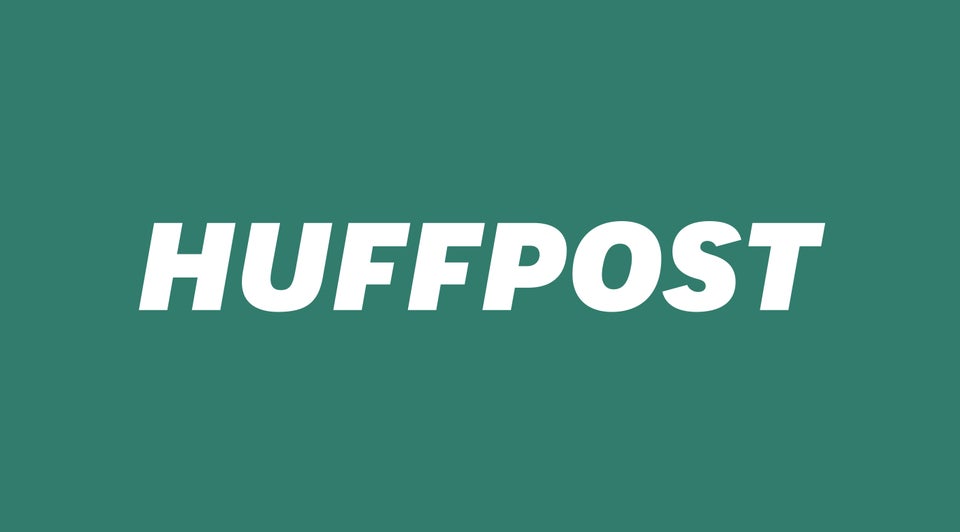 48 Transgender Pioneers
Popular in the Community