There is a growing transgender movement in America today, fueled in part by celebrity icons such as Laverne Cox, Caitlin Jenner, and Janet Mock, but trans and gender non-conforming people have always existed. Some have lived and loved quietly to avoid detection and discrimination while others have been political activists who openly and defiantly challenged unjust laws.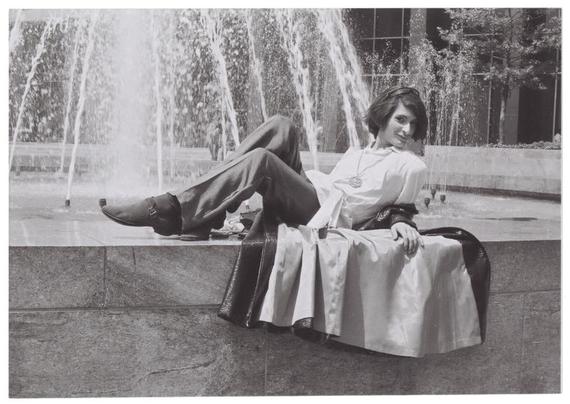 [Stonewall veteran and S.T.A.R. co-founder Sylvia Rivera. The New York Public Library Digital Collections. 1970.]
Transparent producer Rhys Ernst has teamed up with Focus Features, the distribution company behind The Danish Girl, a film about Lili Elbe, one of the first people to undergo sex reassignment surgery, to create We've Been Around. This series of documentary shorts, each about five minutes long, profiles six transgender pioneers. Importantly, the project draws on a wealth of talent in the trans community and features a number of artists, advocates, and academics, including trailblazing historian Susan Stryker, community leader Monica Roberts (a.k.a., the TransGriot blogger), and actress Alexandra Billings. We've Been Around premiered today across three different Time, Inc. websites (People.com, EW.com, and Essence.com) and simultaneously on Advocate.com.
The first segment introduces readers to a transgender man, Albert Cashier, who fought for the Union Army in the Civil War. An Irish immigrant and member of the Illinois infantry, Cashier was beloved by the soldiers in his regiment, who insisted that he be buried in his military uniform even after a physician who discovered Cashier was female-bodied had him committed to an asylum where he was forced to wear a dress until his death.
The trials of Lucy Hicks Anderson, a woman of color who became a successful entrepreneur during Prohibition, are the subject of the second video. Born Tobias Lawson in 1886 in Waddy, Kentucky, she insisted on being called Lucy and wearing dresses to school. After being outed as a transgender woman, Lucy and her second husband were sentenced to prison for fraud for falsifying her gender. "I defy any doctor in the world to prove that I am not a woman," Anderson told reporters. "I have lived, dressed, acted just what I am, a woman."
African-American trans man Wilmer Broadnax was a popular gospel vocalist known as "Little Axe," for his diminutive stature. The third installment of We've Been Here charts his artistic career from the 1940s through the 1970s, which included performing alongside his older brother Willie (a.k.a.,"Big Axe") and with some of the most influential singers of the gospel circuit.
Torchbearers Marsha P. Johnson and Sylvia Rivera battled police at the Stonewall Riots in 1969, the event that gave rise to the gay and lesbian movement. The following year these friends founded S.T.A.R., Street Transvestite Action Revolutionaries (later renamed Street Transgender Action Revolutionaries) and established S.T.A.R. house, a shelter for homeless LGBT youth. The fourth segment chronicles the fraught history of the period and highlights the centrality of trans women of color and sex workers to the struggle for sexual liberation. "I have been beaten," Rivera tells the crowd at a Pride rally in the video. "I have had my nose broken, I have been thrown in jail, I have lost my job, I have lost my apartment for gay liberation."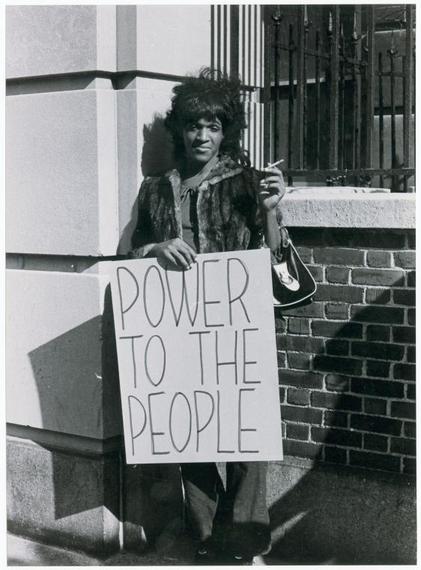 [Stonewall veteran and S.T.A.R. co-founder Marsha P. Johnson pickets Bellevue Hospital to protest treatment of street people & gays. The New York Public Library Digital Collections. 1968 - 1975.]
The final segment recounts the life of Lou Sullivan, an author, AIDS activist, and founding member of the San Francisco GLBT Historical Society. Sullivan was one of the first transgender men to publicly identify as a gay. While this declaration delayed his surgery, it helped health care professionals understand that gender identity and sexual orientation are discrete categories.
"The central theme of We've Been Around is stated in the title," according to Ernst. "We've been here, throughout time, often hidden in plain sight. These stories show us just how important it is to share our histories." We've Been Around reminds us that trans is neither a trend nor a celebrity phenomenon.
Calling all HuffPost superfans!
Sign up for membership to become a founding member and help shape HuffPost's next chapter