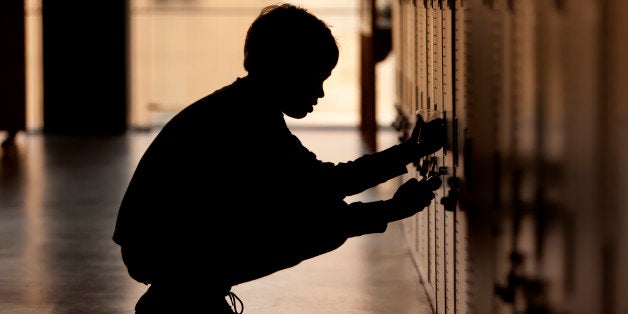 Four Michigan school districts are being sued for allegedly discriminating against a transgender student, violating his civil rights and causing him pain and suffering.
The complaint, filed on behalf of the 14-year-old boy and his mother in September in the U.S. District Court for the Eastern District of Michigan Southern Division, alleges the districts "have a custom, policy or procedure of discriminating against students on the basis of sex, specifically transgender individuals."
The suit names Van Buren Public Schools, Summit Academy North, Wyandotte Public Schools, Dearborn Heights School District No. 7 and several administrators at each of the Detroit-area schools attended by "Max," which is a pseudonym being used to protect the student's identity. Attorney Jim Rasor spoke to The Huffington Post about the case under the condition that his client, who is a minor, and his parents remain anonymous to prevent harassment.
"I think there was a pattern of actively harassing the student and a pattern of [school employees'] complete disregard for their duty to keep the student safe from bullying," Rasor said. "And not only did they not keep the student safe from bullying, but they bullied the student themselves."
Max was assigned a female gender at birth, but from an early age aligned himself with boys and traditionally masculine interests, his mother told Click on Detroit. He transitioned and began identifying as a boy before entering middle school. He also took a new name with the support of his parents, though did not change it legally.
Max entered sixth grade in fall of 2011, but switched schools three more times in the next two years because of discrimination his family believes he received for being transgender.
The lawsuit details several instances in which administrators and teachers at different schools allegedly refused to recognize Max's identity, calling him a girl and referring to him by his birth name. At two schools, administrators allegedly told several students and parents -- including the mother of Max's girlfriend -- that he was a girl.
According to the lawsuit, Max was called names and threatened by other students at South Middle School in Van Buren when he briefly attended in 2011. Four girls allegedly told him they "kill dykes like him" and that he "better be afraid bitch." Max's mother claims she repeatedly contacted the school about the harassment, but no steps were taken to solve the problem. The interim principal allegedly dismissed Max's trouble with his peers with statements like, "If she is going to dress like a boy she needs to toughen up."
Max's experience is not necessarily unique: The majority of LGBT students in Michigan have been verbally harassed because of their gender expression or sexual orientation, according to data released last month in the Gay, Lesbian & Straight Education Network's 2013 National School Climate Survey. In addition, nearly a quarter of the surveyed students heard school staff make negative comments about a person's gender expression.
Joel Baum -- the senior director of professional development and family services at San Francisco's Gender Spectrum, which aims to create a gender-inclusive environment for all kids -- told the HuffPost that going to a school where you aren't accepted, especially if it's echoed at home, can have negative impacts on kids' mental health, sense of safety and success.
"To be getting messages all day long that there's something wrong with you simply because of the things you like to do or wear or play with, or perhaps how you actually identify, is unbelievably destructive to a kid's sense of well-being," Baum said. "It really demands that a kid be incredibly resilient to stand up to their community around them rejecting them."
Baum said his organization sees several areas of need for students who don't conform to traditional gender identities: schools' ability to process identity paperwork and preferred names; access to sports; and more proactive approaches to teaching about gender so kids can have their experiences recognized and understood.
One of the most basic needs is accommodations for bathrooms and locker rooms.
Max's lawsuit claims that he was banned from using the boys' bathroom in three schools. At one he was told to use the staff women's restroom, which got him teased; and at another, he had an accident because he felt like he was not allowed to use the facilities at school. Later, he allegedly suffered kidney infections and was hospitalized because he had been unable to go to the bathroom regularly.
Baum, who advocates for "options for all and restrictions for none" when it comes to bathrooms, told HuffPost that it's stigmatizing to force a single student to use a different bathroom than his or her peers. But, he said, schools should also have private facilities, so anyone who feels uncomfortable in a public restroom has another option.
Baum said adults and schools are often behind in understanding the wide range of kids' needs related to gender, but his organization has seen positive signs and more tolerance among peers at schools that have worked to become more gender inclusive.
"It's what schools actually do all the time ... meeting the needs of individual kids, and this is simply another area of needs ... which quite frankly isn't that much heavy lifting [to address]. It's much more about eliminating bias," Baum said. "Young people are leaving us no choice but to do this, to really reevaluate what is gender."
Dearborn Heights School District No. 7 Acting Superintendent Carole Beverwyk told HuffPost in a statement that the district is working with legal counsel to address Max's family's claim.
"District 7 takes these matters seriously as the safety and education of students is our number one priority," Beverwyk wrote.
Summit Academy North said in a statement that the district's attorneys had filed a response to the lawsuit. The other two districts did not immediately return HuffPost's requests for comment, but they had previously issued statements of their own.
In November and December, attorneys for Van Buren Public Schools, Dearborn Heights School District No. 7 and Summit Academy North filed separate responses to the complaint, denying or citing no knowledge of most of the allegations and asking for the case to be dismissed.
Before You Go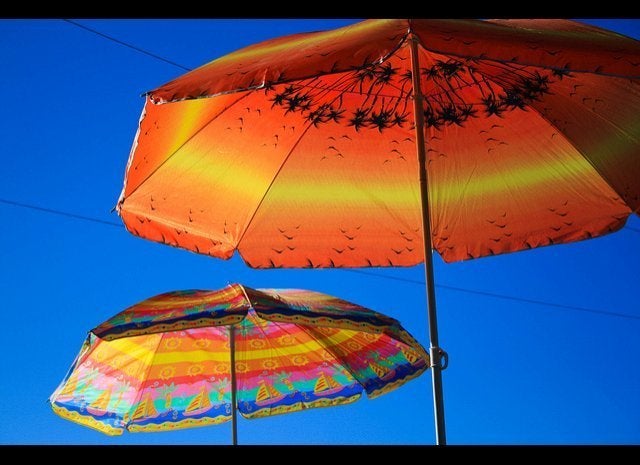 15 Things To Know About Being Transgender By Nicholas M. Teich
Popular in the Community